Ballard Spahr provides results-driven counsel and exceptional service in Litigation, Business and Finance, Real Estate, Intellectual Property, and Public Finance.
Ballard Spahr is known for their responsiveness to their clients. So when a CEO Connection member wants forward-thinking legal advice and support, they turn to our trusted, respectful partner, Ballard Spahr. They work with CEOs to keep their organizations agile and informed.

Pre-M&A Transaction Legal Advice powered by Ballard Spahr
As a CEO Connection Executive Member, you receive five hours of complimentary legal advice to prepare you for a transaction.
"We are thrilled to partner with an organization that shares Ballard Spahr's passion for driving middle-market growth, advancing social justice, fueling innovation, and contributing to the business ecosystem. "
—John Kerkorian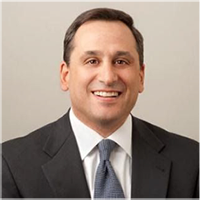 John Kerkorian, Partner at Ballard Spahr
Reduce your M&A legal risk with Pre-M&A Transaction Legal Advice powered by Ballard Spahr
Set up your Legal Advisory Consultation