Mid-Market CEOs have the unique opportunity to impact not only the businesses you lead but also the communities in which you live and work.
CEO Connection focuses the combined resources of the Mid-Market to help each other and change the world. We have three types of affinity groups:
Networks
Committees
Task Forces
Serving in one or more of these groups enables you to connect and collaborate with other CEOs to co-create opportunities for your company and you while focusing the Mid-Market on the issues which are important to you.
You do great things on your own we can do even better things together.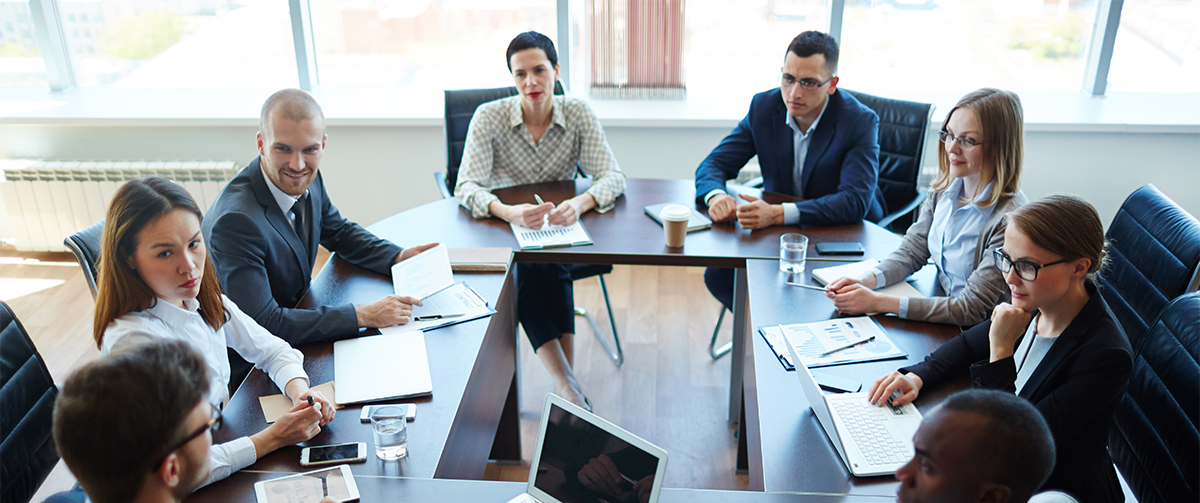 Networks
Provide oversight for Mid-Market programs.
Committees
Develop programs, share ideas, and curate best practices about specific topics.
Task Forces
Ad hoc to address sensitive issues.
Board Diversity
Supply Chain Diversity
Workforce Diversity
Economic Justice Awards Program
Minority Business Funding Program
Affinity Groups Descriptions:
Angel Investment Network
The CEO Connection Angel Investment Network focuses on helping our members find investment opportunities in early-stage ventures.
The CEOC Angel Investment Network serves as a vehicle to:
Develop and create opportunities for our members who want to find investment opportunities in early-stage ventures.
Provide our members with special resources to find innovative entrepreneurs.
Collaborate with like-minded investors.
Board Connection Network
The CEO Connection Board Connection Network focuses on helping our members find board seats and board members.
The CEOC Board Connection Network serves as a vehicle to:
Develop and create opportunities for our members who want to find board seats or board members.
Provide our members with special resources to find board seats, find board members, and/or diversity their boards.
Share best practices for the board search, recruiting, and selection processes.
Cancer Task Force
The mission of the CEOC Cancer Task Force is to identify and create access for CEO Connection members and their employees who are impacted by cancer to resources they cannot get on their own that will:
Enhance their ability to understand their situation,
Find and access the right doctors,
Receive state of the art treatments and
Deal with the potential results.
Open Letter to the CEOC Community about Cancer
Digital Transformation Committee
The CEO Connection Digital Transformation Committee works to close the digital divide in the Mid-Market.
The mission of the Digital Transformation Committee is to:
Develop and create opportunities that enable mid-market companies to enhance their digital capabilities.
Support the efforts of mid-market companies that are expanding their technology and artificial intelligence and/or going through digital transformation.
Connect CEO Connection members to resources and share best practices that can enhance their use of technology.
---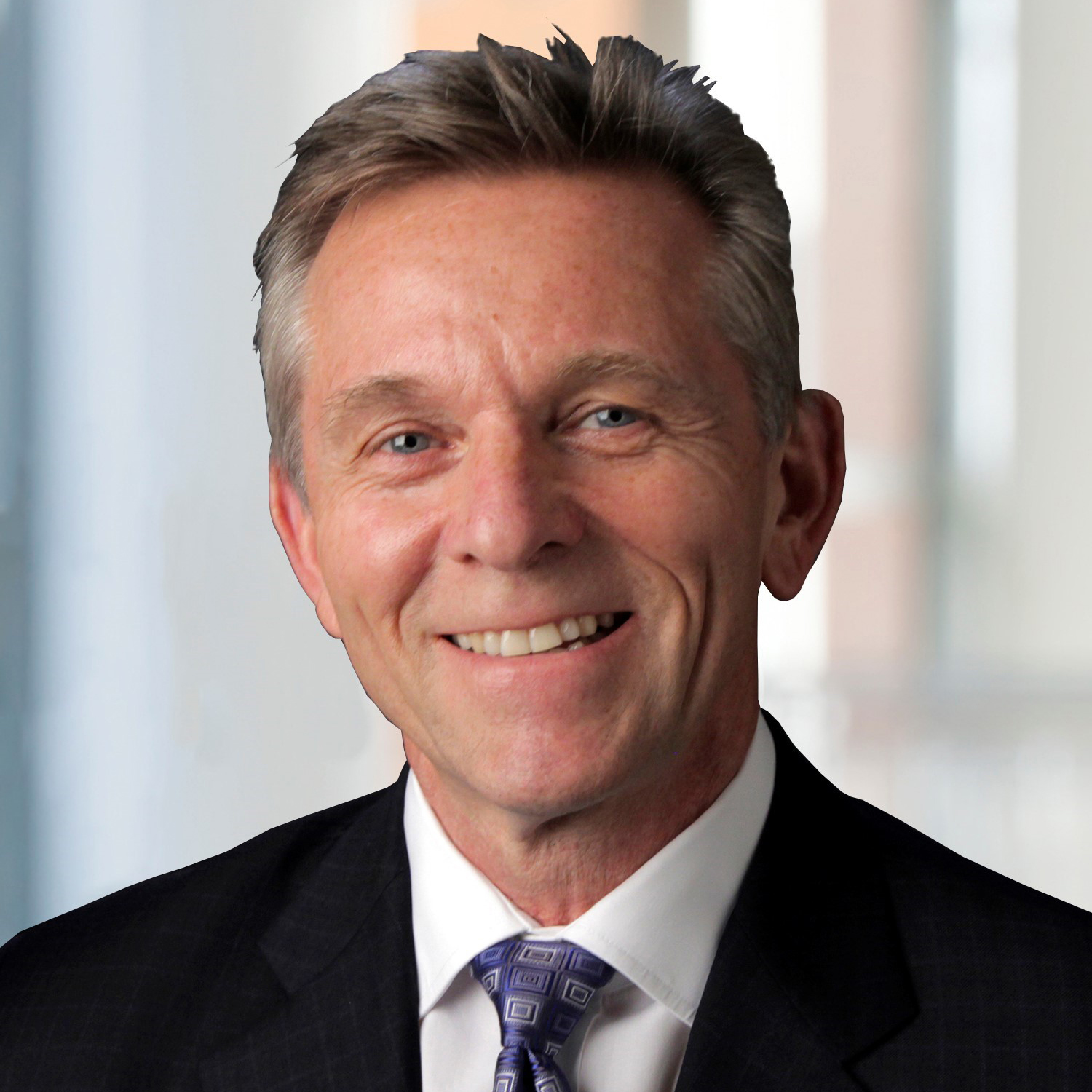 Chair: Tony Doye, President, Silver Tree Consulting & Services. Tony Doye leads Silver Tree's solutions and services to the Non-Profit sector. Doye's career intersected with the executives of Silver Tree working together at Computer Sciences Corporation, Unisys and CompuCom before he began his work at Girl Scouts of the USA (GSUSA) and prior to Richard Ricks founding Silver Tree Services. The team is now back together making a difference for non-profits. Tony joined GSUSA in 2014 as its interim chief information officer and stepped into the chief operating officer position in April 2015. As COO, Tony led a team tasked with improving role clarity and accountability and that focused on the drivers of GSUSA's business, including diversification of revenue, fund development growth, enhancement of the customer experience, and the effective execution of GSUSA's strategic initiatives. Combining his interests in computer engineering and business, Tony studied at the Open University UK, Churchill College of Cambridge University and the Stanford School of Business.
Government Partnerships Committee
The CEO Connection Government Partnerships Committee develops initiatives and strategies to increase access to government resources and programs for CEO Connection members.
The mission of the Government Partnerships Committee is to:
Identify and connect members to government programs and resources to provide new opportunities for mid-market companies.
Create partnerships with government agencies to develop programs to benefit CEO Connection members and the mid-market.
Have an impact on government policies and regulations related to mid-market companies by establishing channels through which to provide input.
---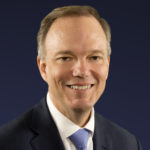 Chair: Paul Decker, President and Chief Executive Officer of Mathematica Policy Research. Paul Decker is a nationally recognized expert in policy research, data analytics, education, and labor policy. For three decades, he has been working to improve public well-being through the use of evidence to improve programs and policy. As president and CEO of Mathematica, Decker sets the company's vision and strategy, oversees its operation and management, and shapes its values and standards. During his tenure as CEO, Decker has expanded and diversified the company's operations and maintained its commitment to rigor and objectivity in new and evolving areas of research and analysis. Under his leadership, the company has:
Grown to include nine locations nationwide, with more than 1,100 employees, nearly $300 million in annual revenue, and $800 million in work backlog.
Integrated data analytics throughout the organization to better support effective policy and program development decisions through sophisticated data management and analytics, data mining, and predictive models.
Launched an International Business Unit to provide high quality and objective research to funders and policymakers tackling today's most pressing development challenges in countries throughout Africa, Asia, the Caribbean, Europe, and Latin America.
Created five dedicated research centers—the Center for Improving Research Evidence, the Center for Studying Disability Policy, the Center on Health Care Effectiveness, the Center for International Policy Research and Evaluation, and the Educator Impact Lab.
Expanded its expertise and scope of work to include behavioral insights to improve program design and new methodological strategies, such as the application of Bayesian statistical methods to social program evaluations.
Decker is a past president of the Association for Public Policy Analysis and Management and has co-chaired the organization's strategic planning committee and served on the policy council. He writes and speaks regularly on trends in the policy research field, including the emergence of Big Data and its impact on public program evaluation and management. Decker chairs the government relations committee of CEO Connection, and has testified before Congress, served as an expert adviser to both the U.S. and Canadian governments, and published widely in peer-reviewed journals.
Decker holds a Ph.D. in economics from the Johns Hopkins University and serves as chair of development on the board of advisers of the Thomas Jefferson Public Policy Program at the College of William and Mary, his undergraduate alma mater.
Growth Acceleration Network
The CEO Connection Growth Acceleration Network focuses on helping our members make connections to further their growth acceleration plan.
The Growth Acceleration Network serves as a vehicle to:
Connect our members to people, information, resources, and opportunities that will enhance their career, save them time, and make them money.
Provide our members with special resources to support their career enhancement, personal growth, corporate expansion and network building.
Health Care Committee
The CEO Connection Healthcare Committee develops mid-market initiatives and strategies that help our members improve both their personal healthcare and the healthcare of their employees.
The mission of the CEO Connection Healthcare Committee is to:
Identify and create opportunities for both individual mid-market companies and the mid-market at large to improve healthcare and manage costs in the absence of meaningful legislative changes.
Connect members to opportunities to enhance their own healthcare programs and to share best practices for operation of these programs.
---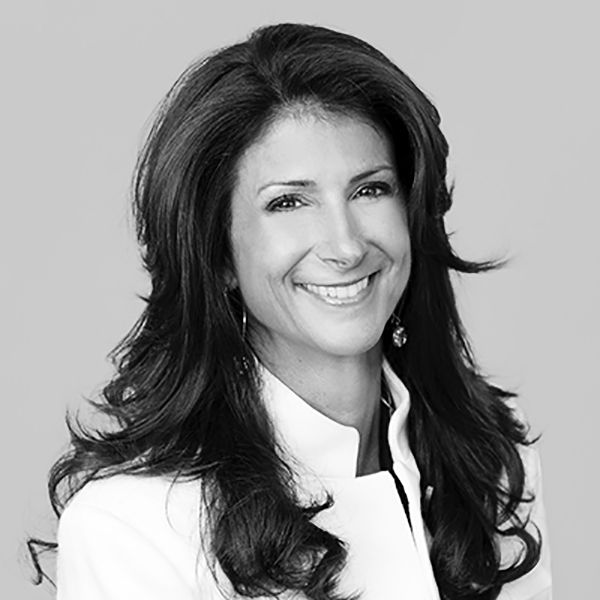 Chair: Jamie Greenleaf, Founder / Managing Director at TILT.  Jamie Greenleaf literally grew up in the retirement advisory industry. She began her career at leading firms (UBS and Prudential) traveling across the country, meeting with 401(k) plan sponsors, educating them on their fiduciary responsibilities under ERISA, and helping to structure retirement plans that truly benefit both employers and their employees. After years of consistently ranking among the top retirement advisors nationally, in 1997 Jamie became a principal of Cafaro Greenleaf, a leading North Eastern retirement plan advisor, and grew the firm to national prominence. In 2020 Cafaro Greenleaf was acquired by OneDigital. 
In 2019 Jamie recognized the growing convergence of the Health and Wealth conversations and founded TILT to provide health plan advisory services to mid-market employers. Through TILT, Jamie brings a fiduciary eye to the plan design conversation, acts as an advocate for her clients, and offers unparalleled transparency into the short-term and long-term impact of health plan design.
Jamie is an adjunct lecturer in the Plan Sponsor University certification program for UCLA's Anderson School of Business-Executive Education, is regularly invited to speak at industry conferences, and is a sought-after presenter for many continuing education sources such as SHRM University Conference Services, HR.com, and Pensions and Investments. Jamie serves on the Advisory Boards of Prudential, and John Hancock, and the Leadership Council for the National Association of Plan Advisors (NAPA), where she regularly provides her insight and expertise to our nation's regulators and policymakers in Washington DC.
M&A Connection Network
The CEO Connection M&A Connection Network focuses on helping our members as buyers and/or sellers through the acquisition process.
The M&A Connection Network serves as a vehicle to:
Develop and create opportunities for our members who want to buy or sell companies.
Provide our members with special resources to assess, structure and fund deals; then, integrate the companies after the deal is done.
Share best practices for the M&A process.
---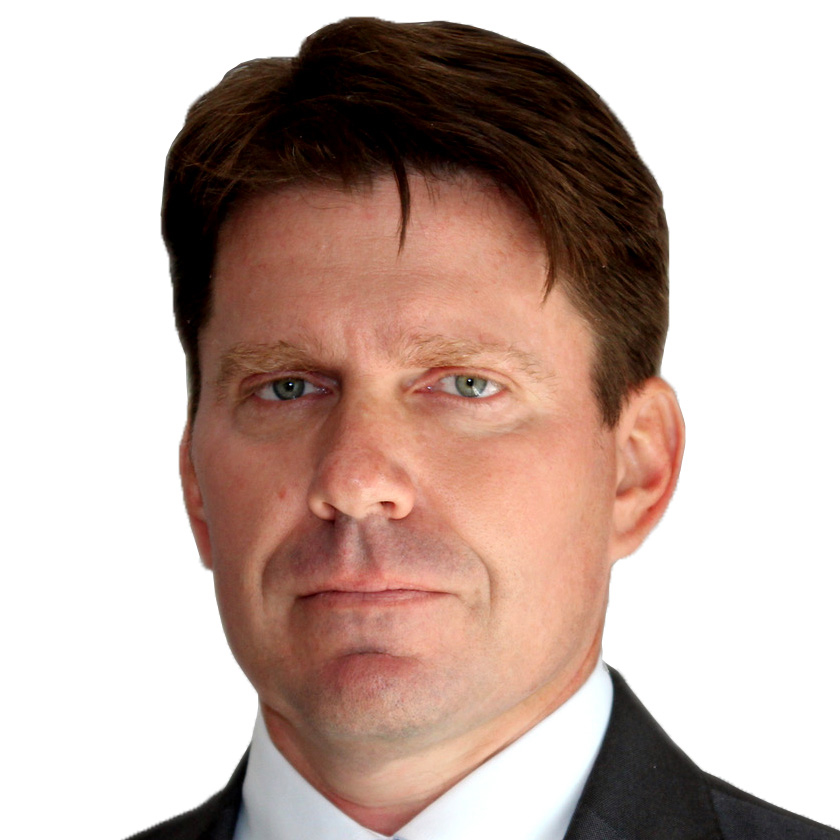 Chair: Leighton W. Carroll, CEO of Baylin Technologies Inc. Leighton was appointed CEO of Baylin in June 2021 and brings over 25 years of corporate technology leadership experience, including wireless network, engineering, and software development. As President of QuadGen Wireless, a national telecommunications services engineering firm, Leighton led the company to sustained growth and customer diversification, ultimately overseeing QuadGen's successful acquisition by MasTec. He was the CEO of Squan Holdings from 2014 to 2016 where he transformed a NY metro wireless construction firm into a wireless and transport engineering and delivery company with 11 offices in 10 states.  As CEO of Wireless Maritime Services, Leighton grew the company from $3M in revenue to the market leader in international maritime communications. Leighton worked with AT&T for 18 years in various executive roles including leading the Merger and Integration organization for wireless.
He is a graduate of Virginia Tech and has executive education from Harvard Business School, the Wharton Business School, and the MIT Sloan School of Business.
Talent Management Committee
The CEO Connection Talent Management Committee focuses on helping mid-market companies compete in the war for talent … and win.
The mission of the Talent Management Committee is to:
Identify and create opportunities for CEO Connection members and the mid-market at large around recruiting, onboarding, training and retaining talent.
Develop and encourage programs that can be support individual mid-market companies and the mid-market at large compete for talent.
Connect CEO Connection members to resources that can help with Talent Management.
---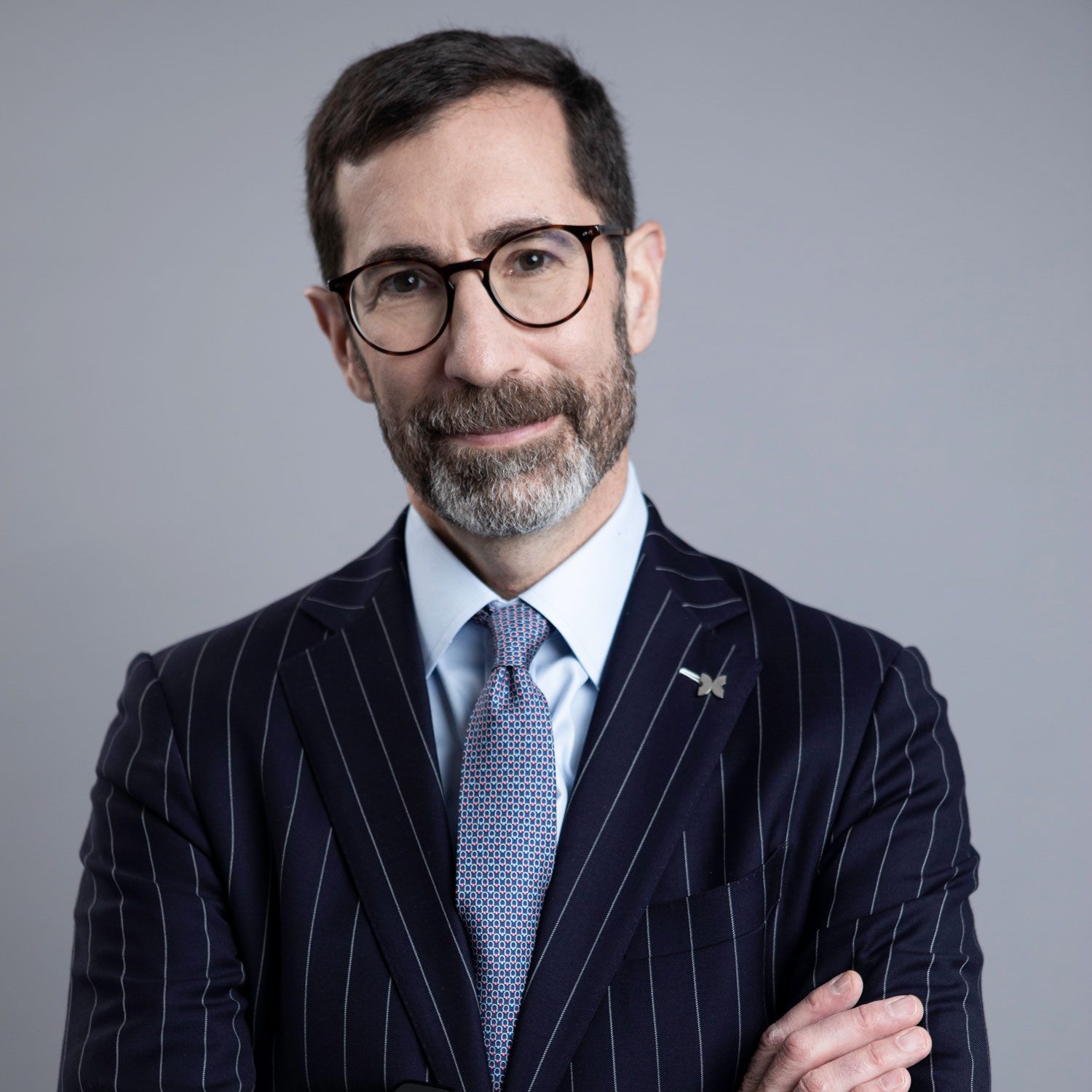 Chair: Joe Hart, President and CEO of Dale Carnegie Training. Joe Hart is the President and CEO of Dale Carnegie Training, an organization whose founder pioneered the human performance movement over 100 years ago and has continued to succeed and grow worldwide, through constant research and innovation building on its founding principles.
Dale Carnegie Training has more than 3,000 trainers and consultants, operating in 300 offices in over 90 countries impacting organizations, teams and individuals. Dale Carnegie Training's client list includes more than 400 of the Fortune Global 500, tens of thousands of small to mid-sized organizations and over 8 million individuals across the globe.
In addition to being a Dale Carnegie graduate, Hart worked closely with the company as a strategic partner for nearly 10 years before taking the reins as President and CEO in 2015.  He attributes much of his success in business to the Dale Carnegie training he had early in his career.
A visionary, risk-taking leader, Hart helped build two technology-based companies, including an e-learning business called info Ally.  In 2005, Joe sold that company and became the President of a new company called Asset Health. Asset Health is a privately-held and fast-growing technology / health promotion and training company that serves numerous Fortune 1,000 companies, internationally recognized health systems, and other major businesses.
Hart holds a Bachelor's degree in political science from University of Michigan and a law degree from Wayne State University Law School.
We can do even better things together.