CEO Connection Mid-Market 500
The 2023 Mid-Market 500 will be released in early October—check back for the updated list.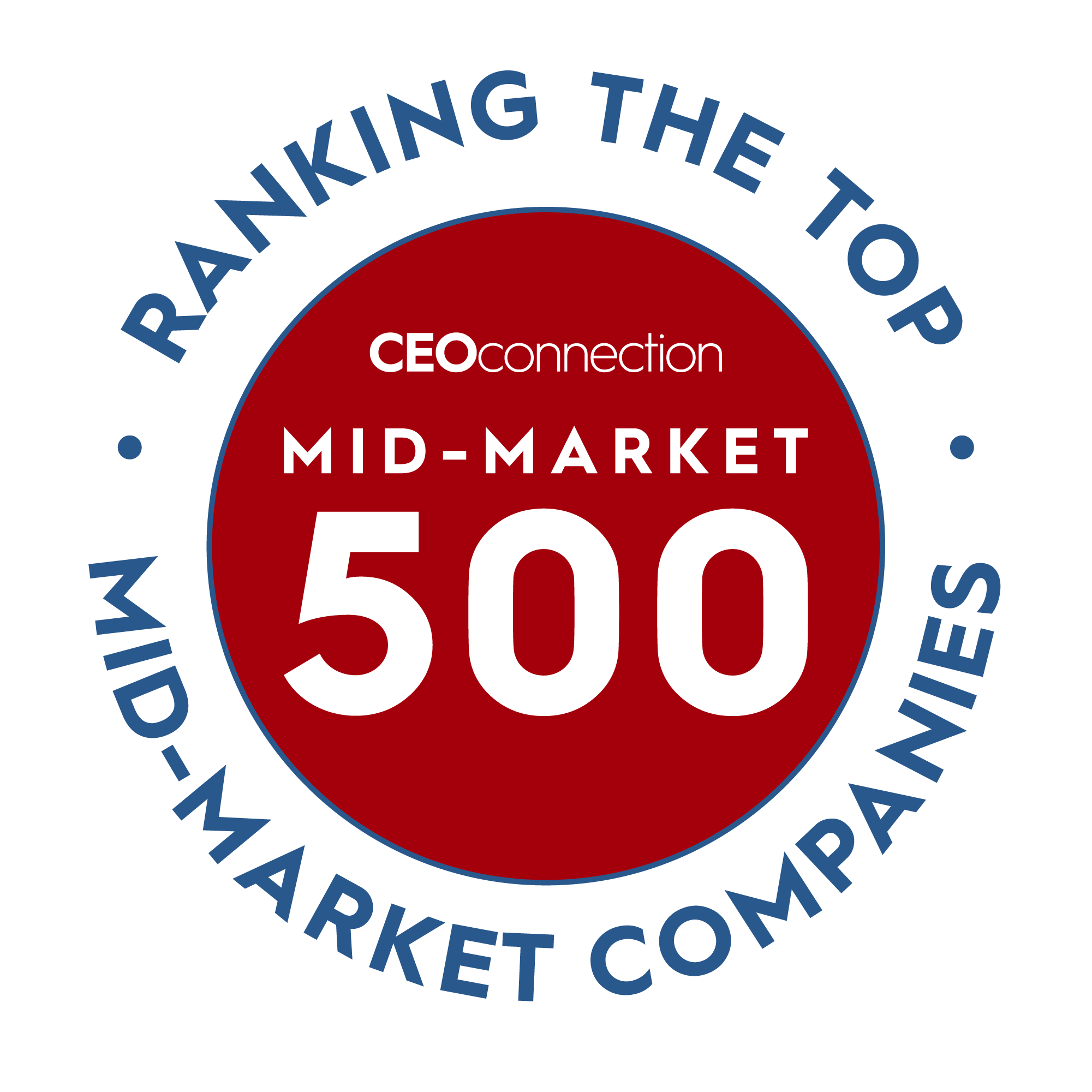 The Mid-Market 500® is the official ranking of the top 500 U.S. publicly-held and privately-held mid-market companies based on gross revenue. The companies on this ranking represent over $1.0 trillion in total revenue and employ over three million people.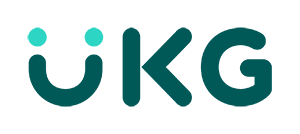 #1 Ultimate Kronos Group
As a leading global provider of HCM, payroll, HR service delivery, and workforce management solutions, UKG's award-winning Pro, Dimensions, and Ready solutions help tens of thousands of organizations across geographies and in every industry drive better business outcomes, improve HR effectiveness, streamline the payroll process, and help make work a better, more connected experience for everyone. UKG's inclusive workplace culture has led to numerous awards, including consecutive years ranked as one of Fortune's 100 Best Companies to Work For.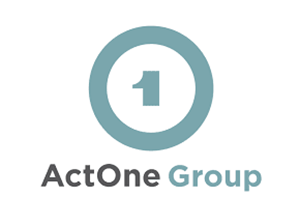 #2 ActOne Group
ActOne Group is a global enterprise that provides employment, workforce management, and procurement solutions to a wide range of industries, Fortune 500 organizations, local and mid-market companies, and government agencies.

#3 Tetra Tech, Inc.
Tetra Tech, Inc. is a provider of consulting, engineering, program management, construction management and technical services focusing on natural resource management, infrastructure, energy and the environment. The Company is a full-service company that leads with science. The Company serves public and private clients by addressing the fundamental needs for water, natural resources, environmental services, infrastructure and energy.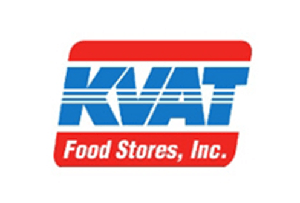 #4 K-VA-T Food Stores, Inc.
K-VA-T is one of the Kentucky/Virginia/Tennessee region's largest grocery chains, with more than 100 supermarkets operating under the Food City and Super Dollar Discount Foods banners. Originally a Piggly Wiggly franchise with three stores, K-VA-T was founded in 1955. It has grown by acquiring stores from other regional food retailers, opening new stores, and adding services, such as about 75 pharmacies, 55 Gas'N Go gasoline outlets, and banking. Its Food City Distribution Center provides warehousing and distribution services.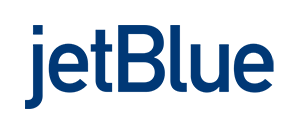 #5 JetBlue Airways
JetBlue Airways Corporation is a passenger carrier company. The Company provides air transportation services across the United States, the Caribbean and Latin America. Its segments include Domestic, and Caribbean & Latin America.
#6 iHeartMedia
iHeartMedia, Inc. provides media entertainment services. The Company offers radio broadcasting, entertainment data distribution, and media advertising services. iHeartMedia serves customers worldwide.

#7 Zions Bancorporation
Zions Bancorporation is one of the nation's premier financial services companies with total assets exceeding $65 billion. Zions operates under local management teams and distinct brands in 11 western states: Arizona, California, Colorado, Idaho, Nevada, New Mexico, Oregon, Texas, Utah, Washington and Wyoming. The company is a national leader in Small Business Administration lending and public finance advisory services, and is a consistent top recipient of Greenwich Excellence awards in banking. In addition, Zions is included in the S&P 500 and NASDAQ Financial 100 indices.

#8 ArcBest
ArcBest Corp. is a logistics company which provides end-to-end supply chain services with a focus on innovation. It operates through the following business segments: Asset-Based, ArcBest and FleetNet.

#9 Tegna
Tegna Inc. has a portfolio of media and digital businesses that provide content. The Company's segments include TEGNA Media (Media) and TEGNA Digital (Digital). As of December 31, 2016, its media business included 46 television stations operating in 38 markets and offered television programming and digital content.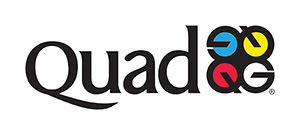 #10 Quad/Graphics
Quad/Graphics, Inc. provides marketing solutions worldwide. The company operates in United States Print and Related Services, and International segments. It offers printing services and other commercial and specialty printed products; and paper procurement services. The company also provides marketing and other services. It serves blue chip companies that operate in various industries; and businesses and consumers comprising retailers, publishers, and direct marketers. The company was founded in 1971 and is headquartered in Sussex, Wisconsin.
| Ranking | Company Name | Revenue (in milllion USD) | City | State |
| --- | --- | --- | --- | --- |
| 1 | Ultimate Kronos Group | 3000 | Chelmsford | MA |
| 2 | ActOne Group | 3000 | Torrance | CA |
| 3 | Tetra Tech, Inc. | 2995 | Pasadena | CA |
| 4 | K-VA-T Food Stores, Inc. | 2968 | Abingdon | VA |
| 5 | JetBlue Airways | 2957 | Long Island City | NY |
| 6 | iHeartMedia | 2948 | San Antonio | TX |
| 7 | Zions Bancorporation | 2790 | Salt Lake City | UT |
| 8 | ArcBest | 2940 | Fort Smith | AR |
| 9 | Tegna | 2938 | Mc Lean | VA |
| 10 | Quad/Graphics | 2930 | Sussex | WI |
| 11 | AptarGroup | 2929 | Crystal Lake | IL |
| 12 | Charles River Laboratories | 2924 | Wilmington | MA |
| 13 | Selective Insurance Group | 2922 | Branchville | NJ |
| 14 | Regal Beloit | 2907 | Beloit | WI |
| 15 | McAfee, Inc. | 2906 | San Jose | CA |
| 16 | Baker & McKenzie, LLP | 2900 | Chicago | IL |
| 17 | Valmont Industries | 2895 | Omaha | NE |
| 18 | Graham Holdings | 2889 | Washington | DC |
| 19 | Hill-Rom Holdings | 2937 | Batesville | IN |
| 20 | DoorDash | 2886 | San Francisco | CA |
| 21 | Marriott Vacations Worldwide Corp | 2886 | Orlando | FL |
| 22 | Moog Inc. | 2814 | East Aurora | NY |
| 23 | Peabody Energy | 2881 | St. Louis | MO |
| 24 | Avaya Inc. | 2901 | Durham | NC |
| 25 | Comfort Systems USA | 2857 | Houston | TX |
| 26 | EBSCO Industries, Inc. | 2900 | Birmingham | AL |
| 27 | Meredith Corporation | 2908 | Des Moines | IA |
| 28 | AMC Networks | 2815 | New York | NY |
| 29 | Rent-A-Center | 2814 | Plano | TX |
| 30 | Diamondback Energy | 2813 | Midland | TX |
| 31 | Hyster-Yale Materials Handling, Inc. | 2812 | Cleveland | OH |
| 32 | Zekelman Industries (JMC Steel Group) | 2800 | Chicago | IL |
| 33 | LCI Industries | 2796 | Elkhart | IN |
| 34 | Gates Industrial Corporation | 2793 | Denver | CO |
| 35 | Louisiana-Pacific Corporation | 2788 | Nashville | TN |
| 36 | Colliers International Group Inc. | 2787 | Seattle | WA |
| 37 | Verisk Analytics | 2785 | Jersey City | NJ |
| 38 | Western Midstream Partners | 2774 | The Woodlands | TX |
| 39 | Boston Properties, Inc. | 2766 | Boston | MA |
| 40 | Brookshire Brothers, Ltd. | 2759 | Lufkin | TX |
| 41 | Tronox | 2758 | Stamford | CT |
| 42 | Recreational Equipment, Inc. | 2750 | Kent | WA |
| 43 | Mr. Cooper Group | 2733 | Coppell | TX |
| 44 | Energizer Holdings | 2774 | Saint Louis | MO |
| 45 | Marvell International | 2969 | Santa Clara | CA |
| 46 | James Hardie Building Products | 2910 | Chicago | IL |
| 47 | The Carlyle Group | 2935 | Washington | PA |
| 48 | Scientific Games Corporation | 2724 | Las Vegas | NV |
| 49 | Public Storage | 2721 | Glendale | CA |
| 50 | TopBuild | 2718 | Daytona Beach | FL |
| 51 | TransUnion | 2717 | Chicago | IL |
| 52 | Pacific Architects and Engineers | 2715 | Falls Church | VA |
| 53 | First Solar | 2711 | Tempe | AZ |
| 54 | Rackspace US | 2707 | San Antonio | TX |
| 55 | IDEXX Laboratories, Inc. | 2707 | Westbrook | ME |
| 56 | Vontier | 2705 | Raleigh | NC |
| 57 | SiteOne Landscape Supply | 2705 | Georgia | GA |
| 58 | Blackhawk Network Holdings Inc | 2700 | Pleasanton | CA |
| 59 | Hilmar Cheese Company, Inc. | 2700 | Hilmar | CA |
| 60 | Amica Mutual Insurance Company | 2700 | Lincoln | RI |
| 61 | 99 Cents Only Stores LLC | 2700 | Commerce | CA |
| 62 | Central Garden & Pet | 2695 | Walnut Creek | CA |
| 63 | Cadence Design Systems | 2683 | San Jose | CA |
| 64 | Guess?, Inc. | 2680 | Los Angeles | CA |
| 65 | Stericycle | 2676 | Bannockburn | IL |
| 66 | Comerica Bank | 2670 | 1717 Main Street MC 6404 | TX |
| 67 | Incyte | 2667 | Wilmington | DE |
| 68 | Skadden, Arps, Slate, Meagher & Flom | 2662 | New York | NY |
| 69 | EPAM Systems | 2659 | Newtown | PA |
| 70 | EQT Production Company | 2659 | Pittsburgh | PA |
| 71 | Zoom Video Communications | 2651 | San Jose | CA |
| 72 | RH | 2647 | Corte Madera | CA |
| 73 | Lazard | 2647 | New York | NY |
| 74 | Hillenbrand | 2643 | Batesville | IN |
| 75 | Kansas City Southern | 2633 | Kansas City | MO |
| 76 | Diversey | 2629 | Fort Mill,Charlotte | SC |
| 77 | Associated Food Stores | 2620 | Salt Lake City | UT |
| 78 | Brown & Brown, Inc. | 2613 | Daytona Beach | FL |
| 79 | Optiv Security | 2611 | Denver | CO |
| 80 | Serta Simmons Bedding | 2610 | Doraville | GA |
| 81 | Trident Seafoods Corporation | 2600 | Seattle | WA |
| 82 | NFI Industries | 2600 | Camden | NJ |
| 83 | Alberici Corporation | 2600 | St. Louis | MO |
| 84 | Fanatics | 2600 | Jacksonville | FL |
| 85 | Brookshire Grocery Co. | 2600 | Tyler | TX |
| 86 | Arthrex, Inc. | 2600 | Naples | FL |
| 87 | Continental Grain Company | 2600 | New York | NY |
| 88 | Kum & Go | 2600 | West Des Moines, | IA |
| 89 | Ingram Industries | 2600 | La Vergne | TN |
| 90 | The Heico Companies | 2600 | Chicago | IL |
| 91 | Neiman Marcus Group | 2600 | Dallas | TX |
| 92 | Fortinet | 2594 | Sunnyvale | CA |
| 93 | PC Connection, Inc. | 2590 | Merrimack | NH |
| 94 | Opendoor Technologies | 2583 | San Francisco | CA |
| 95 | Nu Skin Enterprises | 2582 | Provo | UT |
| 96 | Hawaiian Electric Industries | 2580 | Honolulu | HI |
| 97 | Equity Residential | 2572 | Chicago | IL |
| 98 | Erie Insurance | 2569 | Erie | PA |
| 99 | Donaldson Company | 2563 | Minneapolis | MN |
| 100 | Overstock.com | 2550 | Salt Lake City | UT |
| 101 | Bio-Rad Laboratories, Inc. | 2545 | Hercules | CA |
| 102 | Univision Communications | 2542 | New York | NY |
| 103 | ContextLogic Inc | 2541 | San Francisco | CA |
| 104 | Teleflex Incorporated | 2537 | Wayne | PA |
| 105 | Cooper Tire & Rubber Company | 2521 | Findlay | OH |
| 106 | ManTech International | 2518 | Fairfax | VA |
| 107 | Middleby | 2513 | Elgin | IL |
| 108 | Echo Global Logistics | 2512 | Chicago | IL |
| 109 | Snap | 2507 | Venice | CA |
| 110 | Vishay Intertechnology | 2502 | Malvern | PA |
| 111 | Columbia Sportswear | 2502 | Portland | OR |
| 112 | MarginEdge | 2500 | Fairfax | VA |
| 113 | Ameritas Life Insurance Corp | 2500 | Lincoln | NE |
| 114 | Andersen Corporation | 2500 | Bayport | MN |
| 115 | Virtual Properties Realty | 2500 | Duluth | GA |
| 116 | Austin Industries, Inc. | 2500 | Dallas | TX |
| 117 | Rooms To Go | 2500 | Seffner | FL |
| 118 | HDR, Inc. | 2500 | Omaha | NE |
| 119 | Foster Poultry Farms, Inc. | 2500 | Modesto | CA |
| 120 | Tailored Brands | 2497 | Houston | TX |
| 121 | NortonLifeLock | 2493 | Tempe | AZ |
| 122 | Herman Miller, Inc. | 2490 | Zeeland | MI |
| 123 | The Fresh Market Inc. | 2487 | Greensboro | NC |
| 124 | Patrick Industries | 2487 | Elkhart | IN |
| 125 | Generac Power Systems | 2485 | Waukesha | WI |
| 126 | PROG Holdings Inc | 2485 | Draper | UT |
| 127 | Euronet Worldwide | 2483 | Leawood | KS |
| 128 | ITT Corporation | 2478 | White Plains | NY |
| 129 | Align Technology | 2472 | San Jose | CA |
| 130 | Griffon Corporation | 2468 | New York | NY |
| 131 | Big Y Foods Inc. | 2466 | Springfield | MA |
| 132 | Enable Midstream Partners | 2463 | Oklahoma City | OK |
| 133 | FTI Consulting | 2461 | Washington | DC |
| 134 | Sidley Austin LLP | 2460 | Chicago | IL |
| 135 | Ascent AeroSystems | 2454 | Wilmington | MA |
| 136 | Morgan, Lewis & Bockius LLP | 2446 | Miami | FL |
| 137 | Mountaire Corporation | 2445 | North Little Rock | AR |
| 138 | Whataburger | 2433 | San Antonio | TX |
| 139 | Change Healthcare | 2432 | Nashville | TN |
| 140 | Cooper Companies Inc | 2430 | Pleasanton | CA |
| 141 | Magellan Midstream Partners | 2428 | Tulsa | OK |
| 142 | Floor & Decor Outlets of America | 2426 | Atlanta | GA |
| 143 | F5 Networks | 2406 | Seattle | WA |
| 144 | Newegg.com | 2403 | Whittier | CA |
| 145 | The Ensign Group | 2403 | Mission Viejo | CA |
| 146 | Alorica Inc | 2400 | Irvine | CA |
| 147 | Hills Bancorporation | 2400 | Hills | IA |
| 148 | Day & Zimmermann | 2400 | Philadelphia | PA |
| 149 | Dutchie | 2400 | Bend | OR |
| 150 | Cook Medical | 2400 | Bloomington | IN |
| 151 | Frosch International Travel Inc. | 2400 | Houston | TX |
| 152 | Curtiss-Wright Corp. | 2400 | Charlotte | NC |
| 153 | Cimpress | 2400 | Waltham | MA |
| 154 | Valvoline | 2399 | Lexington | KY |
| 155 | Texas Roadhouse | 2398 | Louisville | KY |
| 156 | Mueller Industries, Inc. | 2398 | Memphis | TN |
| 157 | AMN Healthcare | 2394 | San Diego | CA |
| 158 | Match Group | 2391 | Dallas | TX |
| 159 | FleetCor Technologies | 2389 | Atlanta | GA |
| 160 | Knights Of Columbus | 2387 | New Haven | CT |
| 161 | Caliber Home Loans | 2384 | Coppell | TX |
| 162 | Matson Inc | 2383 | Honolulu | HI |
| 163 | Bashas' Supermarkets | 2381 | Chandler | AZ |
| 164 | Gray Television | 2381 | Atlanta | GA |
| 165 | White & Case | 2380 | New York | NY |
| 166 | II-VI | 2380 | Saxonburg | PA |
| 167 | Cooper-Standard Automotive | 2375 | Novi | MI |
| 168 | Werner Enterprises, Inc. | 2372 | Omaha | NE |
| 169 | LGI Homes | 2368 | Spring | TX |
| 170 | Maxim Integrated Products | 2366 | San Jose | CA |
| 171 | Waters | 2365 | Milford | MA |
| 172 | Lyft | 2365 | San Francisco | CA |
| 173 | Jazz Pharmaceuticals | 2360 | Palo Alto | CA |
| 174 | Deckers Brands | 2359 | Goleta | CA |
| 175 | Winnebago Industries | 2355 | Forest City | IA |
| 176 | Apollo Global Management | 2354 | New York | NY |
| 177 | IDEX | 2352 | Lake Forest | IL |
| 178 | The GEO Group | 2350 | Boca Raton | FL |
| 179 | K. Hovnanian Companies, LLC. | 2344 | Matawan | NJ |
| 180 | Summit Materials | 2332 | Denver | CO |
| 181 | MKS Instruments | 2330 | Andover | MA |
| 182 | BrightView Landscapes | 2330 | Blue Bell | PA |
| 183 | Arista Networks | 2318 | Santa Clara | CA |
| 184 | Woodward Inc | 2313 | Fort Collins | CO |
| 185 | Synovus Financial Corp. | 2311 | Columbus | GA |
| 186 | Avalonbay Communities | 2301 | Arlington | VA |
| 187 | Amtrak | 2300 | Washington | DC |
| 188 | HP Hood | 2300 | Lynnfield | MA |
| 189 | Bozzuto's Inc. | 2300 | Cheshire | CT |
| 190 | Veritas Capital | 2300 | New York | NY |
| 191 | Sprague Resources | 2300 | Portsmouth | NH |
| 192 | Alex Lee Inc. | 2300 | Hickory | NC |
| 193 | REV Group Inc | 2300 | Orlando | FL |
| 194 | Janus Henderson Group | 2298 | Denver | CO |
| 195 | Stewart Information Services Corporation | 2288 | Houston | TX |
| 196 | Copart, Inc. | 2286 | Dallas | TX |
| 197 | Envista Holdings | 2282 | Brea | CA |
| 198 | Primerica | 2275 | Duluth | GA |
| 199 | Masonite | 2257 | Tampa | FL |
| 200 | Crestwood Equity Partners | 2254 | Houston | TX |
| 201 | ViaSat | 2252 | Carlsbad | CA |
| 202 | Cracker Barrel Old Country Store | 2251 | Lebanon | TN |
| 203 | Evercore Group | 2250 | New York | NY |
| 204 | MYR Group Inc | 2247 | Rolling Meadows | IL |
| 205 | Jo-Ann Stores | 2240 | Hudson | OH |
| 206 | Ipsos | 2239 | Norwalk | CT |
| 207 | Designer Brands Inc. | 2235 | Columbus | OH |
| 208 | Splunk | 2229 | San Francisco | CA |
| 209 | Jones Day | 2226 | Washington | DC |
| 210 | Ryder System (Public) | 2213 | Miami | FL |
| 211 | The Yates Companies | 2210 | Philadelphia | MS |
| 212 | Berlin Packaging, LLC | 2200 | Chicago | IL |
| 213 | Ohio National Financial Services | 2200 | Cincinnati | OH |
| 214 | Advance Publications, Inc. | 2200 | Staten Island | NY |
| 215 | Ropes & Gray | 2192 | Boston | MA |
| 216 | KAR Global | 2188 | Carmel | IN |
| 217 | Carpenter Technology Corporation | 2181 | Wyomissing | PA |
| 218 | Boyd Gaming Corporation | 2178 | Las Vegas | NV |
| 219 | Seattle Genetics | 2176 | Bothell | WA |
| 220 | Itron | 2173 | Liberty Lake | WA |
| 221 | Kirby | 2171 | Houston | TX |
| 222 | Hawaii Life Real Estate Services | 2170 | Hanalei | HI |
| 223 | Fareway Stores Inc. | 2166 | Boone | IA |
| 224 | Rollins, Inc. | 2161 | Atlanta | GA |
| 225 | Gibson, Dunn & Crutcher LLP | 2160 | Los Angeles | CA |
| 226 | Nordson | 2153 | Westlake | OH |
| 227 | Franchise Group | 2153 | Virginia Beach | VA |
| 228 | Houchens Industries Inc. | 2150 | Bowling Green | KY |
| 229 | Hoffman Construction Company | 2150 | Portland | OR |
| 230 | West Pharmaceutical Services Inc. | 2150 | Exton | PA |
| 231 | Beazer Homes | 2138 | Atlanta | GA |
| 232 | Renewable Energy Group | 2137 | Ames | IA |
| 233 | Insight Global | 2125 | Atlanta | GA |
| 234 | BWX Technologies | 2124 | Lynchburg | VA |
| 235 | Royalty Pharma | 2122 | New York | NY |
| 236 | OGE Energy Corp. | 2122 | Oklahoma City | OK |
| 237 | 1-800-Flowers.com | 2120 | Jericho | NY |
| 238 | Caleres | 2117 | St. Louis | MO |
| 239 | BOK Financial Corporation | 2113 | Tulsa | OK |
| 240 | Southern States Cooperative | 2111 | Richmond | VA |
| 241 | TTM Technologies | 2105 | Costa Mesa | CA |
| 242 | Kentwood Real Estate | 2100 | Greenwood Village | CO |
| 243 | Sigma Plastics Group | 2100 | Lyndhurst | NJ |
| 244 | Sitel Group | 2100 | Miami | FL |
| 245 | AHEAD | 2100 | Chicago | IL |
| 246 | Helen Of Troy LTD | 2098 | El Paso | TX |
| 247 | Kontoor Brands | 2098 | Greensboro | NC |
| 248 | The Greenbrier Companies | 2098 | Lake Oswego | OR |
| 249 | Triumph Group | 2096 | Berwyn | PA |
| 250 | Wynn Resorts | 2096 | Las Vegas | NV |
| 251 | Portland General Electric | 2094 | Portland | OR |
| 252 | The Hain Celestial Group | 2092 | New Hyde Park | NY |
| 253 | Popular Bank | 2091 | New York | NY |
| 254 | Revlon | 2090 | New York | NY |
| 255 | Acadia Healthcare | 2090 | Franklin | TN |
| 256 | Prime (Truckload Carriers) | 2088 | Springfield | MO |
| 257 | SBA Communications | 2083 | Boca Raton | FL |
| 258 | Allison Transmission | 2081 | Indianapolis | IN |
| 259 | Chemed Corporation | 2079 | Cincinnati | OH |
| 260 | Criteo | 2073 | Palo Alto | CA |
| 261 | Aerojet Rocketdyne Holdings | 2073 | Rancho Cordova | CA |
| 262 | Amedisys | 2072 | Baton Rouge | LA |
| 263 | Rexnord Industries | 2068 | Milwaukee | WI |
| 264 | LHC Group | 2063 | South Lafayette | LA |
| 265 | Tops Markets | 2060 | Buffalo | NY |
| 266 | Vista Outdoor | 2055 | Clearfield | UT |
| 267 | G-III Apparel Group, Ltd. | 2055 | New York | NY |
| 268 | Benchmark Electronics | 2053 | Tempe | AZ |
| 269 | Vizio | 2042 | Irvine | CA |
| 270 | Hilltop Holdings | 2037 | Dallas | TX |
| 271 | Unisys | 2030 | Blue Bell | PA |
| 272 | Pella Corporation | 2030 | Pella | IA |
| 273 | Affiliated Managers Group Inc | 2027 | West Palm Beach | FL |
| 274 | Air Lease | 2015 | Los Angeles | CA |
| 275 | New Market Corp | 2010 | Richmond | VA |
| 276 | Vector Group | 2003 | Miami | FL |
| 277 | Cheney Brothers | 2000 | Riviera Beach | FL |
| 278 | Jersey Mike's | 2000 | Manasquan | NJ |
| 279 | Heartland Dental Care | 2000 | Effingham | IL |
| 280 | Ma Laboratories, Inc. | 2000 | San Jose | CA |
| 281 | Melaleuca, Inc. | 2000 | Idaho Falls | ID |
| 282 | CareCentrix | 2000 | Hartford | CT |
| 283 | Mai | 2000 | Brooklyn | NY |
| 284 | Johnson Brothers Liquor | 2000 | Saint Paul | MN |
| 285 | Carpenter Co | 2000 | Richmond | VA |
| 286 | Chobani | 2000 | New York | NY |
| 287 | Ocean Spray Cranberries Inc | 2000 | Middleboro-Lakeville | MA |
| 288 | Swagelok Co | 2000 | Solon | OH |
| 289 | TriMark USA | 2000 | Mansfield | MA |
| 290 | SpaceX | 2000 | Hawthorne | CA |
| 291 | Zaxby's | 2000 | Athens | GA |
| 292 | Trinity Industries | 1999 | Dallas | TX |
| 293 | nVent Electric | 1999 | Anoka | MN |
| 294 | LPL Financial | 1998 | Boston | MA |
| 295 | People's United Bank | 1993 | Bridgeport | CT |
| 296 | Amneal Pharmaceuticals | 1993 | New Jersey | NJ |
| 297 | Sierra Nevada Corporation | 1990 | Sparks | NV |
| 298 | AmeriCold Logistics | 1988 | Atlanta | GA |
| 299 | Bruker | 1988 | Billerica | MA |
| 300 | Cheesecake Factory | 1983 | Calabasas Hills | CA |
| 301 | Universal Corp | 1983 | Richmond | VA |
| 302 | Korn Ferry | 1977 | Los Angeles | CA |
| 303 | Zynga | 1975 | San Francisco | CA |
| 304 | B&G Foods | 1968 | Parsippany | NJ |
| 305 | Vail Resorts, Inc. | 1963 | Broomfield | CO |
| 306 | Five Below | 1962 | Philadelphia | PA |
| 307 | Terminix Global Holdings | 1961 | Memphis | TN |
| 308 | CDK Global | 1960 | Hoffman Estates | IL |
| 309 | First Citizens BancShares | 1960 | North Carolina | NC |
| 310 | HNI Corporation | 1955 | Muscatine | IA |
| 311 | Stolt-Nielsen USA Inc. | 1955 | Houston | TX |
| 312 | New Jersey Resources Corp | 1954 | Wall Township | NJ |
| 313 | Primo Water | 1954 | Tampa | FL |
| 314 | TTEC | 1949 | Englewood | CO |
| 315 | Edgewell Personal Care | 1947 | St. Louis | MO |
| 316 | New Residential Investment | 1946 | New York | NY |
| 317 | Barings | 1938 | Charlotte | NC |
| 318 | Arcosa | 1936 | Dallas | TX |
| 319 | CrossAmerica Partners LP | 1932 | Allentown | PA |
| 320 | Dexcom | 1930 | San Diego | CA |
| 321 | Interactive Brokers | 1925 | Greenwich | CT |
| 322 | Marlin Equity Partners, LLC | 1920 | Hermosa Beach | CA |
| 323 | Dropbox | 1914 | San Francisco | CA |
| 324 | Advanced Drainage Systems | 1910 | Hilliard | OH |
| 325 | CoreCivic | 1905 | Nashville | TN |
| 326 | Newmark Group, Inc. | 1905 | New York | NY |
| 327 | Covanta Holding Corporation | 1904 | Morristown | NJ |
| 328 | Jeunesse Global | 1900 | Altamonte Springs | FL |
| 329 | Clearwater Paper Corp | 1900 | Spokane | WA |
| 330 | Plastipak Holdings | 1900 | Plymouth | MI |
| 331 | ChampionX | 1900 | The Woodlands | TX |
| 332 | New Jersey Manufacturers Insurance Company | 1900 | Trenton | NJ |
| 333 | EchoStar | 1888 | Englewood | CO |
| 334 | Alexandria Real Estate Equities | 1886 | Pasadena | CA |
| 335 | Lockton Companies, Inc. | 1880 | Kansas City | MO |
| 336 | Stepan Company | 1870 | Northfield | IL |
| 337 | Harsco | 1864 | Camp Hill | PA |
| 338 | Live Nation Entertainment | 1863 | Beverly Hills | CA |
| 339 | Belden | 1863 | St. Louis | MO |
| 340 | BioMarin Pharmaceutical | 1860 | San Rafael | CA |
| 341 | Surgery Partners | 1860 | Brentwood | TN |
| 342 | Sleep Number Corporation | 1860 | Plymouth | MN |
| 343 | Entegris | 1859 | Billerica | MA |
| 344 | Clear Channel Outdoor | 1855 | San Antonio | TX |
| 345 | Element Solutions Inc | 1854 | Fort Lauderdale | FL |
| 346 | Party City Holdco | 1851 | Elmsford | NY |
| 347 | O'Neal Industries | 1850 | Birmingham | AL |
| 348 | PageGroup | 1850 | New York | NY |
| 349 | Valhi, Inc. | 1849 | Dallas | TX |
| 350 | Teradata | 1836 | Dayton | OH |
| 351 | Atkore International | 1829 | Harvey | IL |
| 352 | Oceaneering International | 1827 | Houston | TX |
| 353 | Carvana | 1826 | Phoenix | AZ |
| 354 | Genesis Energy | 1825 | Houston | TX |
| 355 | Invitation Homes | 1823 | Dallas | TX |
| 356 | Saia Motor Freight Line | 1822 | Johns Creek | GA |
| 357 | Grubhub | 1820 | Chicago | IL |
| 358 | Papa John's International | 1813 | Louisville | KY |
| 359 | Sallie Mae | 1811 | Newark | DE |
| 360 | Spirit Airlines | 1810 | Miramar | FL |
| 361 | Stitch Fix | 1810 | San Francisco | CA |
| 362 | Ollie's Bargain Outlet | 1809 | Harrisburg | PA |
| 363 | UniFirst Corporation | 1804 | Wilmington | MA |
| 364 | Spire Energy | 1801 | St. Louis | MO |
| 365 | Universal Orlando | 1800 | Orlando | FL |
| 366 | Transportation Insight | 1800 | Hickory | NC |
| 367 | GlobalTranz | 1800 | Scottsdale | AZ |
| 368 | The E.W. Scripps Company | 1800 | Cincinnati | OH |
| 369 | TrueBlue, Inc. | 1800 | Tacoma | WA |
| 370 | Wolverine World Wide, Inc. | 1791 | Rockford | MI |
| 371 | Deluxe | 1791 | Shoreview | MN |
| 372 | Trammo, Inc. | 1790 | New York | NY |
| 373 | HEICO Corporation | 1787 | Hollywood | FL |
| 374 | Genesco | 1787 | Nashville | TN |
| 375 | The New York Times | 1784 | New York | NY |
| 376 | Herc Holdings | 1781 | Bonita Springs | FL |
| 377 | McKee Foods Corporation | 1780 | Collegedale | TN |
| 378 | Roku | 1778 | Los Gatos | CA |
| 379 | Modine Manufacturing | 1766 | Racine | WI |
| 380 | Ares Management | 1764 | Los Angeles | CA |
| 381 | Twilio | 1762 | San Francisco | CA |
| 382 | Healthcare Services Group | 1760 | Bensalem | PA |
| 383 | Infrastructure and Energy Alternatives | 1753 | Indianapolis | IN |
| 384 | Murphy Oil | 1752 | El Dorado | AR |
| 385 | Super Center Concepts | 1750 | Santa Fe Springs | CA |
| 386 | U.S. Xpress Enterprises | 1742 | Chattanooga | TN |
| 387 | Tupperware Brands Corporation | 1740 | Orlando | FL |
| 388 | Dun & Bradstreet | 1738 | Short Hills | NJ |
| 389 | Rayonier Advanced Materials Inc | 1738 | Jacksonville | FL |
| 390 | At Home Group | 1737 | Plano | TX |
| 391 | Boston Beer | 1736 | Boston | MA |
| 392 | The Aaron's Company | 1735 | Draper | UT |
| 393 | Mednax | 1734 | Sunrise | FL |
| 394 | The Wendy's Company | 1734 | Dublin | OH |
| 395 | Dawn Food Products Inc | 1730 | Jackson | MI |
| 396 | Greenberg Traurig | 1730 | Miami | FL |
| 397 | W. R. Grace & Company | 1730 | Columbia | MD |
| 398 | JBT | 1728 | Chicago | UT |
| 399 | Altra Industrial Motion | 1726 | Braintree | MA |
| 400 | Etsy | 1726 | Brooklyn | NY |
| 401 | Maxar Technologies | 1723 | Westminster | CO |
| 402 | Schnitzer Steel Industries, Inc. | 1712 | Portland | OR |
| 403 | National Vision | 1712 | Duluth | GA |
| 404 | La-Z-Boy Incorporated | 1703 | Monroe | MI |
| 405 | Kennametal | 1703 | Latrobe | PA |
| 406 | Corsair | 1702 | Fremont | CA |
| 407 | GTT Communications | 1702 | McLean | VA |
| 408 | Lumentum Holdings | 1702 | San Jose | CA |
| 409 | S&B Engineers and Constructors, Ltd. | 1700 | Houston | TX |
| 410 | Jack Henry & Associates, Inc. | 1697 | Monett | MO |
| 411 | Black Hills Corporation | 1696 | Rapid City | SD |
| 412 | MSCI | 1695 | New York | NY |
| 413 | Pinterest | 1693 | San Francisco | CA |
| 414 | Gentex Corporation | 1688 | Zeeland | MI |
| 415 | Navient | 1688 | Wilmington | DE |
| 416 | Pure Storage | 1684 | Mountain View | CA |
| 417 | SEI Investments | 1684 | Oaks | PA |
| 418 | ANSYS, Inc. | 1681 | Canonsburg | PA |
| 419 | Flagstar Bank | 1680 | Troy | MI |
| 420 | Mid-America Apartment Communities Inc | 1677 | Memphis | TN |
| 421 | TPI Composites | 1670 | Scottsdale | AZ |
| 422 | Stewart's Shops Corp. | 1670 | Ballston Spa | NY |
| 423 | Credit Acceptance | 1669 | Southfield | MI |
| 424 | Koppers Holdings | 1669 | Pittsburgh | PA |
| 425 | CoStar Group | 1659 | Washington | DC |
| 426 | ACCO Brands | 1655 | Lake Zurich | IL |
| 427 | Poly | 1654 | New York | NY |
| 428 | Installed Building Products | 1653 | Columbus | OH |
| 429 | Realty Income | 1652 | San Diego | CA |
| 430 | Graco | 1650 | Minneapolis | MN |
| 431 | AAR | 1650 | Wood Dale | IL |
| 432 | Healthpeak Properties, Inc. | 1644 | Irvine | CA |
| 433 | CoreLogic | 1642 | Irvine | CA |
| 434 | Wintrust Financial | 1641 | Rosemont | IL |
| 435 | Interior Logic Group | 1640 | Irvine | CA |
| 436 | Diversified Healthcare Trust | 1632 | Newton | MA |
| 437 | First Cash Financial Services | 1631 | Fort Worth | TX |
| 438 | Piggly Wiggly Midwest | 1631 | Sheboygan | WI |
| 439 | Sutherland Global Services | 1630 | Rochester | NY |
| 440 | MarineMax | 1617 | Clearwater | FL |
| 441 | Fossil Group | 1613 | Richardson | TX |
| 442 | Acushnet Holdings | 1612 | Fairhaven | MA |
| 443 | Ubiquiti | 1606 | New York | NY |
| 444 | Century Aluminum | 1605 | Chicago | IL |
| 445 | Pacific Dental Services | 1600 | Irvine | CA |
| 446 | Cowen Inc. | 1600 | New York | NY |
| 447 | Granite Telecommunications | 1600 | Quincy | MA |
| 448 | UniGroup, Inc. | 1600 | Fenton | MO |
| 449 | SPX Corp | 1600 | Charlotte | NC |
| 450 | KIND Snacks | 1600 | New York | NY |
| 451 | Eagle Materials, Inc. | 1600 | Dallas | TX |
| 452 | Holman Enterprises, Inc. | 1600 | Pennsauken | NJ |
| 453 | AssuredPartners | 1600 | Lake Mary | FL |
| 454 | East West Bancorp | 1599 | Pasadena | CA |
| 455 | Minerals Technologies | 1595 | New York | NY |
| 456 | Signature Bank | 1594 | New York | NY |
| 457 | L.L. Bean, Inc. | 1590 | Freeport | ME |
| 458 | Callaway Golf Company | 1589 | Carlsbad | CA |
| 459 | ePlus | 1582 | Herndon | VA |
| 460 | Telus International | 1582 | Las Vegas | NV |
| 461 | Guitar Center Holdings, Inc. | 1580 | Westlake Village | CA |
| 462 | Air Transport Services Group | 1571 | Wilmington | OH |
| 463 | Lamar Advertising | 1569 | Baton Rouge | LA |
| 464 | Finance of America Mortgage | 1565 | Horsham | PA |
| 465 | Kraton Corporation | 1563 | Houston | TX |
| 466 | Compass Diversified Holdings | 1561 | Westport | CT |
| 467 | Affiliated Foods Inc. | 1560 | Amarillo | TX |
| 468 | WEX | 1560 | South Portland | ME |
| 469 | Cincinnati Bell | 1560 | Cincinnati | OH |
| 470 | California Resources Corporations | 1559 | Santa Clara | CA |
| 471 | Cimarex Energy Co. | 1558 | Denver | CO |
| 472 | Essex Property Trust Inc | 1556 | Palo Alto | CA |
| 473 | Emergent Biosolutions | 1555 | Gaithersburg | MD |
| 474 | Sullivan & Cromwell LLP | 1555 | New York | NY |
| 475 | Cooley LLP | 1550 | Palo Alto | CA |
| 476 | Carrols Corporation | 1548 | Syracuse | NY |
| 477 | National Fuel Gas Co. | 1546 | Williamsville | NY |
| 478 | C.R. England | 1545 | Salt Lake City | TX |
| 479 | South Jersey | 1541 | Folsom | NJ |
| 480 | Goya Foods, Inc. | 1540 | Secaucus | NJ |
| 481 | PTC | 1531 | Needham | MA |
| 482 | American Crystal Sugar | 1530 | Moorhead, | MN |
| 483 | Red Lobster Hospitality | 1530 | Orlando | FL |
| 484 | ONE Gas Inc | 1530 | Tulsa | OK |
| 485 | JUUL | 1528 | San Francisco | CA |
| 486 | Pyxus International, Inc. | 1527 | Morrisville | NC |
| 487 | Vornado Realty Trust | 1527 | New York | NY |
| 488 | PNM Resources | 1523 | Albuquerque | NM |
| 489 | Children's Place | 1523 | Secaucus | NJ |
| 490 | AMCON Distributing Co. | 1521 | Omaha | NE |
| 491 | S&S Activewear | 1520 | Bolingbrook | IL |
| 492 | Woodman's Food Market Inc. | 1519 | Janesville | WI |
| 493 | AGNC Investment Corp | 1519 | Bethesda | MD |
| 494 | Mayer Brown LLP | 1517 | Chicago | IL |
| 495 | Bright Horizons Family Solutions | 1515 | Watertown | MA |
| 496 | Coborn's Inc. | 1511 | St. Cloud | MN |
| 497 | Equitrans Midstream | 1511 | Canonsburg | PA |
| 498 | Haworth | 1510 | Holland | MI |
| 499 | Watts Water Technologies, Inc. | 1508 | North Andover | MA |
| 500 | ICF International | 1507 | Fairfax | VA |