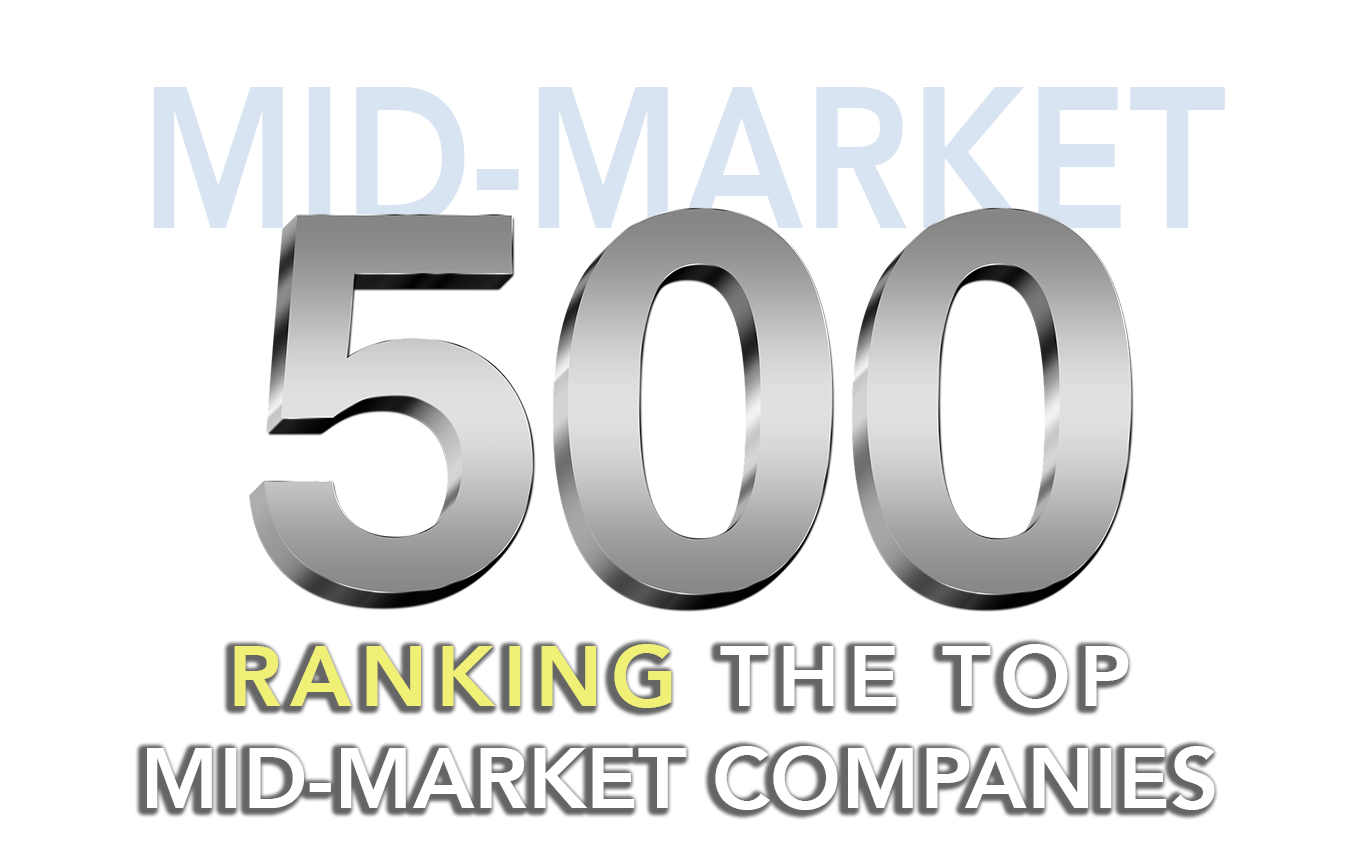 The Mid-Market 500® is the official ranking of the top 500 U.S. publicly-held and privately-held mid-market companies based on gross revenue. The companies on this ranking represent over $1.0 trillion in total revenue, over $84 billion in profits, and employ over three million people.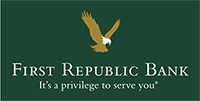 #1 First Republic Bank
Founded in 1985, First Republic and its subsidiaries offer private banking, private business banking and private wealth management, including investment, trust and brokerage services. First Republic specializes in delivering exceptional, relationship-based service, with a solid commitment to responsiveness and action. Services are offered through preferred banking or wealth management offices primarily in San Francisco, Palo Alto, Los Angeles, Santa Barbara, Newport Beach, San Diego, Portland, Palm Beach, Boston, Greenwich, and New York City. First Republic offers a complete line of banking products for individuals and businesses.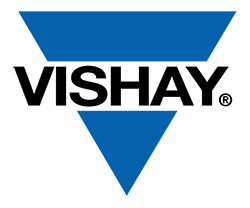 #2 Vishay Intertechnology
Vishay Intertechnology, Inc., a Fortune 1000 Company listed on the NYSE (VSH), is one of the world's largest manufacturers of discrete semiconductors (diodes, rectifiers, transistors, and optoelectronics and selected ICs) and passive electronic components (resistors, capacitors, inductors, sensors, and transducers). These components are used in virtually all types of electronic devices and equipment. Its product innovations, successful acquisition strategy, and ability to provide "one-stop shop"​ service have made Vishay a global industry leader. www.vishay.com.

#3 Genpact
Genpact Limited (Genpact) designs, transforms and runs intelligent business operations. The Company's smart enterprise processes (SEPSM) framework helps companies reimagine how they operate by integrating effective Systems of Engagement, core information technology (IT) and Data-to-Action Analytics. The Company offers various services, which include banking and financial services, insurance services, capital markets, consumer product goods services, life sciences and pharmaceutical services, infrastructure and manufacturing services, healthcare and high tech services. 

#4 Pool Corporation
Pool Corporation is a distributor of swimming pool supplies, equipment and related leisure products. The Company is also a distributor of irrigation and landscape products. The Company operates approximately 328 sales centers in North America, Europe, South America and Australia through its four distribution networks. The Company's product offerings also include building materials used for pool construction, installations and remodeling, such as concrete and pool surfacing and decking materials. 

#5 Altour
ALTOUR is one of the largest travel management companies in the United States and one of the largest travel management companies globally. Serving the corporate and leisure luxury and mid-markets and entertainment community, ALTOUR has 62 offices and more than 1,500 travel professionals worldwide. In addition to travel management services, ALTOUR companies include ALTOUR Air, SwiftTrip, ALTOUR Meetings and Incentives and the ALTOUR Global Network.

#6 Armada Supply Chain Solution
Armada Supply Chain Solution, LLC provides supply chain management services to the foodservice industry. The company, through its subsidiaries, specializes in freight management, supply chain engineering design, and redistribution programs. Armada Supply Chain Solution, LLC was formerly known as North Side Foods, Inc. The company was incorporated in 2003 and is based in Pittsburgh, Pennsylvania.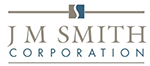 #7 J M Smith Corporation
J M Smith Corporation has gone from corner drugstore to supplying drugstores and more. The family owned holding company's primary subsidiary is Smith Drug, which provides purchasing and distribution services for more than 1,000 independent pharmacies in more than 20 US states. It also operates through QS/1 Data Systems and Integral Solutions, both of which offer data management software and services for pharmacies, care providers, and government agencies. Smith Premier provides prescription benefit management, while other divisions offer automated dispensing systems for pharmacies and marketing services for drugmakers. Other units include Norgenix, and RxMedic Systems.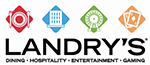 #8 Landry's Inc.
Landry's is a multinational, diversified restaurant, hospitality, gaming, and entertainment conglomerate based in Houston, Texas. The company operates more than 500 high-end and casual dining establishments around the world, including well-known concepts, such as Landry's Seafood, Bubba Gump Shrimp Co., Rainforest Cafe, Morton's The Steakhouse, The Oceanaire, McCormick & Schmick's, Mitchell's Fish Market, Chart House, Saltgrass Steak House, Claim Jumper, and Mastro's Restaurants. The company also operates a group of signature restaurants, including Vic & Anthony's, Grotto, Willie G's, and others. The gaming division includes the renowned Golden Nugget Hotel and Casino concept, with locations in Las Vegas and Laughlin, NV, Atlantic City, NJ, Biloxi, MS, and Lake Charles, LA.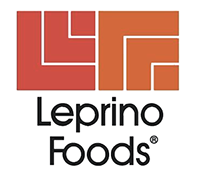 #9 Leprino Foods Company, Inc.
Leprino Foods Company, Inc. produces and supplies mozzarella cheese and dairy ingredients. The company offers cheese blends, and pizza cheese for pizzeria and foodservice operators, frozen food manufacturers, and private label cheese packagers. It also provides sweet whey, whey proteins, and lactose products. The company serves customers in the United States and internationally. Leprino Foods Company, Inc. was founded in 1950 and is based in Denver, Colorado.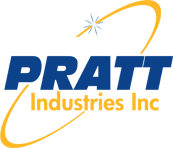 #10 Pratt Industries USA Inc.
Pratt Industries (USA) doesn't mill around when it comes to recycling and caring for the environment. The company rivals the world's largest manufacturers of recycled paper and packaging and claims to be the 5th largest box manufacturer in the US and the world's largest, privately-held 100% recycled paper and packaging company. Pratt has a handful of operating divisions: recycling, mills, corrugating, converting, displays, packaging systems, and national accounts. Its products, which include container board and corrugated sheets, are sold to clients such as Rubbermaid and Pringles.
| Ranking | Account Name | Revenue (in milllion USD) | City | State |
| --- | --- | --- | --- | --- |
| | | | | |
| 1 | First Republic Bank | 3000 | San Francisco | CA |
| 2 | Vishay Intertechnology | 3000 | Malvern | PA |
| 3 | Genpact | 3000 | New York | NY |
| 4 | Pool Corporation | 3000 | Covington | LA |
| 5 | Altour | 3000 | New York | NY |
| 6 | Armada Supply Chain Solution | 3000 | Pittsburgh | PA |
| 7 | J M Smith Corporation | 3000 | Spartanburg | SC |
| 8 | Landry's Inc | 3000 | South Houston | TX |
| 9 | Leprino Foods Company, Inc. | 3000 | Denver | CO |
| 10 | Pratt Industries USA Inc | 3000 | Conyers | GA |
| 11 | Shamrock Foods Company | 3000 | Phoenix | AZ |
| 12 | Citrix Systems, Inc. | 2973 | Fort Lauderdale | FL |
| 13 | AMC Networks Inc. | 2971 | New York | NY |
| 14 | Kirby Corporation | 2970 | Houston | TX |
| 15 | Marriott Vacations Worldwide Corp | 2968 | Orlando | FL |
| 16 | Tetra Tech, Inc. | 2960 | Pasadena | CA |
| 17 | Primoris Services Corp | 2939 | Dallas | TX |
| 18 | Mettler-Toledo International Inc. | 2935 | Columbus | OH |
| 19 | Red Hat Inc | 2920 | Raleigh | NC |
| 20 | Varian Medical Systems, Inc. | 2919 | Palo Alto | CA |
| 21 | Altran | 2916 | Bordentown | NJ |
| 22 | Gannett Co Inc | 2916 | McLean | VA |
| 23 | New Jersey Resources Corp | 2915 | Wall Township | NJ |
| 24 | Genesis Energy LP | 2913 | Houston | TX |
| 25 | Teledyne Technologies Incorporated | 2901 | Thousand Oaks | CA |
| 26 | Baker & McKenzie, LLP | 2900 | Chicago | IL |
| 27 | Deutsche Boerse | 2894 | Chicago | IL |
| 28 | Southwest Gas Corporation | 2880 | Las Vegas | NV |
| 29 | Plexus Corp. | 2874 | Neenah | WI |
| 30 | BlueLinx Holdings Inc. | 2863 | Atlanta | GA |
| 31 | Hawaiian Electric Industries | 2860 | Honolulu | HI |
| 32 | Presidio, Inc. | 2858 | Reston | VA |
| 33 | Exide Technologies | 2855 | Milton | GA |
| 34 | Hill-Rom Holdings, Inc. | 2848 | Batesville | IN |
| 35 | TTM Technologies, Inc. | 2847 | Costa Mesa | CA |
| 36 | Hawaiian Holdings, Inc. | 2837 | Honolulu | HI |
| 37 | Lazard | 2829 | New York | NY |
| 38 | Louisiana-Pacific Corporation | 2828 | Nashville | TN |
| 39 | Magellan Midstream Partners, L.P. | 2826 | Tulsa | OK |
| 40 | Colliers International Inc. | 2825 | Seattle | WA |
| 41 | Unisys | 2825 | Blue Bell | PA |
| 42 | Zions Bancorp. | 2821 | Salt Lake City | UT |
| 43 | Cooper Tire & Rubber Co | 2808 | Findlay | OH |
| 44 | G-III Apparel Group, Ltd. | 2806 | New York | NY |
| 45 | Columbia Sportswear Company | 2802 | Portland | OR |
| 46 | Day & Zimmermann | 2800 | Philadelphia | PA |
| 47 | EBSCO Industries, Inc. | 2800 | Birmingham | AL |
| 48 | Sedgwick | 2800 | Memphis | TN |
| 49 | Synchrony | 2790 | Stamford | CT |
| 50 | Caleres, Inc. | 2785 | St. Louis | MO |
| 51 | Recreational Equipment, Inc. | 2780 | Kent | WA |
| 52 | PerkinElmer, Inc. | 2778 | Waltham | MA |
| 53 | CBOE Holdings Inc | 2769 | Chicago | IL |
| 54 | Nexstar Broadcasting Group, Inc. | 2766 | Irving | TX |
| 55 | AptarGroup, Inc. | 2765 | Crystal Lake | IL |
| 56 | Valmont Industries Inc | 2757 | Omaha | NE |
| 57 | Public Storage | 2754 | Glendale | CA |
| 58 | ITT Corporation | 2745 | White Plains | NY |
| 59 | Estes Express Lines | 2740 | Richmond | VA |
| 60 | Donaldson Company, Inc. | 2734 | Minneapolis | MN |
| 61 | Park Hotels & Resorts Inc. | 2730 | Mc Lean | VA |
| 62 | Middleby Corporation | 2722 | Elgin | IL |
| 63 | Clear Channel Outdoor Holdings, Inc. | 2721 | San Antonio | TX |
| 64 | Akamai Technologies, Inc. | 2714 | Cambridge | MA |
| 65 | Kansas City Southern | 2714 | Kansas City | MO |
| 66 | Allison Transmission Holdings | 2713 | Indianapolis | IN |
| 67 | Moog Inc. | 2710 | East Aurora | NY |
| 68 | Univision Communications | 2710 | New York | NY |
| 69 | Boston Properties, Inc. | 2707 | Boston | MA |
| 70 | Mexco Energy | 2705 | Midland | TX |
| 71 | Tempur Sealy International, Inc. | 2703 | Lexington | KY |
| 72 | Arctic Slope Regional Corporation | 2700 | Barrow | AK |
| 73 | Atlas Air Worldwide Holdings, Inc. | 2700 | Purchase | NY |
| 74 | MPM Holdings | 2700 | Waterford | NY |
| 75 | PC Connection, Inc. | 2700 | Merrimack | NH |
| 76 | Plastipak Holdings Inc. | 2700 | Plymouth | MI |
| 77 | Schnuck Markets Inc. | 2700 | Saint Louis | MO |
| 78 | Graham Holdings Co | 2696 | Washington | DC |
| 79 | Gardner Denver, Inc. | 2690 | Milwaukee | WI |
| 80 | Verso Paper Corp. | 2682 | Memphis | TN |
| 81 | Clayco Construction | 2680 | Illinois, | IL |
| 82 | Nu Skin Enterprises, Inc. | 2680 | Provo | UT |
| 83 | ASARCO LLC | 2667 | Tucson | AZ |
| 84 | The Scotts Miracle-Gro Company | 2663 | Marysville | OH |
| 85 | GoDaddy | 2660 | Scottsdale | AZ |
| 86 | Rent-A-Center | 2660 | Plano | TX |
| 87 | Groupon Inc | 2640 | Chicago | IL |
| 88 | Boyd Gaming Corporation | 2630 | Las Vegas | NV |
| 89 | The Toro Company | 2618 | Bloomington | MN |
| 90 | ServiceNow Inc | 2608 | Santa Clara | CA |
| 91 | Zayo Group Holdings Inc | 2604 | Boulder | CO |
| 92 | Airbnb Inc. | 2600 | San Francisco | CA |
| 93 | Amica Mutual Insurance Company | 2600 | Lincoln | RI |
| 94 | Andersen Corporation | 2600 | Bayport | MN |
| 95 | Brasfield & Gorrie | 2600 | Birmingham | AL |
| 96 | Diversey | 2600 | Fort Mill,Charlotte | SC |
| 97 | Drive Time Automotive Group | 2600 | Phoenix | AZ |
| 98 | Hilmar Cheese Company, Inc. | 2600 | Hilmar | CA |
| 99 | Selective Insurance Group | 2600 | Branchville | NJ |
| 100 | Skadden, Arps, Slate, Meagher & Flom, L.L.P. | 2600 | New York | NY |
| 101 | The Bon-Ton Stores, Inc. | 2600 | York | PA |
| 102 | Travelport Limited | 2600 | Atlanta | GA |
| 103 | Vectren Corporation | 2600 | Evansville | IN |
| 104 | Murphy Oil | 2587 | El Dorado | AR |
| 105 | Burns & McDonnell, Inc. | 2586 | Kansas City | MO |
| 106 | Belden Inc. | 2585 | St. Louis | MO |
| 107 | EnerSys | 2581 | Reading | PA |
| 108 | Equity Residential | 2580 | Chicago | IL |
| 109 | Benchmark Electronics | 2566 | Angleton | TX |
| 110 | Revlon, Inc. | 2564 | New York | NY |
| 111 | SVB Financial Group | 2551 | Santa Clara | CA |
| 112 | Fossil Group | 2541 | Richardson | TX |
| 113 | Euronet Worldwide, Inc. | 2540 | Leawood | KS |
| 114 | Cooper Companies Inc | 2533 | Pleasanton | CA |
| 115 | The Greenbrier Companies | 2519 | Lake Oswego | OR |
| 116 | GMS (Gypsum Management and Supply) | 2511 | Tucker | GA |
| 117 | Trinity Industries | 2509 | Dallas | TX |
| 118 | Mueller Industries, Inc. | 2508 | Memphis | TN |
| 119 | Eldorado Resorts, Inc. | 2506 | Reno | NV |
| 120 | Restoration Hardware Holdings, Inc. | 2506 | Corte Madera | CA |
| 121 | SemGroup Corp | 2503 | Tulsa | OK |
| 122 | Barton Malow Company | 2500 | Southfield | MI |
| 123 | Jo-Ann Stores | 2500 | Hudson | OH |
| 124 | LCI Industries | 2500 | Durham | NC |
| 125 | Optiv Security | 2500 | Denver | CO |
| 126 | Orgill Inc. | 2500 | Collierville | TN |
| 127 | Sigma Plastics Group | 2500 | Lyndhurst | NJ |
| 128 | Super Micro Computer, Inc. | 2500 | San Jose | CA |
| 129 | Trident Seafoods Corporation | 2500 | Seattle | WA |
| 130 | TrueBlue, Inc. | 2500 | Tacoma | WA |
| 131 | Turner Industries Group, L.L.C. | 2500 | Baton Rouge | LA |
| 132 | Cypress Semiconductor Corp | 2484 | San Jose | CA |
| 133 | IDEX Corporation | 2484 | Lake Forest | IL |
| 134 | J.Crew Group, Inc | 2484 | New York | NY |
| 135 | Maxim Integrated Products Inc. | 2480 | San Jose | CA |
| 136 | The Carlyle Group | 2472 | Washington | PA |
| 137 | Xilinx, Inc. | 2467 | San Jose | CA |
| 138 | Catalent Inc. | 2463 | Somerset | NJ |
| 139 | Texas Roadhouse, Inc. | 2460 | Louisville | KY |
| 140 | Werner Enterprises, Inc. | 2458 | Omaha | NE |
| 141 | The Hain Celestial Group, Inc. | 2456 | New Hyde Park | NY |
| 142 | K-VA-T Food Stores, Inc. | 2450 | Abingdon | VA |
| 143 | Crossamerica Partners LP | 2448 | Allentown | PA |
| 144 | Teleflex Incorporated | 2448 | Wayne | PA |
| 145 | Change Healthcare | 2445 | Nashville | TN |
| 146 | Echo Global Logistics, Inc. | 2440 | Chicago | IL |
| 147 | FleetCor Technologies, Inc. | 2434 | Norcross | GA |
| 148 | Waters Corporation | 2420 | Milford | MA |
| 149 | Marvell Semiconductor | 2409 | Santa Clara | CA |
| 150 | Arch Coal Inc | 2407 | Missouri | MO |
| 151 | Alberici Corporation | 2400 | St. Louis, | MO |
| 152 | Alorica Inc | 2400 | Irvine | CA |
| 153 | Ameritas Life Insurance Corp | 2400 | Lincoln | NE |
| 154 | Curtiss-Wright Corp. | 2400 | Charlotte | NC |
| 155 | Foster Poultry Farms, Inc. | 2400 | Modesto | CA |
| 156 | Fry's Electronics, Inc. | 2400 | San Jose | CA |
| 157 | Hills Bancorporation | 2400 | Hills | IA |
| 158 | Itron, Inc. | 2400 | Liberty Lake | WA |
| 159 | Kum & Go | 2400 | West Des Moines, | IA |
| 160 | Maximus Inc | 2400 | Reston | VA |
| 161 | Ohio National Mutual | 2400 | Cincinnati | OH |
| 162 | Party City Holdco | 2400 | Elmsford | NY |
| 163 | Sprague Resources | 2400 | Portsmouth | NH |
| 164 | Verisk Analytics, Inc. | 2395 | Jersey City | NJ |
| 165 | TopBuild | 2384 | Daytona Beach | FL |
| 166 | Renewable Energy Group Inc | 2382 | Ames | IA |
| 167 | Herman Miller, Inc. | 2381 | Zeeland | MI |
| 168 | Affiliated Managers Group Inc | 2380 | West Palm Beach | FL |
| 169 | Erie Indemnity Co | 2380 | Erie | PA |
| 170 | REV Group Inc | 2380 | Orlando | FL |
| 171 | Brookshire Grocery Co. | 2370 | Tyler | TX |
| 172 | Kennametal Inc. | 2368 | Latrobe | PA |
| 173 | Guess?, Inc. | 2364 | Los Angeles | CA |
| 174 | BJ's Wholesale Club | 2360 | Westborough | MA |
| 175 | Schnitzer Steel Industries, Inc. | 2360 | Portland | OR |
| 176 | BrightView Holdings, Inc. | 2353 | Blue Bell | PA |
| 177 | GNC Holdings Inc | 2353 | Pittsburgh | PA |
| 178 | Genesee & Wyoming Inc. | 2350 | Darien | CT |
| 179 | ResMed Inc. | 2340 | San Diego | CA |
| 180 | WGL Holdings Inc | 2340 | Washington | DC |
| 181 | Cimarex Energy Co. | 2339 | Denver | CO |
| 182 | Cleveland-Cliffs Inc. | 2332 | Cleveland | OH |
| 183 | Cheesecake Factory Inc | 2330 | Calabasas Hills | CA |
| 184 | Patterson-UTI Energy, Inc. | 2330 | Houston | TX |
| 185 | The Geo Group, Inc. | 2330 | Boca Raton | FL |
| 186 | Woodward Inc | 2325 | Fort Collins | CO |
| 187 | Oasis Petroleum Inc. | 2322 | Houston | TX |
| 188 | Trans Union | 2320 | Chicago | IL |
| 189 | Knights Of Columbus | 2319 | New Haven | CT |
| 190 | Vista Outdoor Inc | 2310 | Clearfield | UT |
| 191 | WPX Energy Inc | 2310 | Tulsa | OK |
| 192 | Janus Henderson Group | 2306 | Denver | CO |
| 193 | Arthrex, Inc. | 2300 | Naples | FL |
| 194 | Criteo | 2300 | Palo Alto | CA |
| 195 | Grocery Outlet Inc. | 2300 | Emeryville | CA |
| 196 | Newegg.com | 2300 | Whittier | CA |
| 197 | Novolex | 2300 | Hartsville | SC |
| 198 | SCAN Health Plan | 2300 | Long Beach | CA |
| 199 | Hospitality Properties Trust | 2294 | Newton | MA |
| 200 | Bio-Rad Laboratories, Inc. | 2290 | Hercules | CA |
| 201 | CIT Group | 2290 | New York | NY |
| 202 | New Market Corp | 2289 | Richmond | VA |
| 203 | M/I Homes Inc | 2286 | Columbus | OH |
| 204 | Valvoline Inc. | 2285 | Lexington | KY |
| 205 | Annaly Capital Management Inc | 2280 | New York | NY |
| 206 | AvalonBay Communities, Inc. | 2280 | Arlington | VA |
| 207 | Chico's FAS, Inc. | 2280 | Fort Myers | FL |
| 208 | CDK Global Inc | 2270 | Hoffman Estates | IL |
| 209 | OGE Energy Corp. | 2270 | Oklahoma City | OK |
| 210 | Palo Alto Networks, Inc. | 2270 | Santa Clara | CA |
| 211 | Wabash National Corporation | 2270 | Lafayette | IN |
| 212 | Charles River Laboratories International, Inc. | 2266 | Wilmington | MA |
| 213 | Patrick Industries | 2263 | Elkhart | IN |
| 214 | HDR, Inc. | 2260 | Omaha | NE |
| 215 | HNI Corporation | 2257 | Muscatine | IA |
| 216 | Nordson Corporation | 2255 | Westlake | OH |
| 217 | Meredith Corporation | 2247 | Des Moines | IA |
| 218 | First Solar | 2244 | Tempe | AZ |
| 219 | Wolverine World Wide, Inc. | 2240 | Rockford | MI |
| 220 | Edgewell Personal Care | 2234 | St. Louis | MO |
| 221 | Blackhawk Network Holdings Inc | 2230 | Pleasanton | CA |
| 222 | Veoneer, Inc. | 2228 | Stockholm | |
| 223 | Southern Company | 2226 | Atlanta | GA |
| 224 | C&J Energy Services Inc | 2222 | Houston | TX |
| 225 | Matson Inc | 2222 | Honolulu | HI |
| 226 | Roadrunner Transportation Systems Inc | 2216 | Cudahy | WI |
| 227 | Central Garden & Pet Co | 2215 | Walnut Creek | CA |
| 228 | IDEXX Laboratories, Inc. | 2213 | Westbrook | ME |
| 229 | nVent Electric | 2210 | Anoka | MN |
| 230 | TEGNA Inc. | 2207 | Mc Lean | VA |
| 231 | 99 Cents Only Stores LLC | 2200 | Commerce | CA |
| 232 | Advance Publications, Inc. | 2200 | Staten Island | NY |
| 233 | Alex Lee Inc. | 2200 | Hickory | NC |
| 234 | Barnes & Noble Education | 2200 | Basking Ridge | NJ |
| 235 | Bozzuto's Inc. | 2200 | Cheshire | CT |
| 236 | Carpenter Co | 2200 | Richmond | VA |
| 237 | Genesco Inc. | 2200 | Nashville | TN |
| 238 | Guitar Center Holdings, Inc. | 2200 | Westlake Village | CA |
| 239 | O'Neal Industries | 2200 | Birmingham | AL |
| 240 | Red Chamber Co | 2200 | Vernon | CA |
| 241 | Rooms To Go | 2200 | Seffner | FL |
| 242 | Sherwood Food Distributors | 2200 | Detroit | MI |
| 243 | Sidley Austin LLP | 2200 | Chicago | IL |
| 244 | SRS Distribution Inc. | 2200 | McKinney | TX |
| 245 | BIC Corp | 2192 | Shelton | CT |
| 246 | Hexcel Corporation | 2189 | Stamford | CT |
| 247 | Comfort Systems USA, Inc. | 2180 | Houston | TX |
| 248 | New Jersey Manufacturers Insurance Company | 2175 | West Trenton | NJ |
| 249 | New Jersey Manufacturers Insurance Company | 2175 | Trenton | NJ |
| 250 | Masonite International Corp | 2170 | Tampa | FL |
| 251 | Diamondback Energy | 2164 | Midland | TX |
| 252 | Teradata Corporation | 2164 | Dayton | OH |
| 253 | Vornado Realty Trust | 2164 | New York | NY |
| 254 | F5 Networks, Inc. | 2161 | Seattle | WA |
| 255 | Lyft | 2160 | San Francisco | CA |
| 256 | PCM Inc | 2160 | El Segundo | CA |
| 257 | Carpenter Technology Corporation | 2158 | Wyomissing | PA |
| 258 | Arista Networks | 2151 | Santa Clara | CA |
| 259 | Century Communities | 2147 | Greenwood Village | CO |
| 260 | Cabot Oil & Gas Corporation | 2144 | Houston | TX |
| 261 | Maxar Technologies | 2141 | Westminster | CO |
| 262 | Express, Inc. | 2140 | Columbus | OH |
| 263 | Workday, Inc. | 2140 | Pleasanton | CA |
| 264 | Cadence Design Systems, Inc. | 2138 | San Jose | CA |
| 265 | Keane Group, Inc | 2137 | Houston | TX |
| 266 | AMN Healthcare Services, Inc. | 2136 | San Diego | CA |
| 267 | Rayonier Advanced Materials Inc | 2130 | Jacksonville | FL |
| 268 | Solar Turbines | 2130 | San Diego | CA |
| 269 | Superior Energy Svc Inc | 2130 | Houston | TX |
| 270 | Stolt-Nielsen USA Inc. | 2126 | Houston | TX |
| 271 | US LBM Holdings | 2123 | Buffalo Grove | IL |
| 272 | Mountaire Corporation | 2120 | North Little Rock | AR |
| 273 | Associated Food Stores | 2110 | Salt Lake City | UT |
| 274 | SiteOne Landscape Supply | 2110 | Georgia | GA |
| 275 | Beazer Homes USA, Inc. | 2107 | Atlanta | GA |
| 276 | Modine Manufacturing Co. | 2103 | Racine | WI |
| 277 | Teradyne, Inc. | 2101 | North Reading | MA |
| 278 | Conair Corporation | 2100 | Stamford | CT |
| 279 | Cook Medical | 2100 | Bloomington | IN |
| 280 | HP Hood | 2100 | Lynnfield | MA |
| 281 | Melaleuca, Inc. | 2100 | Idaho Falls | ID |
| 282 | Summit Materials Inc | 2100 | Denver | CO |
| 283 | Taylor Corporation | 2100 | Minnetonka | MN |
| 284 | The Pep Boys - Manny, Moe & Jack | 2100 | Philadelphia | PA |
| 285 | Zekelman Industries (JMC Steel Group) | 2100 | Chicago | IL |
| 286 | Border States Industries, Inc. | 2093 | Fargo | ND |
| 287 | EchoStar | 2091 | Englewood | CO |
| 288 | SPX Flow Inc | 2090 | Charlotte, | NC |
| 289 | William Lyon Homes | 2087 | Newport Beach | CA |
| 290 | Whiting Petroleum Corp | 2080 | Denver | CO |
| 291 | MKS Instruments, Inc. | 2075 | Andover | MA |
| 292 | Ferrellgas Partners, L.P. | 2073 | Overland Park | KS |
| 293 | SM Energy Co. | 2070 | Denver | CO |
| 294 | Tupperware Brands Corporation | 2070 | Orlando | FL |
| 295 | Rexnord Corporation | 2066 | Milwaukee | WI |
| 296 | Evercore | 2065 | New York | NY |
| 297 | Autodesk, Inc. | 2057 | San Rafael | CA |
| 298 | Jones Day | 2057 | Washington | DC |
| 299 | Nuance Communications Inc. | 2052 | Burlington | MA |
| 300 | Foundation Building Materials, LLC | 2044 | Tustin | CA |
| 301 | The Ensign Group, Inc. | 2041 | Mission Viejo | CA |
| 302 | Haworth | 2040 | Holland | MI |
| 303 | James Hardie Building Products | 2040 | Chicago | IL |
| 304 | Universal Corp | 2034 | Richmond | VA |
| 305 | Popular Bank | 2031 | New York | NY |
| 306 | Esterline Technologies Corporation | 2030 | Bellevue | WA |
| 307 | FTI Consulting, Inc. | 2028 | Washington | DC |
| 308 | Generac Holdings Inc. | 2023 | Waukesha | WI |
| 309 | Winnebago Industries, Inc. | 2017 | Forest City | IA |
| 310 | Brown & Brown, Inc. | 2014 | Daytona Beach | FL |
| 311 | Vail Resorts, Inc. | 2012 | Broomfield | CO |
| 312 | Kraton Corporation | 2011 | Houston | TX |
| 313 | Tribune Media Co | 2010 | Chicago | IL |
| 314 | Healthcare Services Group, Inc. | 2008 | Bensalem | PA |
| 315 | Alliance Resource Partners, L.P. | 2002 | Tulsa | OK |
| 316 | Morgan, Lewis & Bockius LLP | 2001 | Miami | FL |
| 317 | Austin Industries, Inc. | 2000 | Dallas | TX |
| 318 | Bartlett and Company | 2000 | Kansas City | MO |
| 319 | Bartlett and Company | 2000 | Kansas City | MO |
| 320 | Buffalo Wild Wings, Inc. | 2000 | Minneapolis | MN |
| 321 | HC2 Holdings Inc | 2000 | Herndon | VA |
| 322 | Ma Laboratories, Inc. | 2000 | San Jose | CA |
| 323 | Swagelok Co | 2000 | Solon | OH |
| 324 | TMS International | 2000 | Glassport | PA |
| 325 | Woodman's Food Market Inc. | 2000 | Janesville | WI |
| 326 | Deluxe Corporation | 1998 | Shoreview | MN |
| 327 | GlobalLogic | 1995 | San Jose | CA |
| 328 | Stepan Company | 1994 | Northfield | IL |
| 329 | Portland General Electric Company | 1991 | Portland | OR |
| 330 | K. Hovnanian Companies, LLC. | 1990 | Red Bank | NJ |
| 331 | NLV Financial Corp | 1988 | Montpelier | VT |
| 332 | Griffon Corporation | 1978 | New York | NY |
| 333 | Herc Rentals Inc. | 1977 | Bonita Springs | FL |
| 334 | Korn/Ferry International | 1973 | Los Angeles | CA |
| 335 | Align Technology Inc | 1970 | San Jose | CA |
| 336 | Spire | 1966 | St. Louis | MO |
| 337 | Nu Star Energy LP | 1962 | San Antonio | TX |
| 338 | Shutterfly Inc | 1961 | Redwood City | CA |
| 339 | Big Y Foods Inc. | 1960 | Springfield | MA |
| 340 | ManTech International Corporation | 1959 | Fairfax | VA |
| 341 | Carvana | 1955 | Phoenix | AZ |
| 342 | AGNC Investment Corp | 1949 | Bethesda | MD |
| 343 | ACCO Brands Corporation | 1941 | Lake Zurich | IL |
| 344 | Primerica, Inc. | 1937 | Duluth | GA |
| 345 | PageGroup | 1933 | New York | NY |
| 346 | QEP Resources Inc | 1933 | Denver | CO |
| 347 | WR Grace & Co. | 1932 | Columbia | MD |
| 348 | First Horizon National Corporation | 1929 | Memphis | TN |
| 349 | John Bean Technologies Corp | 1920 | Chicago | UT |
| 350 | Marlin Equity Partners, LLC | 1920 | Hermosa Beach | CA |
| 351 | Oceaneering International | 1909 | Houston | TX |
| 352 | Stewart Information Services Corporation | 1908 | Houston | TX |
| 353 | Bright Horizons Family Solutions Inc | 1903 | Watertown | MA |
| 354 | Coherent, Inc. | 1903 | Santa Clara | CA |
| 355 | Deckers Outdoor Corporation | 1903 | Goleta | CA |
| 356 | Interactive Brokers Group, Inc. | 1903 | Greenwich | CT |
| 357 | Sierra Nevada Corporation | 1900.18 | Sparks | NV |
| 358 | Insight Global | 1900 | Atlanta | GA |
| 359 | LoanDepot | 1900 | Foothill Ranch | CA |
| 360 | Transportation Insight | 1900 | Hickory | NC |
| 361 | Aerojet Rocketdyne Holdings, Inc. | 1896 | Rancho Cordova | CA |
| 362 | Bruker Corporation | 1896 | Billerica | MA |
| 363 | Century Aluminum Co | 1893 | Chicago | IL |
| 364 | Jazz Pharmaceuticals | 1891 | Palo Alto | CA |
| 365 | Briggs & Stratton Corporation | 1881 | Wauwatosa | WI |
| 366 | Incyte Corporation | 1881 | Wilmington | DE |
| 367 | Quorum Health Corporation | 1878 | Brentwood | TN |
| 368 | Kaman Corporation | 1875 | Bloomfield | CT |
| 369 | Children's Place Retail Stores, Inc. | 1870 | Secaucus | NJ |
| 370 | Covanta Holding Corporation | 1868 | Morristown | NJ |
| 371 | SBA Communications Corporation | 1865 | Boca Raton | FL |
| 372 | Carestream | 1853 | Rochester | NY |
| 373 | HCP, Inc. | 1847 | Irvine | CA |
| 374 | Alliance One International, Inc. | 1846 | Morrisville | NC |
| 375 | Sitel Group | 1846 | Miami | FL |
| 376 | EPAM Systems Inc | 1842 | Newtown | PA |
| 377 | Thryv, Inc | 1841 | Dallas | TX |
| 378 | CoreCivic, Inc. | 1836 | Nashville | TN |
| 379 | The Finish Line, Inc. | 1836 | Indianapolis | IN |
| 380 | Gentex Corporation | 1834 | Zeeland | MI |
| 381 | Rollins, Inc. | 1822 | Atlanta | GA |
| 382 | Overstock.com, Inc. | 1821 | Salt Lake City | UT |
| 383 | Valhi, Inc. | 1820 | Dallas | TX |
| 384 | Tronox Limited | 1819 | Stamford | CT |
| 385 | LHC Group | 1810 | South Lafayette | LA |
| 386 | Minerals Technologies Inc | 1808 | New York | NY |
| 387 | Copart, Inc. | 1806 | Dallas | TX |
| 388 | U.S. Xpress, Inc. | 1804 | Chattanooga | TN |
| 389 | Fortinet, Inc. | 1801 | Sunnyvale | CA |
| 390 | Gibson, Dunn & Crutcher LLP | 1800 | Los Angeles | CA |
| 391 | BWX Technologies Inc | 1799 | Lynchburg | VA |
| 392 | Pier 1 Imports, Inc. | 1798 | Fort Worth | TX |
| 393 | Energizer Holdings Inc | 1797 | Saint Louis | MO |
| 394 | John Wiley & Sons Inc | 1796 | Hoboken | NJ |
| 395 | Take-Two Interactive Software | 1793 | New York | NY |
| 396 | Mr. Cooper Group | 1790 | Coppell | TX |
| 397 | CoreLogic Inc. | 1788 | Irvine | CA |
| 398 | Chemed Corporation | 1783 | Cincinnati | OH |
| 399 | FirstCash Inc | 1780 | Fort Worth | TX |
| 400 | The Heico Companies | 1780 | Chicago | IL |
| 401 | Heico Corporation | 1778 | Hollywood | FL |
| 402 | FLIR Systems, Inc. | 1776 | Wilsonville | OR |
| 403 | Hillenbrand, Inc. | 1770 | Batesville | IN |
| 404 | RLJ Lodging Trust | 1770 | Bethesda | MD |
| 405 | Global Brass & Copper Holdings | 1765 | Schaumburg | IL |
| 406 | Black Hills Corporation | 1754 | Rapid City | SD |
| 407 | CNX Resources Corp., | 1754 | Canonsburg | PA |
| 408 | AAR Corp. | 1750 | Wood Dale | IL |
| 409 | Adams Resources & Energy Inc | 1750 | Houston | TX |
| 410 | Allscripts Healthcare Solutions Inc | 1750 | Chicago | IL |
| 411 | Superior Grocers | 1750 | Santa Fe Springs | CA |
| 412 | The Fresh Market Inc. | 1750 | Greensboro | NC |
| 413 | Ipsos | 1749 | Norwalk | CT |
| 414 | Ropes & Gray | 1748 | Boston | MA |
| 415 | Pella Corporation | 1735 | Pella | IA |
| 416 | Match Group Inc | 1730 | Dallas | TX |
| 417 | Sun Power Corp | 1726 | San Jose | CA |
| 418 | The New York Times Company | 1725 | New York | NY |
| 419 | Clearwater Paper Corp | 1724 | Spokane | WA |
| 420 | Invitation Homes Inc | 1723 | Dallas | TX |
| 421 | Harsco Corporation | 1722 | Camp Hill | PA |
| 422 | RPC, Inc. | 1721 | Atlanta | GA |
| 423 | Sears Hometown and Outlet Stores, Inc. | 1720 | Hoffman Estates | IL |
| 424 | Littelfuse, Inc. | 1718 | Chicago | IL |
| 425 | West Pharmaceutical Services Inc. | 1717 | Exton | PA |
| 426 | Olympic Steel, Inc. | 1715 | Bedford Heights | OH |
| 427 | Koppers Holdings Inc. | 1710 | Pittsburgh | PA |
| 428 | Eaton Vance Corp | 1702 | Boston | MA |
| 429 | B&G Foods Inc | 1700 | Parsippany | NJ |
| 430 | Cellular Sales of Knoxville | 1700 | Knoxville | TN |
| 431 | Interstate Hotels & Resorts | 1700 | Arlington | VA |
| 432 | Lockton Companies, Inc. | 1700 | Kansas City | MO |
| 433 | Odyssey Re Holdings Corp | 1700 | Stamford | CT |
| 434 | UniGroup, Inc. | 1700 | Fenton | MO |
| 435 | Uni First Corp | 1696 | Wilmington | MA |
| 436 | Compass Diversified Holdings | 1692 | Westport | CT |
| 437 | CRST International | 1685 | Cedar Rapids | IA |
| 438 | Station Casinos LLC | 1681 | Las Vegas | NV |
| 439 | Air Lease Corp | 1680 | Los Angeles | CA |
| 440 | Star Gas Partners, L.P. | 1677 | Stamford | CT |
| 441 | Allegiant Travel Company | 1667 | Las Vegas | NV |
| 442 | Amedisys, Inc. | 1662 | Baton Rouge | LA |
| 443 | Amneal Pharmaceuticals, Inc. | 1662 | New Jersey | NJ |
| 444 | Premier Inc | 1661 | Charlotte | NC |
| 445 | Life Time Inc. | 1659 | Chanhassen | MN |
| 446 | Park-Ohio Holdings Corp. | 1658 | Cleveland | OH |
| 447 | Graco Inc. | 1653 | Minneapolis | MN |
| 448 | Saia Inc. | 1653 | Johns Creek | GA |
| 449 | Steven Madden, Ltd. | 1653 | Long Island City | NY |
| 450 | Stage Stores Inc | 1651 | Houston | TX |
| 451 | South Jersey Industries | 1641 | Folsom | NJ |
| 452 | Holman Enterprises, Inc. | 1639 | Pennsauken | NJ |
| 453 | Ocean Spray Cranberries Inc | 1637 | Middleboro-Lakeville | MA |
| 454 | C.R. England | 1636 | Salt Lake City | TX |
| 455 | Acushnet Co | 1634 | Fairhaven | MA |
| 456 | ONE Gas Inc | 1633 | Tulsa | OK |
| 457 | Synaptics, Incorporated | 1630 | Santa Clara | CA |
| 458 | Scholastic Corporation | 1628 | New York | NY |
| 459 | United Therapeutics Corporation | 1628 | Silver Spring | MD |
| 460 | Lamar Advertising Co | 1627 | Baton Rouge | LA |
| 461 | Sykes Enterprises, Incorporated | 1626 | Tampa | FL |
| 462 | SEI Investments Company | 1624 | Oaks | PA |
| 463 | Dawn Food Products Inc | 1618 | Jackson | MI |
| 464 | Liberty Tripadvisor Holdings Inc | 1615 | Englewood | CO |
| 465 | TripAdvisor, Inc. | 1615 | Newton Upper Falls | MA |
| 466 | Ferro Corporation | 1612 | Mayfield Heights | OH |
| 467 | L.L. Bean, Inc. | 1610 | Freeport | ME |
| 468 | Timkensteel Corp | 1610 | Canton | OH |
| 469 | Village Super Market, Inc. | 1610 | Springfield | NJ |
| 470 | PQ Corporation | 1608 | Malvern | PA |
| 471 | Outfront Media Inc | 1606 | New York | NY |
| 472 | Civitas Solutions Inc | 1602 | Boston | MA |
| 473 | Matthews International Corp | 1602 | Pittsburgh | PA |
| 474 | Titan International Inc | 1602 | Quincy | IL |
| 475 | Leviton Manufacturing Co., Inc. | 1600 | Melville | NY |
| 476 | WeWork | 1600 | New York | NY |
| 477 | ViaSat, Inc. | 1595 | Carlsbad | CA |
| 478 | BOK Financial Corporation | 1593 | Tulsa | OK |
| 479 | National Fuel Gas Co. | 1592 | Williamsville | NY |
| 480 | Wendys Co | 1589 | Dublin | OH |
| 481 | Kaiser Aluminum Corp. | 1586 | Foothill Ranch | CA |
| 482 | La-Z-Boy Incorporated | 1584 | Monroe | MI |
| 483 | Steel Partners Holdings LP | 1584 | New York | NY |
| 484 | Bankunited | 1581 | Miami Lakes | FL |
| 485 | U.S. Silica Holdings Inc | 1577 | Frederick | MD |
| 486 | 3i Group | 1574 | New York | NY |
| 487 | Papa John's Intl Inc | 1573 | Louisville | KY |
| 488 | Mid America Apartment Communities Inc | 1571 | Memphis | TN |
| 489 | People's United Financial, Inc. | 1571 | Bridgeport | CT |
| 490 | Tower International Inc | 1571 | Livonia | MI |
| 491 | Wesco Aircraft Holdings Inc | 1570 | Valencia | CA |
| 492 | Watts Water Technologies, Inc. | 1564 | North Andover | MA |
| 493 | AVX Corporation | 1562 | Fountain Inn | SC |
| 494 | Madison Square Garden, Inc. | 1559 | New York | NY |
| 495 | Greenberg Traurig, LLP | 1556 | Miami | FL |
| 496 | Entegris, Inc. | 1550 | Billerica | MA |
| 497 | IDT Corporation | 1547 | Newark | NJ |
| 498 | Wonderful Co LLC | 1545 | Los Angeles | CA |
| 499 | FTS International, Inc. | 1543 | Elk Grove Village | IL |
| 500 | New Residential Investment | 1542 | New York | NY |