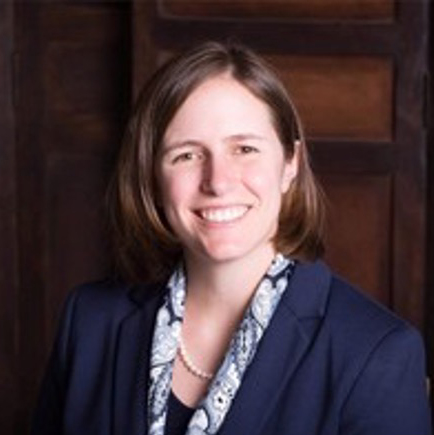 Christina Keller
President & CEO, Cascade Engineering Family of Companies
Christina Keller is President/CEO of the Cascade Engineering Family of Companies, a position she has held since September 2018. Cascade Engineering based in Grand Rapids, Michigan is a global manufacturing company with ten business units supporting a diversity of strategic markets, including transportation, environmental services, office seating, material handling, polymer compounding, and RFID technology. CE employs 1,900 people located in 13 facilities throughout North America with additional operations in Budapest, Hungary.
Prior to becoming President/CEO, Christina was President – Cascade Business Team (2017 – 2018). Responsible for overseeing 5 business units; Cascade Cart Solutions, Automotive Americas, Innovative Plastics Technology, Decade Products and Noble Polymers. She was President of CK Technologies (2015 – 2017) the largest of Cascade Engineering's ten business units. CK Technologies is the leading thermoplastics solutions provider in the North American commercial truck market. CKT is the market leader for injection molded bumpers, grilles, roof fairings and chassis skirts, providing large plastic injection molded parts and assemblies that are top coat painted in sequence and delivered to customers throughout North America. Prior to joining CKT Keller was the Business Unit Leader for Triple Quest, which manufactured and distributed the Hydraid Water Filter providing safe drinking water to 46 developing countries. Christina joined Cascade in 2009. Her previous work experience includes consulting at Accenture and program management at Polaris Management Partners in New York City and ERT in Washington, DC.
Christina's holds an MBA from the Samuel Curtis Johnson Graduate School of Management at Cornell University, a BA from Boston College, certification in economics from American University and a certificate of achievement as a Lean Six Sigma Blackbelt from Villanova University. Time abroad includes graduating from High School in Switzerland, living in Central and South America and working in East Africa. Christina has delivered two TEDx talks in Michigan on entrepreneurship and sustainable business. She was ranked as one of West Michigan's 40 under 40 and recognized as a rising star by Plastics News Magazine.
She is a board member at Independent Bank and the Grand Rapids Community Foundation (GRCF). She also serves on the board of trustees and is vice chair for the Grand Rapids Community Foundation. Keller is a member of Grand Angels Investment and is active in the Young Presidents Organization (YPO) and the Family Business Alliance (FBA). Christina resides in Ada, Michigan with her husband Andy and their two children Aspen and Jackson.