Breakout Sessions From Last Year
The Mid-Market Convention is designed to have experts leading discussions of the other experts in the room.  It is not a typical "speakers address an audience" environment.  In fact, there are no presentations and lectures. Everything is interactive.
Panels and workshops are configured differently to deliver ideas and tools with short and long-term application and impact.
Panels allow 1/3 of the time for panelists to present their ideas, 1/3 of the time for open discussion and debate across the room, and 1/3 of the time to create a shared vision to present to the world with specific actionable ideas to report.
Workshops are facilitated sessions in which CEOs and experts in the room help each other strengthen knowledge and skills. Knowledge and ideas are shared with the community via notes, slides, and takeaways.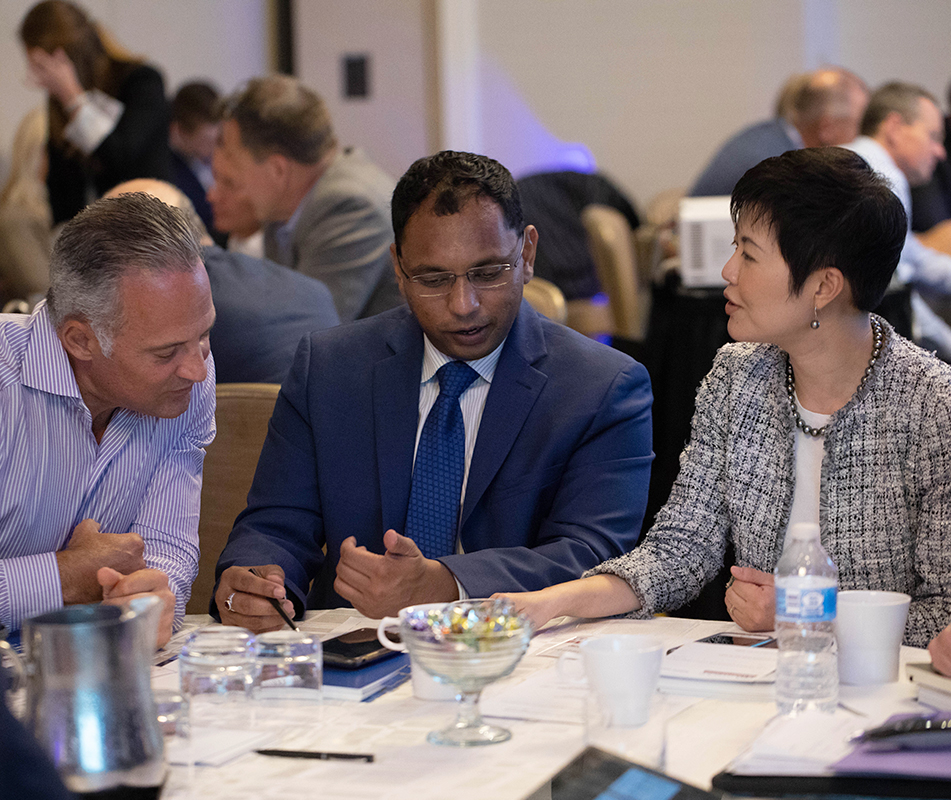 General Session: Convention Opening
Welcome & Interactive Convention Updates
Kenneth Beck, CEO and Founder, CEO Connection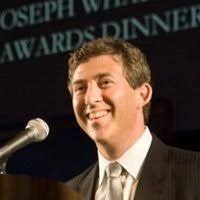 Kenny is the Chief Executive Officer of CEO Connection. A lifelong entrepreneur, he has launched and run several successful businesses throughout his career. In addition to running CEO Connection, he also operates Beck Enterprises as a conduit for other ventures, including Member Services, and RJ Real Estate.
As CEO of Beck Office Furniture he built the largest retail office furniture chain in New York before selling the enterprise in May 2004.  While at Wharton, Kenny was Co-Founder and CEO of the University of Pennsylvania Student Federal Credit Union, a nationally recognized full-service financial institution that still provides financial services and hands on learning experience to Penn students. As President of the Wharton Club of New York, he transformed the organization from an events-driven group to an active association with more than 250 volunteers serving over 30,000 alumni.
Kenny holds an undergraduate degree from Tufts University and an MBA from the Wharton School of Business. He currently serves on several boards, including UPSFCU and the Penn Club.
State of the Mid-Market
Discuss how and where things are going for the Mid-Market as a whole.
John Kerkorian, Strategic Planning Partner, Ballard Spahr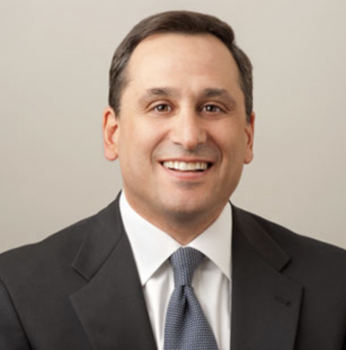 BACKGROUND & EXPERIENCE
John G. Kerkorian is the firm's Strategic Planning Partner, a member of the Executive Team of the firm's Management Committee, and the former Managing Partner of the Phoenix office. He has wide-ranging civil litigation experience, with emphasis on disputes involving contract breaches, business torts, commercial acquisitions and investments, real estate and mortgages, partnership matters, trade secret misappropriation, and business terminations. In addition, John regularly handles employment-related disputes involving restrictive covenants, harassment, and discrimination.
PROFESSIONAL HIGHLIGHTS
Professional Activities
State Bar of Arizona
State Bar of California
Community Activities
Greater Phoenix Leadership
Recognition & Accomplishments
The Best Lawyers in America, commercial litigation, 2012-2019
AV Preeminent Rating, Martindale-Hubbell
Named to Southwest Super Lawyers, 2014-2019
Donna Sciarappa, Regional Managing Partner of the Great Lakes Region, RSM US LLP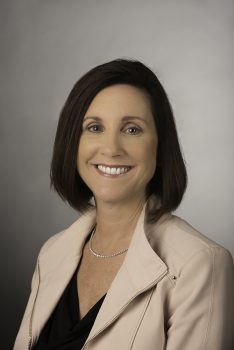 Donna is the Regional Managing Partner of the Great Lakes Region of RSM US LLP. With more than 25 years of assurance and business advisory experience, she specializes in serving middle-market companies in the health care and not-for-profit industries. Donna recently completed a four year term as a member of the RSM US LLP Board of Directors.
In the community, Donna devotes a significant amount of her time to the following activities: Cleveland Institute of Music, treasurer and finance committee chair; United Way of Cleveland, board of trustees; and U.S. Conference of Catholic Bishops, accounting practices committee member.
Donna is a member of The Committee of 200, (C200), an invitation-only membership organization of the world's most successful women business leaders. She is also a member of the 2010 Class of Leadership Cleveland and a past recipient of the Greater Cleveland YWCA's Women of Achievement Award and was named one of Cleveland's "40 Under 40" by Crain's Cleveland Business.
Professional affiliations and credentials
∙       Certified public accountant
∙       Ohio Society of Certified Public Accountants
∙       American Institute of Certified Public Accountants
∙       Healthcare Financial Management Association
Education
∙       Bachelor of Science, accounting, State University of New York at Brockport
Henry Childs, National Director, Minority Business Development Agency (MBDA)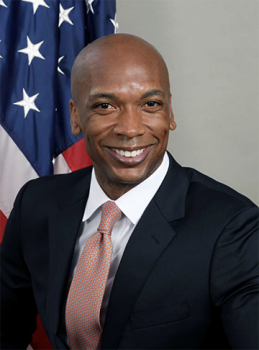 Mr. Henry Childs II was appointed as the National Director of the U.S. Department of Commerce's Minority Business Development Agency (MBDA), on September 4, 2018. Director Childs is focused on expanding MBDA's impact in global markets and leading minority-owned businesses through digital transformations. To support these goals, MBDA launched the Enterprising Women of Color Initiative, Opportunity Zone Summits, and for the first time ever, MBDA announced a Virtual Business Center grant competition. 
Prior to his appointment at MBDA, Director Childs served as the Economic Development Administration Senior Advisor and Director of Strategic Initiatives. He also served as the Policy Advisor to the White House Office of Public Liaison. In this role, Director Childs provided leadership for and coordinated the development of the policy agenda for urban America. 
Director Childs holds a Juris Doctorate and a graduate certificate in International and Comparative Law from Saint Louis University School of Law.
Dan Waldschmidt, Co-CEO, Edgy, Inc.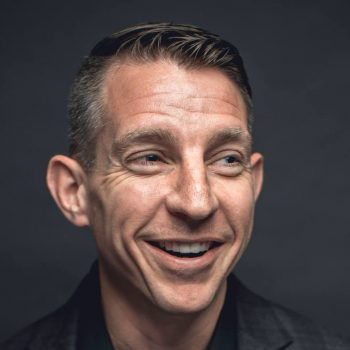 Dan Waldschmidt doesn't just talk about success. He's obsessed with it. As a champion ultra-runner and elite strategist to business leaders across the world, Dan pushes the limits of high performance in everything that he attempts. Whether it is helping a Fortune 100 business grow an emerging business unit by 1,000% year-over-year or showing a work-from-home entrepreneur how to drive radical progress with limited resources — Dan uses every ounce of his energy to build winners. 
He has fought depression, spearheaded his own multi-million dollar company turnaround, and writes the EDGY Conversations blog that over 30 million people around the world read. The Wall Street Journal praised his writing as one of the most influential sales and business blogs. His insights have been published in Business Insider, Forbes, Vanity Fair, CNBC and countless other news, radio, podcast, and TV outlets.
Currently, he is the co-founder and partner in EDGY Inc, a bespoke business strategy company based in Silicon Valley that delivers high-value, business growth services, connections to funding, and deal acceleration. 
Board Connection Reception
Don't miss a special opportunity to meet with corporate, corporate advisory, and not-for-profit boards looking for new members. Attend an exclusive Board Connection Reception to make new connections and explore opportunities.
The Board Connection Reception is your opportunity to fast track your road to a board position. Representatives from companies looking to find board members will be in attendance.
The Reception is available through CEO Connection's Board Connection Program.
Big Data: Know Your Customer; Accelerate Growth
How can you leverage data to gain a sustainable competitive advantage?
This session will explore:
Collecting data – the do's and don'ts

Analyzing data – how to uncover insights

Actioning data – how to make the data work for you
Frank Møllerop, CEO, Questback AS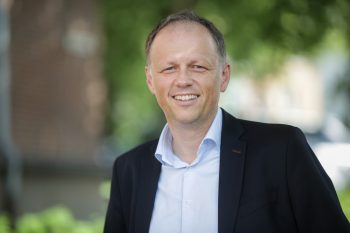 Frank Møllerop is a seasoned executive with a history of bringing innovation, intelligence and actionable insight to enterprises worldwide. With over 5,000 customers including one third of the Forbes Global 2000, Frank oversees Questback and its enterprise feedback management solutions, enabling companies to gather insight from employees and customers, act and bridge the gap between strategic planning and operational execution.
Joining Questback on the foundation of a distinguished career, Frank was previously an executive at SAS, the global leader in business analytics. Under his leadership, SAS received the prestigious "Great Place to Work" award; simultaneously, Frank was named "IT executive of the year" and received the Rosing Award. Previously at PricewaterhouseCoopers, Frank's expertise lies in analytics, business intelligence and innovative technology, transforming insight into business results.
Jeff Greenhouse, Vice President of Subscriber Growth, AMC Networks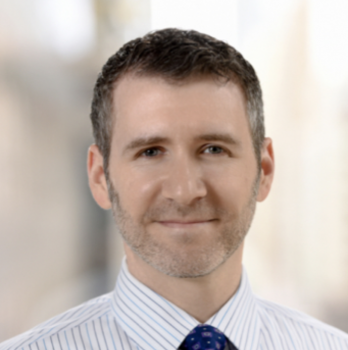 Jeff Greenhouse is the Vice President of Subscriber Growth at AMC Networks where he uses big data, advanced analytics and data-driven marketing techniques to grow audiences, optimize revenue and reduce costs. With his unique mix of skills and experience, Jeff bridges the worlds of business management, technology and marketing, bringing entrepreneurial energy into the corporate enterprise.
Jeff has been on the forefront of digital marketing and technology for the past 23 years as an early mover into trends such as eCommerce (in 1997), viral marketing (in 1999), gamification (in 2000), search (2003), analytics (2003) and social media (in 2004).
In 1995, Jeff founded Singularity, an acclaimed marketing and design agency. Singularity served brands such as Omaha Steaks, Kellogg's, Brandywine Realty Trust, Kensington Computer Products, Fiskars Brands, and U-Store-It (now CubeSmart), racking up 140 awards before being acquired by a larger media agency.
In 1999, he co-founded Glowbug, a pioneer in viral marketing and promotions that was acquired by About.com in 2000 after building up a base of 6.5 million members.
In 2010 he launched 201 Proof, a marketing consultancy focused on holistic marketing strategy, serving clients like Vino Volo, Viejas Casino Resort and the Specialty Food Association. He also spent two years as the Chief Marketing Officer of CEO Connection.
Prior to joining AMC Networks, Jeff held data analytics and media science positions at Scripps Networks and Discovery.
Jeff is the creator of the "Leading From Any Level" seminar and has been a guest speaker at Wharton, Saint Joseph's University, NYU and Arcadia University, and a writer for the Advertising Week blog, MarketingProfs and Philly Ad News
David Langdon, Senior Policy Advisor, U.S. Department of Commerce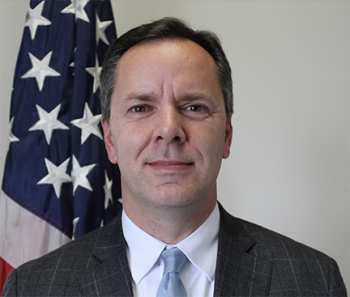 David is a senior policy advisor in the Office of the Secretary of the U.S. Department of Commerce.  He joined the Department of Commerce in February 2011 as a senior economist, and took on the added role as a senior policy advisor in October 2012.  Previously, he spent five years as a senior economist in the U.S. Department of Labor's Office of the Chief Economist and Office of the Assistant Secretary for Policy and seven years in the U.S. Bureau of Labor Statistics.  Mr. Langdon has served cabinet officials of both parties, with a portfolio covering labor market, statistical, economic development, and intellectual property policy.  He also has extensive experience conducting data analysis on topics across the fields of labor economics and macroeconomics.  His recent research has focused on apprenticeships, federal regulatory reform, the pipeline and steel industries, the manufacturing wage premium, the STEM labor market, and intellectual property-intensive industries.  Mr. Langdon received a B.A. with Honors in Economics from the University of North Carolina at Chapel Hill and a M.A. in Applied Economics from Johns Hopkins University.  He also was the recipient of a Fulbright grant, through which he conducted research and completed graduate studies at the Universidad de Sevilla, Spain.
Brian Suk, Solutions Architect, Google Cloud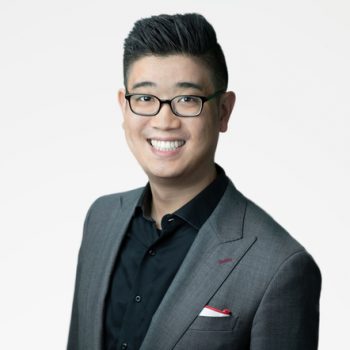 Brian Suk is a Solutions Architect for Google Cloud, and previously was a Big Data Specialist. Prior to Google, he was a Data and Analytics Solutions Engineer at SAP, and a Solutions Engineer at Informatica. With a focus on data engineering, he has helped a diverse customer base overcome their toughest data challenges for over a decade, and is now passionate about applying the best of Google's data engineering tools to build impactful solutions. Brian holds a bachelor's degree in computer science from the Johns Hopkins University.
Social Impact: Enlightened Self-Interests to Drive Growth
This session will explore:
The CEOC Wharton Social Impact (CSI) student consulting program that helps mid-market companies incorporate social impact programs into their corporate strategy.

CEOC Growth Fund Program for employee retention and engagement.

Combining innovation and scale in your CSI program.

Integrating social impact into your business strategy.

Measuring the impact of CSI activities.

How effective CSI strategies affect your brand.

How to engage employees in a CSI strategy.
Scott Jackson, President and CEO, Global Impact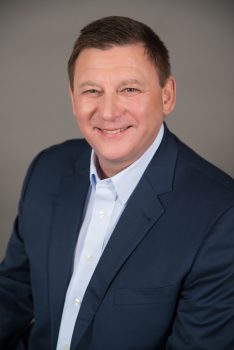 Scott Jackson is the President and Chief Executive Officer of Global Impact. Global Impact's mission is to grow global philanthropy and build partnerships and resources for the world's most vulnerable people. It has raised almost $2 billion since inception. A global development, fundraising and marketing veteran, Jackson has held leadership positions in the public, private and nonprofit sectors, including the global health and development nonprofits PATH and World Vision. He has worked in more than 60 countries. Jackson has worked at all levels of the public, private and nonprofit sectors.
Jackson was a founding nonprofit member of The ONE Campaign to "make poverty history" and has worked on initiatives with Bono and the Bill and Melinda Gates Foundation. He is a member of several national boards and advisory councils, including Global Justice Center, International Center for Research on Women, National Development Committee of the U.S. Fund for UNICEF, the CORE Group and Global Washington. He currently works closely with the leadership of more than 100 nonprofits around the world, such as Save the Children, CARE and Heifer International. 
He is the author of "Take Me with You," released in March 2017, a moving personal story written to inspire people to take action and find the "charity within" — Jackson's personal philosophy of making a choice to live in a way that improves life for others. He was recognized by the Center for Nonprofit Advancement as a 2016 winner of the Gelman, Rosenberg and Freedman EXCEL Award by the Center for Nonprofit Advancement, which recognizes CEO leadership achievement in the areas of innovation, motivation, community building, ethical integrity and strategic leadership.
Before taking leadership roles in the global development humanitarian sector, Jackson founded TRADEC (Trade and Development Consortium), one of the first marketing and communications firms in North America to specialize in international trade and development, which later became part of APCO, a worldwide communications firm. During his early career, Jackson served in leadership positions to a U.S. congressman, and has held a number of roles in national politics. He has appeared in The New York Times, The Washington Post, The Huffington Post and the Chronicle of Philanthropy.
Jackson received a Master of Business Administration from the University of Edinburgh School of International Business. He also holds an honorary doctorate of humane letters from the University of Puget Sound, where he received a Bachelor of Arts in history. His roots are in Seattle and he currently lives in Washington, D.C.
Sheryll Kuhlman, Managing Director, Wharton Social Impact Initiative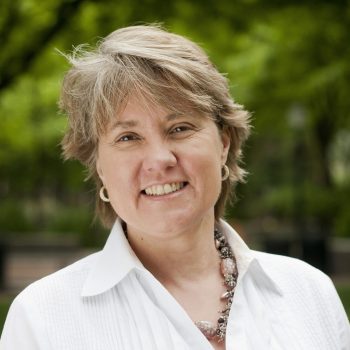 As Managing Director of WSII (and the first full time employee), Sherryl is thrilled with the growth of WSII and social impact interest of students and alumni. Sherryl worked over 10 years at Big Brothers Big Sisters, where she led work in fundraising, marketing, partnership development, and impact assessment. Previously, she was a faculty member at Franklin and Marshall College in Lancaster, where she taught classes in ethics (business ethics, medical ethics, social and political philosophy) and aesthetics. Sherryl has a Ph.D. in Philosophy from the University of Illinois At Chicago and an M.B.A. from the Wharton School of the University of Pennsylvania. She serves on the Board of Investors Circle and the advisory board of the Mentoring Partnership and Resource Center. She is also on the advisory board of the Sixers Innovation Lab and the Sixers Youth Foundation. Despite being an introvert, she enjoys being a co-host for "Dollars and Change" on the Wharton Business Channel on SiriusXM132.
Andrea Bastiani-Archibald, Chief Girl & Family Engagement Officer, Girl Scouts of the USA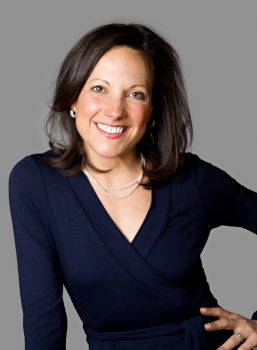 Andrea Bastiani Archibald, Ph.D., is the Chief Girl & Family Engagement Officer at Girl Scouts of the USA (GSUSA), where she develops and supports the implementation of national strategic initiatives to effectively serve girls and their families.  In this capacity, she also manages the Girl Scout Research Institute contributing to both original research and program evaluation and to the Girl Scout Public Policy and Advocacy Office in Washington, D.C., which works to support girls' issues through national legislation.  Additionally, she is responsible for overseeing GSUSA's cultural assets collection/archive in support of preserving and leveraging its history in service of continuing to grow the movement to empower girls. 
A development psychologist, much of Dr. Bastiani Archibald's research has focused on the transition from childhood to adolescence for girls.  Additionally, she has created health programs for adolescent girls and boys in the New York metro area. Her research and programs have been published in numerous academic volumes and peer-reviewed journals in the fields of child and adolescent development, including The Journal of Research on Adolescence and the International Journal of Eating Disorders.  She has also authored several national program pieces and training materials for the Girl Scouts of the USA. Dr. Bastiani Archibald has extensive speaking on television, radio, and in person, nationally and locally. She speaks as an authority on child and adolescent development, parenting, and girls' and women's leadership.
Dr. Bastiani Archibald received her doctoral and post-doctoral training at the National Center for Children and Families, Columbia University, where she led The Girls' Health and Development Project, a 4-year longitudinal study of the transition to adolescence for girls.  During this time, she was also recipient of Mellon Fellowship at the Western Psychiatric Institute and Clinic/University of Pittsburgh Medical Center, where she engaged in research and program development for girls and women with eating disorders. Prior to joining GSUSA, Dr. Bastiani Archibald was the Assistant Professor of Psychology at Concordia College.
Dr. Bastiani Archibald lives in Westchester County, New York, with her husband and two teenage sons.  An active leader in her community, she has served on the board of directors for The Counseling Center Bronxville, as Vice President of the Chapel School Parent Teacher Organization, an executive board member of the Junior League of Pelham, and as Chairwoman and member of the board of directors for the Pelham Art Center and their Strategic Planning initiatives.
Anthony DeCandido, Partner, RSM US LLP
Anthony is a Partner at RSM US LLP with over thirteen years of experience at the firm. He serves as the Connecticut Financial Services Leader and his client responsibilities includes private equity funds, including those with multiple co-investment vehicle arrangements, hedge funds, fund-of-funds, real estate investment companies, and asset lending businesses.
In January 2018, Anthony was selected as a senior analyst in RSM's cutting edge Industry Eminence Program, which positions its senior analysts to understand, forecast and communicate economic, business and technology trends shaping the industries RSM serves. These senior analysts advise clients on conditions impacting middle market leaders. Anthony's focus is on the financial services industry.
Healthcare: Recruit, Retain and Protect Your People
How can we keep our people healthy without breaking the bank?
This session will explore:
A mid-market bundling program to create a more cost-effective health insurance program

The ACA and mid-market companies' benefit strategies

Creative alternatives and options

Preventative care initiatives

Wellness programs/Promoting work-life balance

Progress report from the CEOC Health Care Committee
Doug Robinson, Chairperson of the CEOC Healthcare Committee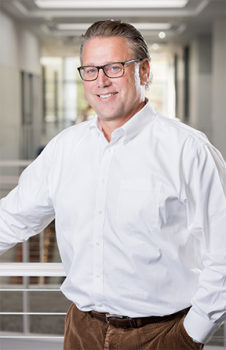 Doug Robinson, Chairperson of the CEO Connection Healthcare Committee, is a results oriented executive driven by strong financial and operational experience.  He has a proven track record in large, mid-size and small organizations, public and private, with progressive responsibility building organizations.  He has successfully built senior management teams and reshaped Board of Director groups that drive shareholder value.  Mr. Robinson has held executive level positions with organizations such as United Health Group, PricewaterhouseCoopers, Deloitte Consulting, WorkWell Systems and LifeVantage Corporation.  Further, he has served in various advisory capacities with many large corporations as well as Director positions with various Boards.  Mr. Robinson received a B.A. in Marketing, Public Relations and Speech Communications from Gonzaga University where he continues to guest lecture on health care economics to its graduate and undergraduate schools.  Mr. Robinson has been married to his wife Mary for 18 years, and together they are the parents of a blended family of six adult children who are scattered throughout the United States.  They now have five grandchildren.
Todd Walrath, CEO of HomeCare.com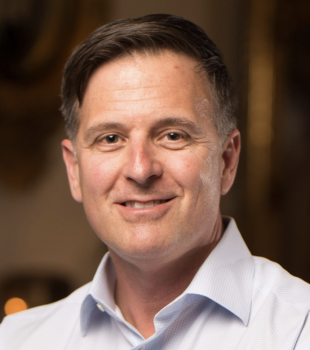 2014-Present, Todd is the founder and CEO of HomeCare.com (McLean, VA), the largest online marketplace designed for Caregivers. The HomeCare.com platform allows families and health care providers to interview and hire experienced, credentialed caregivers.  
From 2008-2014, Todd was the CEO of SeniorLiving.Net, a platform which provided family referrals to more than 10,000 assisted living communities in the US.   In 2013, RealPage Inc. (Nasdaq: RP) acquired SeniorLiving.Net, the business Todd founded in 2008.  
From 2003-2008, Todd was the co-founder and CEO of LEADS.com, a search engine marketing company focused on providing internet marketing services to small businesses.  This company was acquired by Web.com and went public on the NASDAQ in 2006, raising more than $70m. In the combined company Todd was President of the Search Engine Marketing and Lead Generation businesses.
From 2001-2003, Todd was the Group Vice-President of AOL Local, which included MapQuest, Digital City and all of AOL's Local Search businesses including AOL Autos, Real Estate, Employment, Small Business and AOL Yellow Pages.
From 1996-2001, Todd was the Chief Operating Officer of weather.com at The Weather Channel.  Todd was on the initial team that built the site in 1996, and helped developed that property into a Top 10 destination in terms of traffic and visitors.
Todd received his MBA from Fuqua School of Business at Duke University and a BS in Business Administration from Bucknell University.
Jim Mead, CEO, PinnacleCare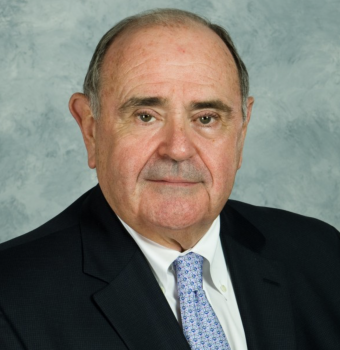 James M. Mead is the CEO of PinnacleCare, after having served for two years on the Board of Directors for the Baltimore-based health advisory service and 20-plus years as the President and CEO of Capital BlueCross (Harrisburg, PA), where he served as the organization's Vice Chairman. From 1988 to 2004, Mr. Mead served on the board of directors of the national BlueCross BlueShield Association, sitting on many national committees and chairing its Plan Performance and Financial Standards Committee. Mr. Mead continues to serve on the boards of directors of several health care companies and is a former Member of the Board of the Federal Reserve Bank of Philadelphia serving as its Chairman from 1994 to 1996. 
Additionally, Mr. Mead is the Managing Director of JM Mead, LLC, established in 2004 to provide advisory services in health economics and healthcare financing to private equity firms, investment banking firms and emerging companies. He is a Venture Partner with Radius Ventures, LLC (New York, NY), a private equity firm focused on leading-edge health services and life sciences firms.
Chris Fuller, President, TransCard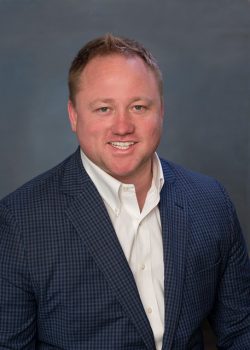 Chris Fuller serves as President of TransCard, an integrated global technology and payments company providing an omni-channel pay-in/pay-out payments platform. The company believes in simplifying the movement of money and information using secure, smart technology, making it easier for customers to do business, how and when they need it. Fuller's role is developing and securing new technology and corporate partners to further expand and utilize the payments platform. In addition, he works to assist large corporate clients to lower cost, improve operational efficiency and take a strategic and disciplined approach to payments. In the past two years, Fuller has co-founded two new businesses: Prysym, a global payment technologies company for the European market providing a global in/out API payments platform; and Tralia Health and Tralia Health Shares, with alternative health insurance offerings for small businesses and individuals. He was formerly with US Xpress, a leading transportation and logistics company in the United States, as Vice President and General Manager for their Northeast region. Fuller is originally from Chattanooga, TN, and is active in the community, including children's causes and community development.
Risk Management & Cyber Security:
What You Don't Know Can Kill You
How can companies anticipate and mitigate the inherent risks of doing business? How can you best mitigate losses in the event of an attack?
This session will explore:
Regulatory risks

Financial risks

Social risks

Country risks

The ever-evolving hacker environment

Core principles of cyber security

Specific actions you can take to mitigate risk
Phil Yannella, Partner, Ballard Spahr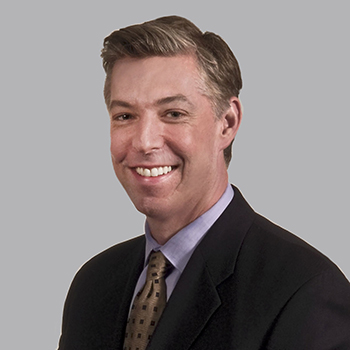 As Practice Leader of Ballard Spahr's Privacy and Data Security Group, and Practice Leader of the firm's E-Discovery and Data Management Group, Philip N. Yannella provides clients with 360-degree advice on the transfer, storage, and use of digital information.
Phil regularly advises clients on the Stored Communications Act (SCA), Computer Fraud and Abuse Act (CFAA), EU-US Privacy Shield, General Data Protection Regulation (GDPR), Defense of Trade Secrets Act, PCI-DSS, Telephone Consumer Protection Act (TCPA), New York Department of Financial Services Cybersecurity Regulations, ISO 27001 compliance, HIPAA Security Rules, and FTC enforcement activity, as well as eDiscovery issues—leveraging his experience serving as National Discovery Counsel for more than two dozen companies in nationwide litigation. He harnesses his deep knowledge of privacy, data security, and information governance laws to help multinational companies develop global information governance programs to comply with overlapping, and sometimes conflicting, laws. Phil serves on the advisory board for the ACC Foundation's Cybersecurity Survey, the largest survey of in-house counsel on cybersecurity issues.
Phil has extensive experience in complex litigation and investigations involving digital evidence, particularly data breaches, class actions, and theft of trade secrets. He guides clients through data breaches, including identifying exposure, facilitating public notice under state and federal laws, coordinating forensic examinations, negotiating report resolution, and managing resolution. He frequently works with experts to investigate the usage, availability, and reliability of structured datasets in the context of class certification, damages models, proportionality, and spoliation motions.
Phil is a frequent commentator, presenter and author on legal issues related to data privacy, cybersecurity, eDiscovery and information governance. He received a 2017 Readers' Choice award from JD Supra for his writing on cybersecurity issues. He is the author of Pennsylvania eDiscovery (ALM Media).
Henry Young, Senior Technology Policy Advisor, Office of the Secretary - U.S. Department of Commerce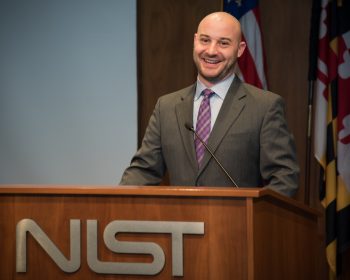 Henry Young is a Senior Technology Policy Advisor in the Office of the Secretary at the United States Department of Commerce.    Prior to joining the Office of the Secretary, Henry worked at the National Institute of Standards and Technology (NIST).  Home to five Nobel Prizes, NIST focuses on, among other things, standards development, artificial intelligence, quantum information science, and cybersecurity, where NIST has programs on nearly every cybersecurity topic ranging from cryptography to risk management to cybersecurity workforce.  
Henry's policy portfolio includes, among other issues, cybersecurity risk management (including IoT), lawful access to encrypted data, fifth-generation communications, and cybersecurity workforce.  In his role, Henry collaborates with partners in the U.S. Federal Government as well as foreign governments and the private sector, to develop policies to address challenges in these areas and improve the security and privacy of information through law, policy, and the use of NIST's standards, guidelines, and tools.
Prior to joining the Department of Commerce and NIST, Henry worked in the Department of Commerce's Office of the General Counsel and at the Brookings Institution.  Henry holds a B.A. in political science and sociology from Tulane University and a J.D., magna cum laude, from the University of Illinois College of Law.
Tauseef Ghazi, National Leader for Cyber Governance & Compliance, RSM US LLP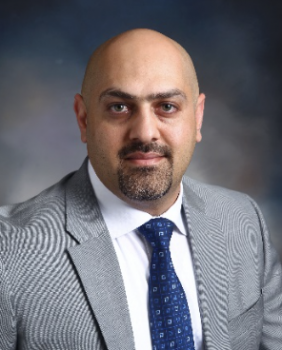 Ghazi currently serves as a principal in RSM's security, privacy, and risk practice. He is a technical lead with more than 15 years of infrastructure security, system implementation and application security review experience. He has served as the lead director with responsibility for planning, budgeting, execution and delivery of information technology (IT) security assessments, cyber maturity evaluations, process control assessments, data privacy, business continuity, disaster recovery, IT governance, IT performance, IT risk assessment, infrastructure risk assessments, penetration testing and diagnostics.
In addition, Ghazi serves as the national leader for critical infrastructure protection security at RSM. Ghazi also has extensive experience in leading and delivering security assessments and serves as the lead engagement director on both strategic and tactical security engagements for RSM's Central Region. Ghazi's current focus and past clients include leading entities in the power and utility, oil and gas, and financial industries.
Representative experience
Leads board, executive and audit committee-level discussions around complex security issues and challenges to educate stakeholders on the business risks organizations face, and provides remediation roadmaps that align with the business and IT strategies

Leads large security program implementations both for corporate and operational systems to minimize security risks and maintain compliance to industry-approved frameworks, e.g., FFIEC, NERC CIP, NIST, ISO, ISA, SANs 20 Critical Controls, ES-C2M2

Led various cyber maturity assessment, including peer comparison with the energy industry to develop long-term sustainable security strategy tailored to clients' business and operational needs

Designed and implemented comprehensive Industrial Control System Security Programs at various companies, including security of drilling platforms, drill ships, pipelines, power plants, refineries etc. (The implementations focused on governance, framework, comprehensive security process re-engineering, IT and security controls design and implementation.)

Led network architecture assessments for numerous process control centers covering better security design practices, segmentation and configurations, which enabled critical data to be accessed and maintained securely (The assessments also included vulnerability identification and exploitation simulating real attacks on critical infrastructure and process control network.)

Led CIP readiness assessments and reviews to determine appropriateness of the approach, progress and posture of the project in place to address government regulations (He provided key insight on several projects focused specifically on interpretation of regulations and impact of the requirements.)

Developed the methodology to conduct vulnerability assessments in real-time operational environments (SCADA, DCS, EMS, etc.) while maintaining and managing the risks attributed to vulnerability analysis and minimizing impact to such environments while identifying critical security risks

Led teams that have performed internal, external, wireless and application penetration testing for a number of clients (In this role, he has assisted in identifying the business risk of exploitable security vulnerabilities in order to better relate their impact to his clients and to assist them in appropriately mitigating the risks in the future.)

Implemented and assessed the baseline security configuration management, network vulnerability analysis, security policy design and enforcement, firewall deployment, access list configurations, VPN deployment, monitoring of network infrastructure, patches management tools and virtualization

Designed disaster recovery and business continuity solutions for information systems at various companies based on risk assessment of their environment; conducted business impact analysis and gap assessments to determine IT processes align with business objectives

Managed security reviews that encompassed router and firewall configuration reviews, access-list assessments, switch configurations and VLAN setups, Active Directory setup, GPO evaluations, server (Windows/Linux/UNIX) configuration reviews, and general network design and architecture (managed the policies and procedure surrounding the above stated controls)
Professional affiliations and credentials
"The Power of Reliability," 2012—Author

"Increasing Importance of Security for Smart Grid,"

PowerGrid Magazine

, 2011—Author

Institute of Internal Auditors, "Virtualization Security," 2011—Speaker

University of Texas, "Infrastructure Security," 2010—Speaker

University of Texas, "Virtualization Security," 2009—Speaker

American Petroleum Institute (API) Annual Security Conference, "Visualization Security," 2008—Speaker

International Information Integrity Institute (I-4) Forum—Speaker

University of Texas, "Emerging Technologies," 2008—Speaker

Texas A&M University, "System Security," 2008—Speaker
Education
Bachelor of Science, finance, University of Houston
Brett Yeager, Managing Director, Digital Investigations & Cyber Defense Nardello & Co., LLC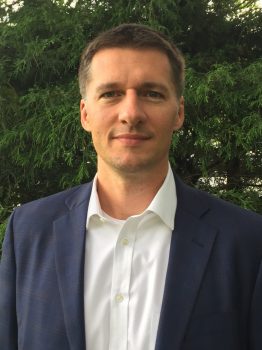 Brett Yeager is an accomplished cybersecurity professional with over 20 years of law enforcement and industry experience. As the Managing Director of Nardello & Co.'s Digital Investigations and Cyber Defense practice, Brett utilizes his cyber expertise to help clients investigate and recover from major cyber incidents, insider attacks, and fraud events. He also develops custom strategies and programs designed to help clients proactively defend against advanced cyber threats. Brett is based in the New York office. 
Prior to joining Nardello & Co., Brett was a Supervisory Special Agent and overall Cyber Program Coordinator for the FBI Newark Field Office's Cyber Task Force (CTF), one of the largest CTFs in the FBI. He led a team of Special Agents, Computer Scientists, intelligence personnel, and other federal and local law enforcement partners to combat complex cybercrimes, insider threats, and national security cyber threats. In addition, Brett previously served as a Supervisory Special Agent at FBI Headquarters in the Cyber Division, where he was a national program manager for large-scale national security cyber intrusion investigations while coordinating closely with other members of the US Intelligence Community. Brett is certified as an FBI cyber investigator, and extensively applied digital forensics and cyber investigative techniques to his cases. He frequently provided cybercrime and threat presentations to corporations, boards of directors, other government agencies, and universities. 
Prior to the FBI, Brett was an Engineering Manager for a company which designed and manufactured electro-mechanical systems for use in harsh, industrial environments. While working for a defense contractor, he also designed, integrated, and tested electronic subsystems for military vehicle weapon stations. Brett served six years in the Army National Guard. 
Brett holds a BS in electrical engineering from the University of Pittsburgh at Johnstown and holds numerous industry cyber certifications. 
Talent Management:
Recruit, Educate, and Retain the Best People
How can we best acquire, develop, and keep talent?
The session will explore:
What it takes to be a "best place to work"

What it takes to be a "best place to work for millennials"

Creative channels to find talent

Developing stars

Motivating talent

Progress report from the CEOC Talent Management Committee Projects
Joe Hart, President and CEO, Dale Carnegie Training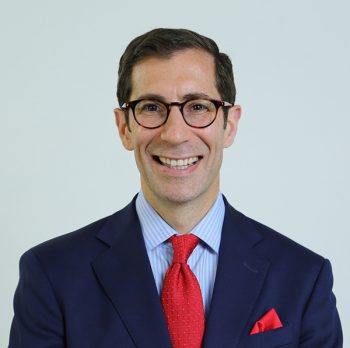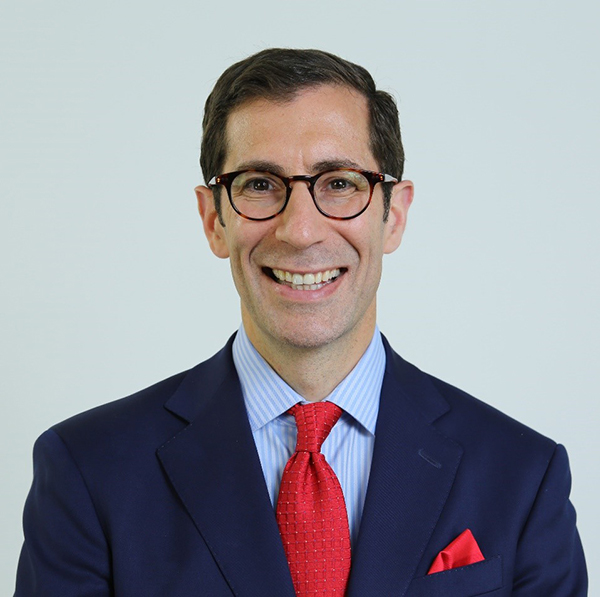 Joe Hart is the President and CEO of Dale Carnegie Training, an organization whose founder pioneered the human performance movement over 100 years ago and has continued to succeed and grow worldwide, through constant research and innovation building on its founding principles.  
Dale Carnegie Training has more than 3,000 trainers and consultants, operating in 300 offices in over 90 countries impacting organizations, teams and individuals.  Dale Carnegie Training's client list includes more than 400 of the Fortune Global 500, tens of thousands of small to mid-sized organizations and over 8 million individuals across the globe.   
In addition to being a Dale Carnegie graduate, Hart worked closely with the company as a strategic partner for nearly 10 years before taking the reins as President and CEO in 2015.  He attributes much of his success in business to the Dale Carnegie training he had early in his career.  
A visionary, risk-taking leader, Hart helped build two technology-based companies, including an e-learning business called info Ally.  In 2005, Joe sold that company and became the President of a new company called Asset Health. Asset Health is a privately-held and fast-growing technology / health promotion and training company that serves numerous Fortune 1,000 companies, internationally recognized health systems, and other major businesses. 
Hart holds a Bachelor's degree in political science from University of Michigan and a law degree from Wayne State University Law School.
Jeff Kiesel, CEO of Restaurant Technologies, Inc., Chairperson of the CEOC Talent Management Committee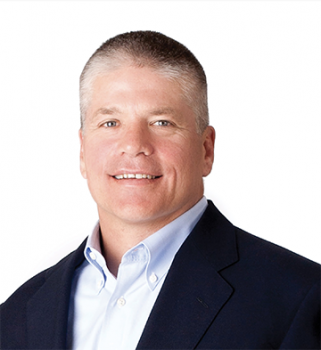 With more than 25 years of senior leadership experience, Jeff Kiesel is both the head and heart of Restaurant Technologies. He led the company to expand into a national service provider, established a new products team which has successfully launched a series of value added services, and continues to lead the evolution of an innovative and highly engaged team of over 900. Jeff joined in 2005 as CEO and stands by the set of values we call the 5 C's: customer, character, commitment, courage, and community. These values ensure that we put our customers and our community, first – never being afraid to reach out to help, lead by example, and always put our best foot forward. As part of this commitment, Jeff drives the Restaurant Technologies Cares program and is Chairman of the RT Educational Foundation. He also serves as the chairperson of the CEO Connection Talent Management Committee, serves on the Nixon Medical Board of Directors, and the SALO Advisory Board. Jeff held previous positions as CEO, president and senior vice president in both large and small companies across multiple industries, including 18 years with GE and GE Capital, and C-level positions with G&K Services and VIZTA3D Inc. Jeff earned a bachelor's degree in economics from Williams College, Williamstown, MA, and an MBA from the Krannert School of Management, Purdue University. Family and fitness are passions for Jeff, including joining the Restaurant Technologies Team competing in Tough Mudder events.
Fred Hencke, Senior Vice President, The Segal Group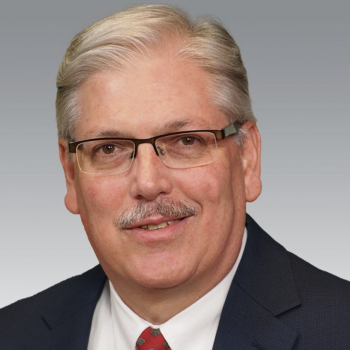 Fred is responsible for enhancing client relationships, designing approaches and solutions to address client needs, and helping them achieve their short and long term objectives. Experience
Fred has more than 35 years of experience in Executive leadership and coaching, Management and HR consulting, global business process outsourcing and shared services (HR, Benefits, Payroll, F&A, Procurement, and IT), program management, and large scale systems implementation.
His approach to Executive coaching includes the following:
Being an unbiased and objective sounding board
Leveraging strengths through self-awareness
Relationship and trust building
Accepting and effectively using feedback
Enhancing leadership and management styles
Strengthening emotional intelligence
Improving stakeholder alignment and communications
He has many accomplishments, including architecting more than 200 large outsourcing and shared services solutions, managing the integration and synergies for three large M&A's, designing and deploying several cloud based solutions, implementing a ground breaking process manufacturing scheduling system based on complex algorithms, analytics and artificial intelligence, and transforming HR for five global organizations.
Before joining The Segal Group, he was a VP for four prominent HR Consulting, Business Process Outsourcing and Management Consulting firms, a Managing Director of ERP Services and Emerging Technologies for a professional services company, a Business Transformation Program Manager for a steel manufacturing company, and a Product Development Manager for a commercial software company.
Ross Cohen, CEAO, Blue Star Families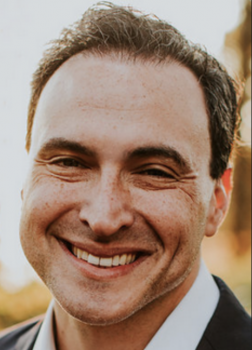 Ross Cohen is the Chief External Affairs Officer with Blue Star Families. After college at Brown University, his first jobs were in journalism, working as an editorial assistant at The International Herald Tribune and as the English-language editor at the UB Post in Ulaanbaatar, Mongolia. Following 9/11, he enlisted into the U.S. Army an infantry paratrooper, serving one deployment in Afghanistan.

Since graduating with a Master's in Public Affairs from Princeton's Woodrow Wilson School, Ross has worked on Presidential, Congressional, state, and local campaigns. He has served in multiple positions empowering veterans and military families, including several years in executive director roles with the U.S. Chamber of Commerce Foundation and JPMorgan Chase. He has been designated a Point of Light by the Points of Light Institute. Ross and his wife live in Washington, D.C.
Innovation Connections:
Find & Integrate M&A Opportunities
How to source, evaluate, fund and integrate acquisitions
The session will explore:
Major challenges to M&A success

Agents for success

Identifying and assessing opportunities

Access to Capital

OnBoarding the acquisitions

Preventing culture clashes

Ensuring alignment

Progress report from the CEOC Innovation Connection Network
Adam Breslawsky, Managing Partner, Oberon Securities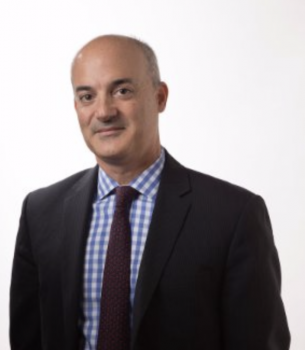 Adam is a Managing Partner and member of Oberon's management committee, bringing more than 20 years of executive and leadership experience to the firm. With nearly 25 years in investment banking, Adam has successfully led the execution of middle-market M&A, restructuring, and debt and equity financing transactions across a myriad of industry sectors including business services, consumer products, retail, general industrials, telecommunications, and technology.
Prior to joining Oberon in 2002, Adam was a senior investment banker at JP Morgan, where he executed numerous M&A and financing transactions primarily in the Telecom, Media & Technology Group. Prior to JP Morgan, Adam worked at Merrill Lynch in the Mergers & Acquisitions and Leveraged Finance Groups where he executed over $2 billion in transactions across a number of industry sectors including consumer products, healthcare, and technology. Adam earned his M.B.A. from the Wharton School at the University of Pennsylvania and his B.A. from Union College.
Ollen Douglass, Managing Director, Motley Fool Ventures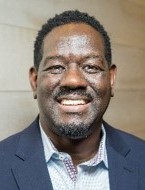 Ollen is the founding Managing Director of Motley Fool Ventures, an $150 million early stage, technology-focused venture capital fund.  Prior to that, he was CFO of The Motley Fool, Holdings, Inc. for 14 years.  As CFO, Ollen was responsible for the overall financial health of "The Fool", and helped guide the company through periods of major growth, contraction and market volatility.  Ollen's oversight duties included Finance and Accounting, as well as periods overseeing Legal, Benefits, Sales, Business Development, Real Estate, Business Intelligence, International, and Asset Management.
Ollen serves on the board of Eyrus, InHerSight and Young Artists of America (Treasurer). He is a recipient of the Washington Business Journal's Minority Business Leader Award, has been twice nominated for Greater Washington CFO of the Year, and has been recognized inside the Motley Fool with the Founders' award and Favorite Fool award.  Ollen also provide mentorship through the Conscious Ventures Lab and The Global Good Fund.
His experience spans public, private and government agencies. Ollen was an auditor for KPMG, where ehe focused on financial and health care companies.  He is a CPA (inactive) and received his bachelor's degree in accounting from the University of Baltimore.  He lives in the D.C. area with his wife and three sons.
Jill Stelfox, Co-CEO, Edgy, Inc.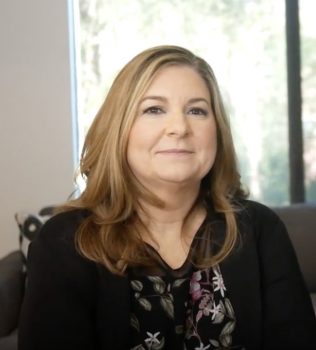 Jill Stelfox knows what it takes to win at the highest levels of business.
She's driven to lead teams that make an impact on the world. Whether it's creating a new category of wireless technology to protect teachers in schools or driving international expansion for one of the world's largest consulting companies, she refuses to accept mediocrity.
Jill has a knack for looking at a business and being able to match their product with a market and create value, both in terms of revenue and shareholder growth.
She's raised over $50 million for her own start-ups, and returned over $1 billion to investors by selling her companies.
In addition to her role as co-CEO of EDGY, Jill is the founder of Graffiti Sports, which bridges the gap between sports and entertainment by powering and taking in-arena music, entertainment and video content to another level.
Graffiti Sports creates content, events, and partnerships with teams and athletes off the field. Clients include the Minnesota Vikings, Ice Cube, Eminem/StockX, Kendrick Lamar, Kevin Durant, Clayton Kershaw, Oscar De La Hoya, Kobe Bryant, Jimmy Kimmel, Mark Cuban and more.
Prior to this, Jill literally changed the game of football stats as as Vice-President and General Manager of Location Solutions at Zebra Technologies. In this role, she created the sports vertical that delivered player-tracking technology to capture the speed and acceleration of every player on every inch of the field. This technology has transformed the way that fans, teams and networks analyze and interact with the game.
A serial entrepreneur, Jill has lived – and overcome – all the struggles that growing businesses face.
In her role at EDGY, she lives those struggles along with our clients today and takes the responsibility of helping to them grow seriously, doing all the things necessary to make a difference.
Evan Eneman, CEO, ELLO, LLC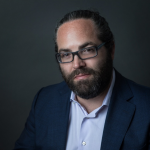 Evan is the co-founder and CEO of ELLO and the CEO of the MGO | ELLO Alliance, a
partnership of professional services firms providing investment banking, financial advisory,
market research, tax, assurance, consulting, real estate advisory, wealth advisory, staffing and
outsourcing services to hundreds of clients in the cannabis industry. A serial entrepreneur,
advisor and investor, Evan is also the founder and Managing Partner of Sands Lane Capital, a
purpose-driven venture capital firm focusing on opportunities in the cannabis and hemp
industries, and the founder and CEO of Fiorello, a cannabis branding and marketing agency.
Prior to Sands Lane Capital, ELLO and Fiorello, Evan was the co-founder and Managing
Partner of Casa Verde Capital.

Prior to his work in the cannabis industry, Eneman served as a director at PwC for 12 years
between New York and Los Angeles, advising clients on assurance, operations, strategy, cyber-
security and privacy, working with marquee brands and leading Fortune 100 companies. Evan's
early career was diverse with leadership roles in an array of categories, including music,
entertainment, and hospitality, where he developed and oversaw operations and production
processes for boutique creative firms in New York and Los Angeles.

Education
Bachelor of Science: Finance, Operations & Information Management, and Marketing from
Wharton School of Business at the University of Pennsylvania

Tax Policy: Here We Go Again
How do the current tax policy changes affect the way you do business?
This session will explore:
The best ways to minimize taxes

The best ways to manage your corporate balance sheets, P&L statements, and cash flows domestically and across borders

Legal responsibilities and liabilities… including personal

What to do, what not to do, when to do it, and when not to do it
Saba Ashraf, Partner, Ballard Spahr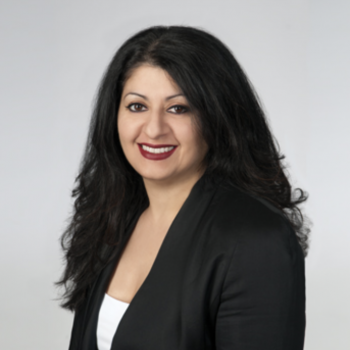 Saba Ashraf is a Practice Leader of Ballard Spahr's Tax Group. She advises clients worldwide on corporate and partnership taxation matters. Saba has managed the tax aspects of a wide range of complex business transactions, including coordination with internal and external non-tax counsel and financial advisers. She handles the tax-related issues involved in domestic and international mergers, acquisitions, and spin-offs; recapitalizations; leveraged buyouts; going private transactions; joint ventures; fund formations; private equity investments; debt restructurings and loan workouts; securitizations; and the tax aspects of REITs and investments in real estate. Saba has particular experience in structuring various business relationships that are subject to the federal partnership tax rules, including with respect to complex partnership allocations, basis, losses, and other issues. She also has experience dealing with the IRS and state tax agencies during state and federal audits.
Saba has represented major financial services institutions and investment concerns, global manufacturing firms, and Fortune 500 companies, and she has managed the tax issues on 10-figure deals, both in the United States and abroad. She has also served as an additional resource to other law firms and accounting firms.
Representative Matters
Represented one of the primary distributors of petroleum in the U.S. in a $450 million carve-out divestiture involving dispositions of entities as well as pipeline assets

Represented the acquiring company in a series of taxable and tax-free roll-up transactions of several corporate and pass-through entities to create a combined enterprise providing a suite of products and services to physicians, hospitals, and insurers relating to genomic testing

Advise an employee-owned private equity firm whose mission is to maximize employee shareholder value in the tax structuring of acquisitions of portfolio investments, which structuring seeks to maximize purchase price paid by taking into account tax benefits yielded by unique employee ownership structure

Represented the key management team members of one of the largest contract security service companies in the U.S. in the tax-free rollover of profits and capital interests of such members in a business combination resulting in the largest security company in North America

Advise a Fortune 500 energy company with an Up-C structure as to tax matters relating to the creation of two new classes of common stock pursuant to a recapitalization, followed immediately by a public offering of the stock

Advise as to the structuring and drafting of profits interests for partnerships of all sizes and levels of sophistication

Represented an equipment finance company regarding the U.S. federal income tax aspects of the cross-border securitization of lease receivables

Advised on tax aspects relating to the formation and operation of a private equity fund, attracting U.S. and non-U.S. investors, formed to target investments in the Southeast

Represented a real estate developer in negotiating tax and business aspects of a joint venture agreement with respect to a major development project

Represented a Canadian gold mining company with significant U.S. shareholders in a three-way business combination, in a deal valued at more than $8 billion

Advised a national home builder on offerings of Tangible Equity Units, Senior Notes, Common Stock, and Mandatorily Convertible Notes

Represented an investor in the extraction of equity in real estate on a tax-deferred basis using a leveraged partnership

Represented several Chinese companies in tax issues concerning investment and expansion in the United States
Patti Burquest, Principal-in Charge, Washington National Tax, RSM US LLP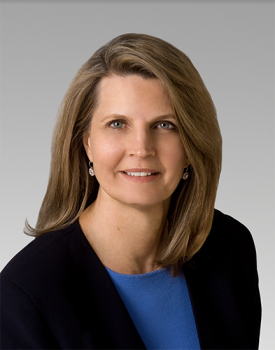 Patti is the principal-in-charge of RSM's Washington National Tax.  She also leads the firm's IRS controversy practice. With over 30 years handling IRS examination and appeals matters, her experience includes alternative dispute resolutions for federal tax matters, representation of taxpayers under IRS examination, obtaining private letter rulings from the IRS, obtaining penalty abatements, and assisting with IRS acceptance of organizational and structure changes for companies.  Patti was with the IRS Chief Counsel's Office for seven years where she served as a national office attorney and technical advisor to the IRS Chief Counsel and to the special Counsel (Large Case). She has spent over 25 years with international accounting firms.
Performance & Cultural Alignment Facilitated Discussion (Maximum 20 people):
This session will be highly participative. The facilitator will present concepts and ask a series of questions around challenges leaders face in creating high performing cultures. The attendees will share their best practices, and where they are struggling to gain traction. You will learn through sharing experiences and ideas with the other CEOs in the room.
Mark Follows, President, Carpedia International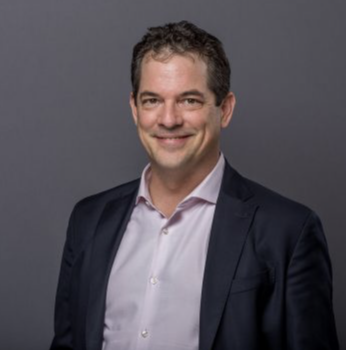 Mark is President of Carpedia International and oversees all functions related to the growth and service delivery of the firm. He is instrumental in developing and refining many of the components of the fundamental Carpedia methodology.
Mark has over 25 years of operational consulting experience for leading companies and organizations in many industries all over the world. His areas of expertise include demand planning, marketing and sales, supply chain optimization, change management, and implementation. Mark has his Bachelor's degree from Harvard University. He is active in the local community and is a highly regarded coach of competitive youth lacrosse.
Areas of Expertise:
Business Planning

Supply Chain Management

Operational Effectiveness
Jacques Gauthier, Director, Carpedia International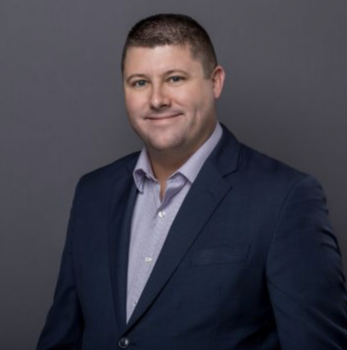 A genuine people person, Jacques serves as a Director for Carpedia. He excels in helping teams reach their greatest potential and guiding companies to surpass their financial expectations. After a brief departure from the firm, Jacques has 'returned home' in 2010 and hasn't looked back since.
Prior to returning to Carpedia, Jacques was with a multi-national BPO Services Firm responsible for operations, overseeing 15 sites across two continents. His clients were in the Americas, Europe, and Asia. He has also directed the integration of two acquisitions and the standardization of their management operating systems.
Jacques is a past President and board member of the Niagara Distress Center (crisis intervention organization) as well as a past board member of CAIFA (Canadian Association of Insurance and Financial Advisors). Jacques is a sports guy. He enjoys hockey, baseball, volleyball, skiing and is an avid outdoorsman. He adores spending time with his wife and two young sons and coaching his kids' athletic teams.
Areas of Expertise:
People Development

Sales and Marketing

Operational Delivery
Andrew Rush, Vice President, Carpedia International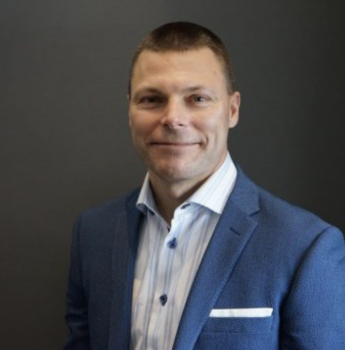 Andrew has a history of improving financial results through optimizing the collaboration of teams and developing more effective senior leaders; focusing on the culture and behaviors required to be successful. He has been a consultant and a leader in turnaround situations and led companies that were recognized as being one of Canada's 50 Best Managed Privately Owned Companies.
Andrew is a professional speaker and performs training engagements for small and large groups, covering the topic of "Performance and Cultural Alignment: Aligning your team to increase the predictability and profitability of your business." Some of the groups that he has been asked to speak to include CEO Connections, TEC, MacKay CEO Forum, Canadian Manufacturers and Exporters, Innovators Alliance, ScaleUp Academy and Presidents of Enterprising Organizations.
His current role also involves him meeting with CEO's and members of the Executive Leadership Team to determine how well aligned their organizations are. Through a series of interviews and surveys conducted over a 1 day period he is able to conduct a Performance and Cultural Assessment (PCA). This tool provides feedback and action plans as to where companies have opportunities to gain a greater degree of alignment.
His interest in alignment also continues outside of business, as he has endured 20 years of various physical therapies to try and better align his knee, hip, back and ankle.
Andrew started his career with Carpedia in 1997. From there he went on to various companies in the building materials, aluminum and construction industries as Vice-President of Operations, Vice-President of Sales, General Manager and President.
He has held leadership positions in companies with 25 to 1,200 employees, in unionized and non-unionized environments for both publicly traded and privately held firms. He returned to Carpedia in 2017.
Andrew graduated from Queen's University with a Bachelor of Commerce degree. He has held the role of Chair of the Canadian National Composites Council and is a recipient of the Canadian Plastics Industry Association Leadership Award.
He also focuses a large amount of his time coaching life skills to his three children. This audience is usually his most challenging.
Boards: Can't Live with them; Can't Live Without Them
How can you effectively "manage" your Board of Directors and recruit strong board members?
This session will explore:
Defining and identifying strong candidates for your board

Best practices in engaging in discussions with potential board members

Clarifying the difference between approval, accountability and advice

Best practices in managing board's strategic, organizational and operational processes

Where to find board members (and where not to look)

How to compensate board members

Diversity is critical to success
Tate Pursell, Managing Director, Unlimited Horizons, Inc.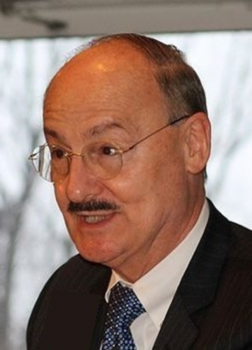 Tate Pursell is a Managing Director and Co-founder of Unlimited Horizons, an independent sponsor equity investment firm focused on lower middle market manufacturing and business services companies. He is an experienced board director, having served on eleven boards of directors and acted as corporate secretary of three of those.  Currently, he serves as an independent director of two family-owned companies: The Barton Group, a materials manufacturer and distributor, and Weiler Corporation, manufacturer of surface conditioning products. He is the immediate past chair of the compensation committee of Barton, where he now serves on the audit/risk and governance committees.  He is a subject matter expert and public speaker on the board's role in cyber-security and executive compensation.

As an operating executive, he has over 30 years' experience as a C-suite executive, board member, and private equity principal. With knowledge in industrial and consumer products and services, he is expert in new product development, new market expansion, acquisition valuation, due diligence, and integration. Industries include building products, installation, and services (HVAC and home furnishings), consumer durables and non-durables (household, toiletries, and OTC's), specialty retail, materials distribution, metal fabrication, plastic molding, and business services.  He lived overseas in Asia and Europe.
As Group President of Applied Tech Products, he oversaw four private equity owned portfolio companies.  Before that, he was Group Executive at Cortec Group, overseeing four operating companies and evaluating acquisitions for the fund.  Previously, he was CEO of three Masco companies: American Metal Products, Baldwin Hardware Corporation, and Baldwin Home Accent Stores.  Early experience includes executive roles with GE and Unilever. Earlier, he was decorated Air Force Captain and Management Analysis Officer. 
He holds a BA in Biology and Chemistry and an MBA from Washington University in St. Louis.  He also holds a National Association of Corporate Directors Governance Fellow Certification.
Steve Lang, President & CEO, dancker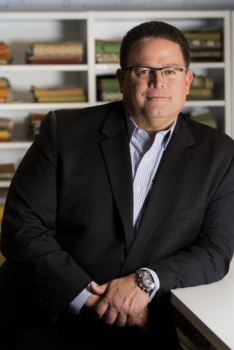 Steve Lang joined dancker in 1997 and in the spring of 2012, he succeeded retired CEO, Scott Douglas, to become the President and CEO. Steve was well prepared to lead this dynamic organization, having successfully served as a regional Dealer Business Consultant (DBC) for Steelcase, Inc., and as Manager of Company Operations at Exxon/Mobil Corporation.
Since taking the helm, Steve has instilled a customer-centric philosophy and a clear, strategic blueprint aimed at building and sustaining market leadership for the nearly 200-year old organization. dancker has won various awards and recognitions from industry-peer groups, business organizations and publications – such as being named among the 50 Fastest Growing Companies in New Jersey, as well as one of the Top 100 Privately-Held companies by NJBiz Magazine. In May of 2016, Steve was named EY Entrepreneur of the Year in New Jersey. The award is regarded as the most prestigious recognition of its kind and acknowledges entrepreneurs whose ingenuity, spirit of innovation, and discipline have propelled their companies' success, invigorated their industries, and benefited their communities.
Steve is involved with several industry and professional development organizations, including serving on the Board of CoreNet Global, member of Rutgers Business School Center For Real Estate Advisory Board, the President's Forum, Junior Achievement of New Jersey, Friar's Honorary Society and Vistage International, where he received their Leadership Insights Award 2011 – 2014.  He holds a B.S. in Marketing from West Chester University and an M.B.A. in Finance from St. John's University.
Michelle Tenzyk, CEO & Founder, East Tenth Group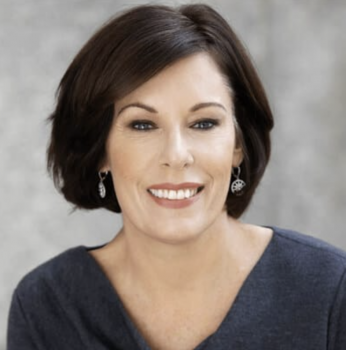 As the CEO & Founder of East Tenth Group, I leverage 25 years of business and experience as a strategic advisor and executive coach who helps drive actionable people solutions and provides practical insights on business strategy to senior leaders. My team and I are fiercely committed to the development and growth of people and companies because we believe that when people thrive, business thrives.
My expertise comes from a breadth of experience leading HR across many prestigious companies and serving on executive teams. Now, I advise and coach CEOs and senior level executives to create company cultures that sustain deep engagement and produce incremental results. I partner to strengthen leadership capabilities, operational excellence, executive presence and confidence in navigating organizational nuances. I work with growth enterprises and middle market companies to develop talent management solutions and support executing your company strategy that gains noticeable business results.
My no-nonsense, direct approach gets right to the core of your issues. As many executives say, I do not waste their time – we get down to the "business of business" and solve the most pressing issues. I have found with the complexities of today's environment, being thoughtful, deeply insightful and forthright is necessary to elevate top leaders' games to gain the competitive edge for tomorrow.
In 2014, I founded the movement, The Truth Behind Our Titles® ~ Strength, Resilience and Hope for the Professional Journey. It shifts the belief that professional success means hiding or disguising your inner struggles and difficulties. Instead, I encourage you to embrace all of your experiences—even difficulties—to integrate yourself fully and more authentically in your professional life.
I received an MBA in HR Management and HR Systems from the University of Albany and an Executive Coaching Certificate from City University of New York's Zicklin School of Business. I also hold a BS in Music Education/Piano from the College of St. Rose where I am honored to be a distinguished, prominent alumna. I was awarded the Certificate in Entrepreneurship upon completing the Goldman Sachs 10,000 Small Business Program.
I volunteered on the board of People Helping People, am a member of the Executive Council of Ellevate and am a Senior Fellow of The Sierra Institute. I am a Board Director for danker, a privately held middle market company. I live with my husband Joe and our Bernese Mountain dog Zoey in Westchester County.
Education: Leverage the Mid-Market Internship Program
How can mid-market companies partner with universities so everybody wins?
This session will explore:
The Mid-Market College Internship Program

How to compete with larger companies for talent on campus

Business skills needed to work in the Mid-Market

Opportunities to partner with universities

Relationships with community colleges

Progress report from the CEOC Education Committee
Liz Wessel, CoFounder & CEO, WayUp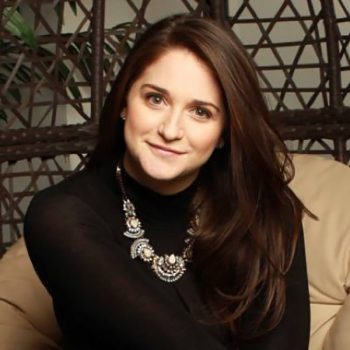 Liz Wessel is the Co-Founder and CEO of WayUp, the go-to platform for millions of early-career professionals. Founded in 2014, WayUp is a venture-backed startup based in NYC that has raised approx $30M and was named by CNN as one of the 30 most innovative companies changing the world. WayUp has worked with top companies to help them reach, recruit, and engage with the next generation of talent.
Liz has been featured as one of Forbes' 30 Under 30, named one of the "18 Coolest Women in Silicon Valley" by Business Insider, and one of New York Business Journal's "Most Influential Women." Liz has been a featured speaker at TedX, the Forbes 30 Under 30 Summit, Advertising Week, TechCrunch Disrupt, SXSW, NACE, and several other notable events.
Ian P. Sladen, Vice President of Cooperative Education and Career Development, Steinbright Career Development Center, Drexel University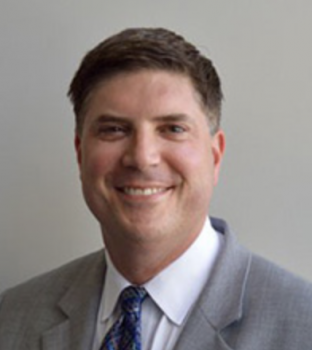 Ian Sladen joined Drexel University's Office of Admissions as an assistant director in 1999 after completing an MS in Applied Educational Psychology from Northeastern University. In 2003, Ian became the Assistant Dean of Undergraduate Programs for the LeBow College of Business and was responsible for all undergraduate student support services including academic advising, career services, recruitment, co-curricular engagement and freshmen business studies.  Ian became one of the founders of Drexel's Close School of Entrepreneurship in 2013 and as Associate Dean, helped the School achieve national ranking by the Princeton Review/Entrepreneur magazine within five years.
Ian currently serves as the University's Vice President of Cooperative Education and Career Development. As one of the region's premiere providers of talent, Drexel's cooperative education program assists over 5500 students with obtaining six-month work experiences at over 1500 companies annually.  Drexel University will be celebrating the 100th anniversary of the co-op program beginning in the fall of 2019.
Laura Zarrow, Executive Director, Wharton People Analytics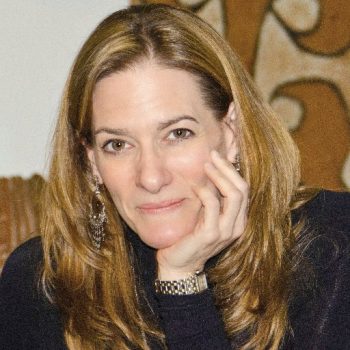 Laura Zarrow is the Executive Director of Wharton People Analytics, and has spent her career implementing innovations to advance the strategic goals of educational institutions, and the needs of diverse learners alike. Having built Wharton's Lifelong Learning program as a member of Wharton's Innovation Group, she is now working to develop Wharton's People Analytics Initiative and its ground-breaking work in evidenced-based management. Laura also hosts "Women@Work" on SiriusXM 132 Wednesdays at 4PM Eastern on Business Radio, powered by Wharton.
Prior to her time at The Wharton School, Laura served as the Dean of the Lyme Academy College of Fine Arts and the Associate Provost at the The University of the Arts. Laura holds a BFA from the University of the Arts and an MSEd from the Graduate School of Education at the University of Pennsylvania. She is a devoted swimmer, an exuberant cook, and the proud mother of a spirited teen-age feminist.
Customer Centricity: Focus on your Customer; Really Accelerate Growth
How can companies gain a competitive advantage by refocusing on the customer?
Dimensions to be addressed include:
Understanding what Customer Centricity is and what it isn't

Building stronger customer relationships

Understanding and anticipating their behaviors

Applying Customer Centricity to government
Peter Fader, Frances and Pei-Yuan Chia Professor of Marketing, Wharton School of the University of Pennsylvania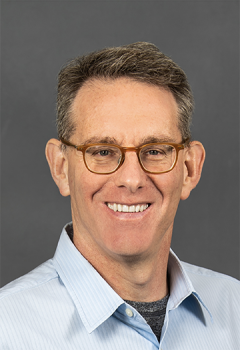 Peter S. Fader is the Frances and Pei-Yuan Chia Professor of Marketing at The Wharton School of the University of Pennsylvania. His expertise centers around the analysis of behavioral data to understand and forecast customer shopping/purchasing activities. He works with firms from a wide range of industries, such as telecommunications, financial services, gaming/entertainment, retailing, and pharmaceuticals. Managerial applications focus on topics such as customer relationship management, lifetime value of the customer, and sales forecasting for new products. Much of his research highlights the consistent (but often surprising) behavioral patterns that exist across these industries and other seemingly different domains.
In addition to his various roles and responsibilities at Wharton, Professor Fader co-founded a predictive analytics firm (Zodiac) in 2015, which was sold to Nike in 2018.  He then co-founded (and continues to run) Theta Equity Partners to commercialize his more recent work on "customer-based corporate valuation."
Fader is the author of Customer Centricity: Focus on the Right Customers for Strategic Advantage and coauthor with Sarah E. Toms of the book The Customer Centricity Playbook. He has been quoted or featured in The New York Times, The Wall Street Journal, The Economist, The Washington Post, and on NPR, among other media. In 2017, Professor Fader was named by Advertising Age as one of its inaugural "25 Marketing Technology Trailblazers," and was the only academic on the list.
Diversity: Key to Excellent Results
How can we enhance the diversity in the C-Suite and on the board?
This session will explore:
The programs to help mid-market companies include more women in senior management

How your company looks to potential women executives

Building a pipeline of diversified talent

Providing support and education

Progress report from the CEOC Most Influential Women of the Mid-Market Advisory Board
Karyn Schoenbart, CEO, The NPD Group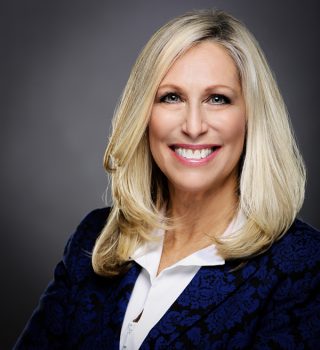 Karyn B. Schoenbart is the Chief Executive Officer of The NPD Group and the best-selling author of Mom.B.A.: Essential Business Advice from One Generation to the Next.
Karyn has spent the majority of her career working at The NPD Group, which provides information and advisory services for over 20 industries. NPD combines unique data assets and prescriptive analytics with industry expertise, working with the world's leading brands to support better business decisions and drive growth.
Passionate about coaching others to greater levels of achievement, Karyn wrote Mom.B.A: Essential Business Advice from One Generation to the Next as a practical guide on everything from effective first impressions and workplace politics to relationship development, skill-building, and overcoming the Impostor Syndrome. The book is based on the real-life business lessons Karyn amassed during her career.
Karyn has received several awards recognizing her outstanding impact as a female business leader including the 2016 Long Island Brava Award and the 2017 Legacy Award from Women in Consumer Technology. She was also named one of the Top 25 Most Influential Women of the Mid-Market by the CEO Connection for the past four years.
Karyn currently serves on the advisory board of The Resolution Project, a nonprofit organization that develops socially-responsible young leaders. Karyn has also served on the boards of directors of Civic Science, ARF Women in Analytics and CASRO, the Council of American Survey Research Organizations. She regularly teaches classes in leadership and developing client relationships.
Karyn is a graduate of the University of Massachusetts, summa cum laude. She and her husband live in Woodbury, NY. They enjoy the beach and spending time with their adult children.
Ursula Mead, Founder & CEO, InHerSight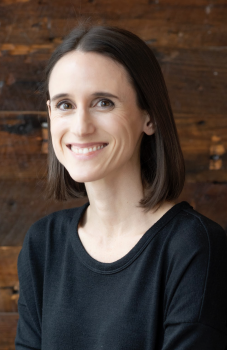 Ursula Mead is the CEO and co-founder of InHerSight, an anonymous company ratings platform for professional women. At InHerSight.com, women have rated the female-friendliness of more than 100,000 companies in the US. Women get an inside look at how companies promote gender equality before they take the job, and they get matched to companies that have what they are looking for. In 2017, InHerSight was named to CNBC's Upstart 25 list of up and coming companies. Prior to founding InHerSight, Ursula was the VP of Premium Membership at The Motley Fool. Ursula managed The Motley Fool's membership business and led a team of tech, product, retention marketing, and customer service Fools. Ursula received her Bachelor of Arts from UNC Chapel Hill, where she was a Morehead-Cain scholar, and got her Masters in International Affairs from The Elliott School at George Washington University.
Efrain Gonzalez, Jr., Associate Director for Business Development, Minority Business Development Agency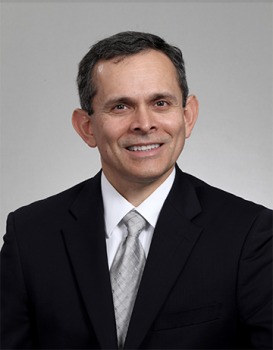 Efrain Gonzalez serves as Associate Director for Business Development at the Minority Business Development Agency (MBDA) at the U.S. Department of Commerce. He oversees the Agency's business development operations and programs. The Office of Business Development is responsible for creating, developing and implementing innovative solutions to address the challenges faced by minority‐owned businesses such as access to capital, access to contracts, access international markets and capacity building. He is one of MBDA's longstanding leaders and has served in numerous roles at MBDA throughout his 17‐year career at the Department of Commerce. 
Prior to Efrain's return to MBDA, he served as Chief Financial Officer/Chief Administrative Officer at BusinessUSA, a federal government‐wide initiative that uses technology to make it easier for small businesses to access federal services. The design for BusinessUSA was based on a Department of Commerce initiative called CommerceConnect, where Efrain served as Deputy 
Director. CommerceConnect was a customer service initiative that simplified access to business solutions though a single entry point to programs, information and services. 
Efrain began his career in economic development at the University of Southern California's Business Expansion Network, where he served as Associate Director and managed the operations of a business development center. While at USC, Efrain worked with city governments, community development banks, business leaders and entrepreneurs to increase opportunities for businesses and foster job creation. 
Throughout his career, Efrain has been a tireless advocate for minority businesses, entrepreneurship and helping U.S. firms compete in the global economy. He has a deep appreciation for the challenges faced by business owners because of his own experience running a small business in East Los Angeles. Efrain is a graduate from the University of Southern California. 
Evan Arrindell, Vice President & Head, Diversity Relations, EDGY Inc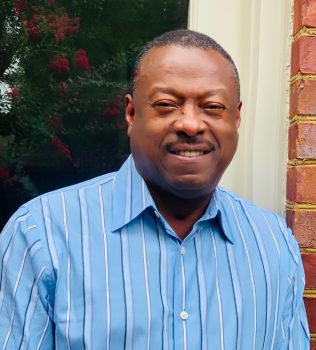 Evan Arrindell is a true entrepreneur who began his career in corporate banking financing Fortune 100 companies and Wall Street Broker/Dealers.
Thereafter, he acquired and operated several food franchises, formed successful Strategic Alliances and Joint Ventures to serve Fortune 50 companies, and started and led a label and packaging manufacturing business that serves Fortune 100 customers.
Evan helps our clients navigate the challenges of funding and scaling their businesses cognizant of the inevitable whiplash from changing customer and market demands. 
Collaboration with larger competitors, niche strategies, process engineering, and strategic planning are areas he brings to EDGY's clients, to enable their continued success.
Strategic Planning: Where Innovation Meets Scale
How can mid-market companies compete with more nimble smaller companies and large companies with significantly more resources?
This session will explore:
Best practices in tackling industry giants

Convergence tactics

Divergent tactics

Integrated business planning
Gad Allon, Jeffrey A. Keswin Professor and Professor of Operations, Information and Decisions, and the director of the Management and Technology Program at the University of Pennsylvania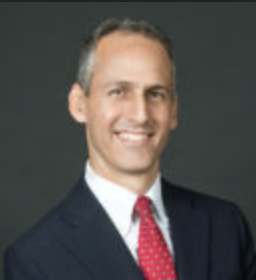 Gad Allon is the Jeffrey A. Keswin Professor and Professor of Operations, Information and Decisions, and the director of the Management and Technology Program at the University of Pennsylvania.
He received his PhD in Management Science from Columbia Business School in New York and holds a Bachelor and Master degree from the Israeli Institute of Technology.
His research interests include operations management in general, and service operations and operations strategy in particular. Professor Allon has been studying models of information sharing among firms and customers both in service and retail settings, as well as competition models in the service industry. His articles have appeared in leading journals, including Management Science, Manufacturing and Service Operations Management and Operations Research. Professor Allon won the 2011 "Wickham Skinner Early-Career Research Award" of the Production and Operations Management Society. He is the Operations Management Department Editor of Management Science and serves on the editorial board of several journals.
Gad is an award-winning educator, teaching courses on scaling operations and operations strategy and was recently named among the "World's Top 40 B-School professors under the age of 40." He has also been an innovative leader in many educational technology initiatives. He is the co-founder of ForClass, a platform that enables professors to drive higher student engagement and accountability in their classrooms. Professor Allon regularly consults firms both on service strategy and operations strategy.
Pradeep Saha, CEO, Signature Systems Group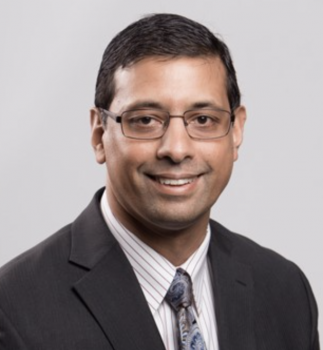 Mr. Saha has held leadership positions over the last 25 years at mid-market Private Equity and Fortune 100 companies, in P&L, Sales, Engineering, and Operations roles. Most recently he was CEO of Horsburgh & Scott, a leading manufacturer of gears for steel and mining. Prior to that, he led global engineering and sales for electric motors at Ametek. Prior to Ametek, at GE, he led the development of the nuclear Homeland Security business, and prior to that he worked at other companies in flat panel displays and networking equipment.​
Mr. Saha has a BS in Electrical Engineering and MBA from University of Toledo, and executive education from Northwestern's Kellogg School of Management, GE Crotonville, and the Center for Creative Leadership. He was ranked Top Talent when at GE.​
Sharon Rossi, CEO, FoodScience Corp.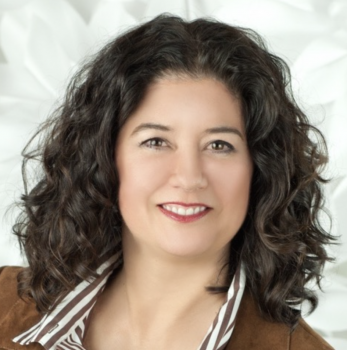 Sharon Rossi is the CEO at FoodScience Corp., a privately held manufacturer of nutritional supplements for people and pets based in Williston Vermont.  FoodScience helps people and pets live healthier lives every day with products brought to market through health care practitioners and veterinarians as part of the brands DaVinci® and VetriScience®, as well as the Pet Naturals® brand available at retail.   Sharon joined FoodScience in 2017 with experience in industries including Consumer Packaged Goods, Food, Health & Beauty, and Consumer Electronics.  
Most recently prior to joining FoodScience, Sharon was the Chief Customer Officer at Coty Consumer Beauty US based in NYC.  She was leading the customer organization with responsibility for over $1.5 billion in sales across Coty Consumer Beauty brands in the Cosmetics, Fragrances, Hair Color and Personal Care categories with retailers across all channels of trade at the intersection of digital and physical.  Prior to Coty, Sharon led Philips North America Consumer Lifestyle Division. As the General Manager of North America, she had full P&L responsibility for over $1 billion in annual sales. Prior to joining Philips, Sharon was an executive with Unilever where she had held various executive roles in sales and marketing.  
Sharon holds a MA from the Univ. of Illinois and a BA from the Univ. of Massachusetts. She completed the University of Chicago Booth School of Business Certificate in General Management.  Most recently she completed an HBX certificate program in Strategy Execution.  
Sharon is a past board member of the American Heart Association (AMA), the Fashion Institute of Technology (FIT) in NYC, A.C. Nielsen's Advisory Board, and the New Orleans based nonprofit Healthy Lifestyle Choices (HLC).  For HLC, she was the Chairwoman of the Programming Committee and a member of the Executive Committee.
Rajesh Makhija, CEO, GoGestalt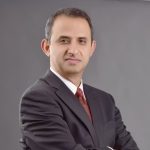 Rajesh Makhija is CEO of GoGestalt.
GoGestalt helps transform the workforce by elevating digital competency and mindset to create a digital organization and digital future. He is also currently Director at MCorpCX Inc., a leading customer experience services company, delivering consulting and technology solutions to customer-centric organizations since 2002. In addition, Makhija is a Founding Partner of 92 Angels which invests in solutions to the core questions facing humanity today, specifically in the areas of food, water, energy, healthcare, education and communication. 
 Previously, until May 2018, Rajesh was the CEO of Mphasis Wyde and Eldorado, leading Policy Admin Software product companies respectively for Life / P&C Insurance and Health Insurance sectors. Rajesh led a quick pace complete turnaround of Eldorado & Mphasis Wyde during his 4 years' tenure.
In recognition, in June 2017, Rajesh was awarded the Gold Stevie Award for "Executive of the Year" and Eldorado received the Bronze Award for "Company of the Year" at American Business Awards.
As a corporate leader and a member of Executive Council, Rajesh served as the Head of Mergers & Acquisitions as well as Chief Marketing Office of Mphasis Group, earlier part of HP, now a Blackstone Group Company, from 2014-2018.
An experienced presenter, Rajesh has been a guest lecturer at multiple universities in U.S. & India. He is often called upon to share his insight in cross-industry forums on next-generation technologies affecting enterprise business operations.
He is an Alumni of IIM Ahmedabad and Wharton Business School.
In his personal life, he is an avid follower of NBA, NFL & Cricket, also an active sportsperson with passion for tennis, golf and volleyball.
Protecting your Trade Secrets: The CEO Primer
So you think you have protection… how can you best keep your trade secrets and what is your exposure? 
This session will explore:
Trade secrets are not just the secret formula for Coca-Cola. They are some of your most valuable assets
Your biggest threat: employees – not hacking
What you need to know to protect your secrets from the insider threat
Difficulties created by doing business across states and country lines
Russell Beck, Beck, Reed, Riden LLC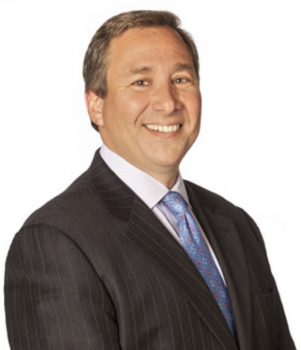 Russell Beck is a business, trade secrets, and noncompete litigator, nationally recognized for his trade secrets and noncompete experience.
He was invited to the Obama White House to develop guidelines for the proper use of noncompetes and has been cited as an expert on trade secrets and noncompetes by The New York Times, The Wall Street Journal, the White House, the Treasury Department, National Public Radio, PBS, the BBC World News Service, Le Monde, and many others.
Russell has over twenty nine years of experience as a complex business,  trade secrets, and noncompete litigator, representing corporate and individual clients throughout the country in federal and state trial and appellate courts, arbitrations, and mediations.
Russell is a leading authority on the law of trade secrets and noncompetes. In addition to his many years assisting his clients (ranging from Fortune 500 companies to individuals) on trade secrets and noncompete matters around the country, he is frequently called upon to advise on trade secrets and noncompete legislation and policy issues.
In 2016, he was invited to the White House to participate in working group discussions that led to the development by the White House of a 

Call to Action

 on noncompetes. (He was the only private practice lawyer to participate in those discussions.)

He assisted a United States Senator on possible noncompete legislation.

He was asked to advise on, and ultimately to draft, one of the first two noncompete bills filed in Massachusetts. For the next nine years, he advised several Massachusetts legislators on potential trade secrets and noncompete legislation, drafted or revised many of the proposed noncompete bills (which became law effective on October 1, 2018), modified the trade secrets bill (which became law effective on October 1, 2018), and provided advice to the Patrick Administration about its proposed noncompete and trade secrets bill.
He has been quoted and his work cited in The Wall Street Journal, The New York Times, The Boston Globe, The Boston Herald, Fortune, and Le Monde, as well as by the White House and the United States Treasury Department. He has also been interviewed on PBS Newshour, On Point (NPR/WBUR), and NECN News.
Russell has prepared several resources that are widely used:
Russell also founded and chaired Foley & Lardner LLP's Trade Secret / Noncompete Practice and created and teaches Trade Secrets and Restrictive Covenants at Boston University School of Law. (Boston University's Intellectual Property program, of which Russell's course is a part, has been ranked in the top 10 in the country by U.S. News and World Reports.)
Russell is also frequently called upon to advise clients concerning the prevention and minimization of litigation risks both in Massachusetts and nationally. Such services include the preparation of noncompetition agreements, nondisclosure agreements, no-raid agreements, nonsolicitation agreements, and other restrictive covenants; the performance of trade secret audits and establishment of comprehensive trade secret protection programs; trade secrets training; preparation of alternative dispute resolution agreements; and advice concerning the on-boarding and off-boarding of employees subject to restrictive covenants, joining a client from a competitor, or leaving a client to join a competitor.
In addition to his national trade secrets and noncompete litigation practice, Russell's practice concentrates on complex business litigation, including high-tech matters, copyright infringement matters, trademark disputes, unfair competition claims, business-to-business matters, and breach of contract claims. 
Jim Vaughn, Managing Director of iDiscovery Solutions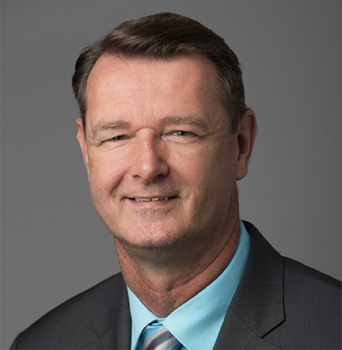 James D. Vaughn, a Managing Director of iDiscovery Solutions (iDS), is a court-recognized expert who has given testimony in nearly 80 cases involving topics such as evidence preservation, documentation of events, and computer forensic methodologies and procedures.  In addition to being an EnCase Certified Examiner (EnCE), Mr. Vaughn holds the digital forensic certifications of GCFE, EnCE and CCLO.
Mr. Vaughn has trained hundreds of law enforcement officers, attorneys, and other examiners on computer forensics and high-technology related issues involving best practices and methodologies.  He has 16 years law enforcement experience, has co-developed computer forensic courses for the California Department of Justice, and has been involved in high profile cases throughout his career.
Mr. Vaughn has extensive experience working on litigation and consulting matters in digital forensics, eDiscovery, and other high technology issues.  His experience covers both the Windows and MAC OS platforms. He serves his clients through the litigation or consulting lifecycle by assisting them with important issues like data scoping, preserving, gathering, processing, hosting, review and production, as well as deeper diving issues uncovered through the use of digital forensics.
Mr. Vaughn's matters have widely varied and span across diverse areas such as misappropriation of trade secrets, intellectual property issues, contract disputes, fraud investigations, alleged hacking, and employment disputes, among others.  He has served clients on the plaintiff side, the defendant side, and has served as a third party neutral on several occasions.
Rachel F. Ehrenpreis, Head, Employment Law, Celgene Corporation
Rachel Ehrenpreis is the Head, Employment Law at Celgene Corporation, where she leads Employment Law Team and oversees a diverse array of employment matters in support of the company's U.S. workforce.  Along with her team, Rachel partners with Human Resources (including Compensation, Benefits, Payroll and Talent Acquisition) and management to provide guidance on all facets of employment law, plays a leading role in ensuring multijurisdictional compliance, supervises outside counsel on employment litigation matters (including enforcement of post-employment restrictive covenants) and performs a variety of other employment-related legal duties.
Rachel joined Celgene from Novartis Pharmaceuticals Corporation, Global Oncology, where she was the Lead Counsel for U.S. Oncology Human Resources and Internal Investigations, handling all matters relating to HR/employment. Prior to joining Novartis, Rachel was an associate with Kasowitz Benson Torres LLP in New York, NY and a Law Clerk for the Honorable I. Leo Glasser in the U.S.D.C. for the E.D.N.Y.
Rachel has a J.D., cum laude, from Fordham University School of Law and a B.A., summa cum laude, in Psychology from City University of New York, Brooklyn College where she was a member of Phi Beta Kappa.
Patrick Callahan, Founder, CompassRed Data Labs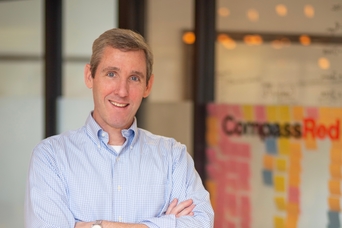 Patrick Callahan is the founder of CompassRed Data Labs in Wilmington Delaware and Philadelphia. He is also an attorney who has practiced in multiple capacities. CompassRed is a data science and analytics company made up of data scientists tackling some of the world's most fascinating problems on behalf of their global clients such as DuPont, Gore, Wawa, and many others. He is an ambassador for CompassRed's external partnerships, representing the company's vital, core interests as it engages client business opportunities. He ensures that CompassRed's data analytics and data science culture is made up of the most curious and brightest minds, from former scientists and engineers to seasoned corporate strategists. With 20+ years of big agency and enterprise experience, Patrick works to ensure the team understands their clients' data, uses that data to make predictions, and that the team delivers the recommendations on what steps to take next.
Evidenced by his involvement in developing the region's community of data scientists through the "Philadelphia Data Jawn", Patrick devotes his time to making sure that we educate our team, our clients, and the community on the art of the possible as it relates to customer analytics and data science.
He is the Organizer of Social Media Data and Analytics Groups in San Francisco, New York, Washington DC, Boston, London, Berlin and Paris. He is also the co-founder of The Data Lab podcast, and co-author of "Engage Your Brand: How smart companies are using Social Media to Drive their Business Forward". Patrick resides with his wife and two children in Centreville Delaware.
Personal Branding: Managing Your Own Brand
How can you best manage your own brand as a CEO to drive growth for you and your company?
This session will explore:
A BRAVE approach to personal branding (Behaviors, Relationships, Attitude, Values, Environment)

Context and purpose

Strategy

Messaging and implementation, including media choices
Evan McGowen-Watson, Co-Founder and the Head Reputation Advisor at BrandYourself.com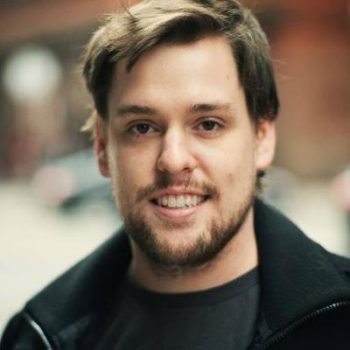 Evan McGowan-Watson is a Co-Founder and the Head Reputation Advisor at BrandYourself.com. The company is the first "do-it-yourself" platform that makes it simple for anyone to take control of their own search results. Since its inception, BrandYourself has since grown to over 300,000 active users, and secured over $5 million in venture capital. The company has expanded in size and resources, helping to manage the online reputation for thousands of clients.

Working alongside his college friends, Pete Kistler and Patrick Ambron, Evan and the rest of the team have committed themselves to developing a platform which could truly make an impact in our modern world. They have been focused, since day one, to provide the internet masses a means of creating and controlling their online reputation.

In 2011, BrandYourself was named New York's #1 Emerging Technology Business, the youngest team to ever win the $200K prize. BrandYourself was also recognized by the White House as one of the Empact 100 Top Companies with founders under 30, and by Inc Magazine as one of the top 35 companies under 35. BrandYourself has also been featured by the Huffington Post, Fox News, Mashable, US News & World, ABC, NPR and an episode of the television show Shark Tank.

Evan is extremely passionate about connecting people with products and experiences that can truly make their lives better. For Evan, marketing and customer acquisition means more than just numbers, it is the psychology behind earning the users interest and developing a deeper connection with your company and product that truly motivates him. Once that connection is made, you have done your job as a marketer. Since starting BrandYourself with Pete and Patrick, Evan has helped make that connection with over 300 thousand users – and climbing.

Evan attended Syracuse University, where he double majored in Entrepreneurship and Writing. He now resides in New York City with the rest of the BrandYourself team. Evan is originally from Vermont, where growing up he gained a great appreciation for the outdoors. He especially enjoys kiteboarding, wake boarding and snowboarding during his free time.
Technology: Digital Transformation How and Why
How can the Mid-Market work together to close the digital divide developing in today's economy?
This session will explore:
Leadership: The ability to see changes in the ecosystem and create a DX vision
Omni-Experience: Blend digital and physical experiences to garner customer allegiance
Information: Turn information into a competitive advantage
Operating Model: Create new digital revenue streams from connected systems
Worksource: Leverage technology to win the war for talent
Michael R. Epstein, President, and CEO of CoWorx Staffing Services LLC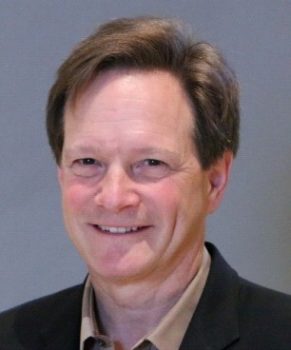 Michael Epstein is President and CEO of CoWorx Staffing Services LLC, a privately held company with a long and successful history, which recently ranked 36th on the updated 2017 Largest Staffing Firms in the US list from Staffing Industry Analysts.(ranked 52 in 2018) so I would keep this in  Michael joined the CoWorx Executive Team in May of 2000, serving as Chief Financial Officer and Secretary, and was designated President and Chief Executive Officer in January2005. Under his leadership, CoWorx's size continues to increase exponentially through organic growth, client referrals, and strategic acquisitions. For the fiscal year 2018, CoWorx reported over $316 million in annual revenue. CoWorx operates 90+ locations nationwide, with an excess of 50,000 field employees in its workforce.
Michael has served on numerous industry panels, commenting on legal, compensation, benefits and other issues. Michael also participates as a subject matter expert in numerous panel discussions, and was a guest speaker at the 2015 Ogletree Deakins Employee Benefits and Executive Compensation Symposium in San Antonio, TX.  In February of 2018, Michael was honored by Staffing Industry Analysts (SIA), the global advisor on staffing and workforce solutions, as it unveiled its seventh annual list of North American staffing leaders, recognizing those individuals whose excellence, drive and significant contributions stand out as exemplary in the industry over the past year. The 2018 list, comprised of 100 notable influencers, is sponsored by Indeed. Michael joined the others on the list in sharing the designation of being one of the top 100 "Most Influential Leaders in the Industry." Michael is a five timerecipient of this designation.
Tine Hansen-Turton, CEO of The Woods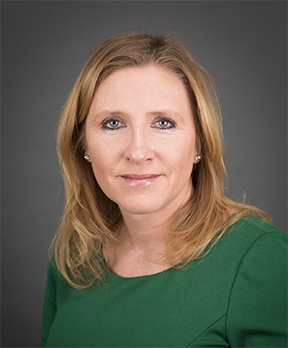 Tine Hansen-Turton, President and Chief Executive Officer of Woods Services, has more than 25 years of experience in health and human services senior management, executive leadership and consulting.  Woods is a comprehensive population health management organization serving people with intellectual disabilities, autism, brain injury and mental and behavioral health disorders, employing over 6,000 people across Woods and its affiliate organizations. Ms. Hansen-Turton has founded and led several nationally recognized organizations and trade associations devoted to health care.  A proven results-oriented strategic leader, Ms. Hansen-Turton is known for being an effective change agent and policy and health and human services systems reform advocate. For the past two decades she has been instrumental in positioning Nurse Practitioners as primary health care providers globally. She serves as the founding Executive Administrator for the Convenient Care Association, the national trade association for over 2200 private-sector retail clinics.  
Ms. Hansen-Turton teaches public and social innovations, leading non-profits, and health care policy at University of Pennsylvania Fels Institute of Government and School of Nursing. She is the founder and publisher of a social impact/innovation journal and has co-authored eight books. She has received several advocacy and leadership awards, including the prestigious Eisenhower Fellowship, Business Journal 40 under 40 Leadership and Women of Distinction Awards. She received her BA from Slippery Rock University, her Masters of Government/Public Administration from University of Pennsylvania Fels Institute and her Juris Doctor from Temple University Beasley School of Law.
Raj Mamodia, CEO, Brillio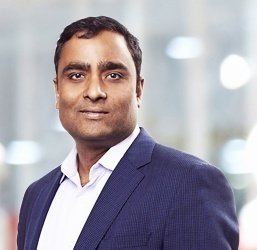 Raj Mamodia, as CEO of Brillio, has quickly established the company as an aggressive market disrupter for high-profile Fortune 500 clients that want to transform into digital first businesses.  With technology disrupting every industry and challenging traditional business models, innovation is top on every CEO agenda.  However, innovation in a vacuum may be interesting but it's not going to drive business success.  Therefore, Raj has organized Brillio around a single mission – to help customer grow.  He leads the organization's mission by investing in new ideas and technologies, the knowledge and ability of his people so they are empowered to impact change for customers, and a strong partner ecosystem to create viable solutions that drive business results. 
Raj is a leader with deep expertise in developing strong client relationships and he is inspiring the Brillio team to disrupt the status quo of the business and technology consulting industry by wiring the company – and its customers – for speed.  Each team is trained to think of and focus on contextual innovation for each customer.  By drawing on his passion for building outstanding account teams and bringing a disciplined focus on operations and execution, his vision is becoming reality.  He focuses on strategy, leadership, innovation, and customers.  He is Brillio's primary decision and policymaker, setting the tone for the company's values, ethics and culture. 
Raj has a long history of rapid success in leadership roles in the business and technology consulting industry.  He has a proven history of rapidly growing profitable businesses by building strong client relationships and having a relentless focus around the rigor of operational execution.  He has built industry practices for large IT service players in vertical markets that include Consumer Packaged Goods, Manufacturing, Logistics, and Utilities as well as proven his success with broad based services like infrastructure management. 
Raj holds an MBA from the Kellogg School of Management and a BE from MNIT Allahabad. 
Manish Tandon, CEO, CSS Corp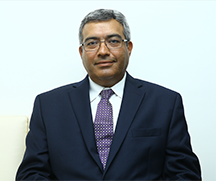 Manish is a veteran with more than two decades of experience in the technology services space. He has executed multiple roles, across the globe, in business, delivery, and sales in his illustrious career. As CSS Corp's CEO, he is responsible for transforming the organization and increasing client relevance in a rapidly changing technology landscape. Manish's objective is to deliver world-class IT and BPM services for CSS Corp's 150+ clients. Manish is a firm believer of technology-led transformation and use of emerging technologies to automate simple tasks while leveraging the power of human intelligence for more creative work. He encourages innovation, and his idea of a digital reskilling program ensures that employees are equipped to solve today's business challenges with the help of new-age technologies. While he leverages technology as a great enabler, he keeps a laser-sharp focus on helping clients generate business outcomes. Manish's intent is clear: to leverage technology to address the problems and challenges of today's enterprises.
Before CSS Corp, Manish was the EVP and Head of Healthcare, Insurance, Life-Sciences, Hi-Tech and Manufacturing units at Infosys, a business with nearly $2B in revenues. His biggest transformative years were at Infosys, where he donned several hats and oversaw multiple engagements. As the SVP and Global Head of Life Sciences, he was responsible for P&L of the Life Sciences unit. He became a member of Infosys Executive Council and was on the board of Infosys Public Services, EdgeVerve, and Infosys Lodestone. Manish's deep understanding and zeal to serve the IT services market coupled with a passion for technology is what propelled him to push the boundaries and create new operational benchmarks. With his outlook on the technology services space, he successfully ran his entrepreneurial stint for three years. 
Manish has a bachelor's degree in Engineering from the Indian Institute of Technology, Kanpur, and a Post Graduate Diploma in Management, from the Indian Institute of Management – Bengaluru. Being a voracious reader, he spends his leisure time reading nonfiction books. He's also a budding golfer.
Government Contracts: Regulations Lead to Opportunities
How to develop partnerships with minority businesses to win government contracts?
This session will explore:
Partnering with Small Minority Businesses: Access + Scale = Sales
Where to find partners
How to create a win/win
Business opportunities, services and resources being offered by government agencies that benefit mid-market companies
Connecting with government agencies and participate in their programs
Progress report from the CEOC Government Partnership Committee
Paul Decker, CEO, Mathematica Policy Research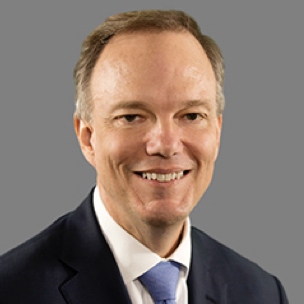 Paul Decker is a nationally recognized expert in policy research, data analytics, education, and labor policy. For three decades, he has been working to improve public well-being through the use of evidence to improve programs and policy. As president and CEO of Mathematica, Decker sets the company's vision and strategy, oversees its operation and management, and shapes its values and standards. During his tenure as CEO, Decker has expanded and diversified the company's operations and maintained its commitment to rigor and objectivity in new and evolving areas of research and analysis. Under his leadership, the company has:
Grown to include nine locations nationwide, with more than 1,100 employees, nearly $300 million in annual revenue, and $800 million in work backlog.
Integrated data analytics throughout the organization to better support effective policy and program development decisions through sophisticated data management and analytics, data mining, and predictive models.
Launched an International Business Unit to provide high quality and objective research to funders and policymakers tackling today's most pressing development challenges in countries throughout Africa, Asia, the Caribbean, Europe, and Latin America.
Created five dedicated research centers—the Center for Improving Research Evidence, the Center for Studying Disability Policy, the Center on Health Care Effectiveness, the Center for International Policy Research and Evaluation, and the Educator Impact Lab.
Expanded its expertise and scope of work to include behavioral insights to improve program design and new methodological strategies, such as the application of Bayesian statistical methods to social program evaluations.
Decker is a past president of the Association for Public Policy Analysis and Management and has co-chaired the organization's strategic planning committee and served on the policy council. He writes and speaks regularly on trends in the policy research field, including the emergence of Big Data and its impact on public program evaluation and management. Decker chairs the government relations committee of CEO Connection, and has testified before Congress, served as an expert adviser to both the U.S. and Canadian governments, and published widely in peer-reviewed journals.
Decker holds a Ph.D. in economics from the Johns Hopkins University and serves as chair of development on the board of advisers of the Thomas Jefferson Public Policy Program at the College of William and Mary, his undergraduate alma mater.
Sindy M. Benavides, CEO, LULAC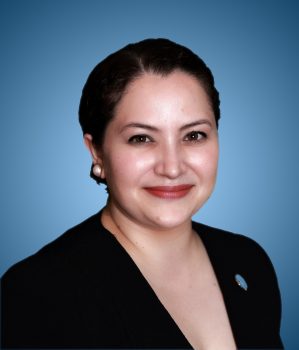 Sindy Marisol Benavides is a Honduran-American immigrant who has experienced the American dream, and now devotes her career to public service, ensuring that countless young people, women, and immigrants have the same opportunity. She is currently Chief Executive Officer for the League of United Latin American Citizens (LULAC), the oldest Hispanic civil rights organization in the country. She previously served as the Chief Operating Officer and National Director for Civic Engagement and Community Mobilization for LULAC, Vice President of Field & Political Operations for Voto Latino and as Northern Virginia Political Director for the 2012 Kaine for Virginia senatorial campaign. She has also been National Director of Community Outreach for the Democratic National Committee, and Latino Liaison and Director of Gubernatorial Appointments for Governor Timothy M. Kaine.
She received her Bachelor of Arts from Virginia State University in Petersburg, Virginia, where she graduated Valedictorian of her class and studied Political Science with a minor in Spanish. She has also attended American University for her Master's degree in International Affairs and is working on submitting her substantial research paper. Sindy is the founder, co-founder, or founding board member of LULAC Council 4611, VA Latino Higher Education Network (VALHEN), VA Coalition of Immigrant Rights (VACIR), and the Hispanic Organization for Leadership and Action (HOLA).
Marc Morial, President & CEO, National Urban League Inc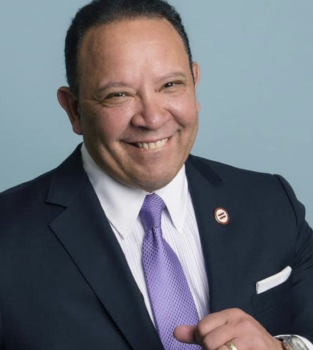 Marc H. Morial is president and CEO of the National Urban League, the nation's largest historic civil rights and urban advocacy organization.  In a distinguished professional career that has spanned more than two decades, Morial is widely recognized as one of the nation's most accomplished servant-leaders. 
Since 2003, Morial has initiated and presided over an era of change and transformation at the 109-year old civil rights organization.  His energetic and skilled leadership has broadened the National Urban League's work around an empowerment agenda, reframing the objective of the 21st century civil rights movement around the elimination of stark economic gaps between whites, Blacks, and other communities of color and between rich and poor Americans.  
Morial served as the mayor of New Orleans from 1994 to 2002. He was a popular chief executive with a broad multiracial coalition. Morial led New Orleans's 1990s renaissance and left office with a 70 percent approval rating.
President Barack Obama appointed Morial to serve as chair of the Census Advisory Committee, a member of the President's Advisory Council on Financial Capability and on the Department of Education's Equity and Excellence Commission.  He was also appointed to the Twenty-First Century Workforce Commission by President Bill Clinton.
Morial has been recognized as one of the 100 most influential Black Americans by Ebony Magazine, one of the Top 50 Nonprofit Executives by the Nonprofit Times and one of the Top 100 Black Lawyers in America.
Morial is a graduate of the University of Pennsylvania with a degree in Economics and African-American Studies. He holds a law degree from the Georgetown University Law Center in Washington, D.C., and is the recipient of numerous honorary degrees, including from Xavier University and Howard University.