The Mid-Market Convention is designed to have experts leading discussions of the other experts in the room.  It is not a typical "speakers address an audience" environment.  In fact, there are no presentations and lectures. Everything is interactive.
Panels and workshops are configured differently to deliver ideas and tools with short and long-term application and impact.
Panels allow 1/3 of the time for panelists to present their ideas, 1/3 of the time for open discussion and debate across the room, and 1/3 of the time to create a shared vision to present to the world with specific actionable ideas to report.
Workshops are facilitated sessions in which CEOs and experts in the room help each other strengthen knowledge and skills. Learnings and ideas are shared with the community via notes, slides, and takeaways.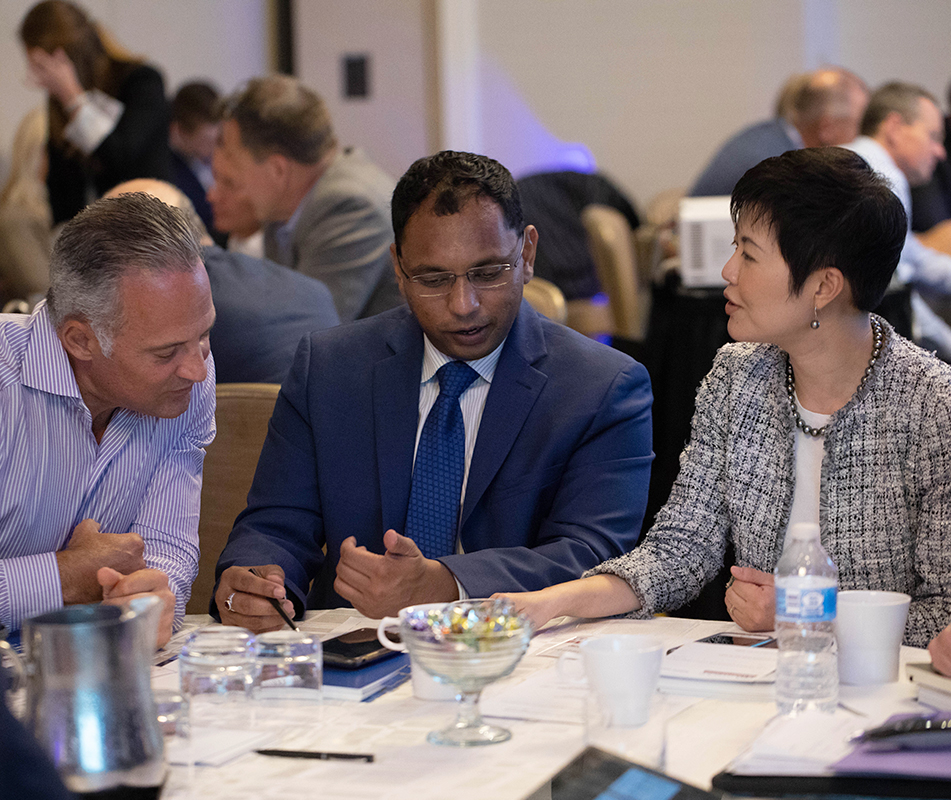 State of the Mid-Market
Discuss how and where things are going for the Mid-Market as a whole.
John Kerkorian, Strategic Planning Partner, Ballard Spahr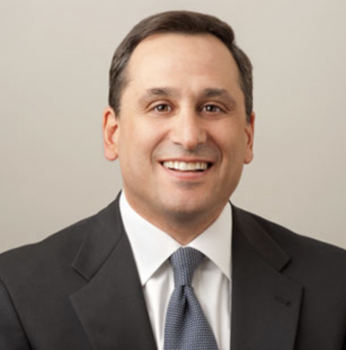 BACKGROUND & EXPERIENCE
John G. Kerkorian is the firm's Strategic Planning Partner, a member of the Executive Team of the firm's Management Committee, and the former Managing Partner of the Phoenix office. He has wide-ranging civil litigation experience, with emphasis on disputes involving contract breaches, business torts, commercial acquisitions and investments, real estate and mortgages, partnership matters, trade secret misappropriation, and business terminations. In addition, John regularly handles employment-related disputes involving restrictive covenants, harassment, and discrimination.
PROFESSIONAL HIGHLIGHTS
Professional Activities
State Bar of Arizona
State Bar of California
Community Activities
Greater Phoenix Leadership
Recognition & Accomplishments
The Best Lawyers in America, commercial litigation, 2012-2019
AV Preeminent Rating, Martindale-Hubbell
Named to Southwest Super Lawyers, 2014-2019
Jay Dearborn, President, Corporate Payments, WEX
Donna Sciarappa, Regional Managing Partner of the Great Lakes Region, RSM US LLP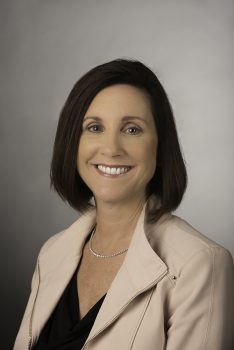 Donna is the Regional Managing Partner of the Great Lakes Region of RSM US LLP. With more than 25 years of assurance and business advisory experience, she specializes in serving middle-market companies in the health care and not-for-profit industries. Donna recently completed a four year term as a member of the RSM US LLP Board of Directors.
In the community, Donna devotes a significant amount of her time to the following activities: Cleveland Institute of Music, treasurer and finance committee chair; United Way of Cleveland, board of trustees; and U.S. Conference of Catholic Bishops, accounting practices committee member.
Donna is a member of The Committee of 200, (C200), an invitation-only membership organization of the world's most successful women business leaders. She is also a member of the 2010 Class of Leadership Cleveland and a past recipient of the Greater Cleveland YWCA's Women of Achievement Award and was named one of Cleveland's "40 Under 40" by Crain's Cleveland Business.
Professional affiliations and credentials
∙       Certified public accountant
∙       Ohio Society of Certified Public Accountants
∙       American Institute of Certified Public Accountants
∙       Healthcare Financial Management Association
Education
∙       Bachelor of Science, accounting, State University of New York at Brockport
Henry Childs, National Director Minority Business Development Agency (MBDA)
Board Connection Reception
Don't miss a special opportunity to meet with corporate, corporate advisory, and not-for-profit boards looking for new members. Attend an exclusive Board Connection Reception to make new connections and explore opportunities.
The Board Connection Reception is your opportunity to fast track your road to a board position. Representatives from companies looking to find board members will be in attendance.
The Board Connection Program is available through CEO Connection's Board Connection Program.
Big Data: Know Your Customer; Accelerate Growth
How can you leverage data to gain a sustainable competitive advantage?
This session will explore:
Collecting data – the do's and don'ts

Analyzing data – how to uncover insights

Actioning data – how to make the data work for you
Frank Mollerop, CEO, Questback AS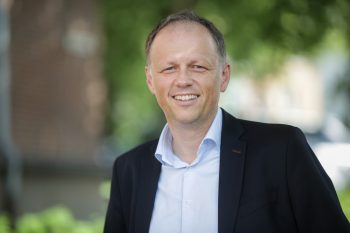 Frank Møllerop is a seasoned executive with a history of bringing innovation, intelligence and actionable insight to enterprises worldwide. With over 5,000 customers including one third of the Forbes Global 2000, Frank oversees Questback and its enterprise feedback management solutions, enabling companies to gather insight from employees and customers, act and bridge the gap between strategic planning and operational execution.
Joining Questback on the foundation of a distinguished career, Frank was previously an executive at SAS, the global leader in business analytics. Under his leadership, SAS received the prestigious "Great Place to Work" award; simultaneously, Frank was named "IT executive of the year" and received the Rosing Award. Previously at PricewaterhouseCoopers, Frank's expertise lies in analytics, business intelligence and innovative technology, transforming insight into business results.
Jeff Greenhouse, Vice President of Subscriber Growth, AMC Networks
Jeff Greenhouse is the Vice President of Subscriber Growth at AMC Networks where he uses big data, advanced analytics and data-driven marketing techniques to grow audiences, optimize revenue and reduce costs. With his unique mix of skills and experience, Jeff bridges the worlds of business management, technology and marketing, bringing entrepreneurial energy into the corporate enterprise.
Jeff has been on the forefront of digital marketing and technology for the past 23 years as an early mover into trends such as eCommerce (in 1997), viral marketing (in 1999), gamification (in 2000), search (2003), analytics (2003) and social media (in 2004).
In 1995, Jeff founded Singularity, an acclaimed marketing and design agency. Singularity served brands such as Omaha Steaks, Kellogg's, Brandywine Realty Trust, Kensington Computer Products, Fiskars Brands, and U-Store-It (now CubeSmart), racking up 140 awards before being acquired by a larger media agency.
In 1999, he co-founded Glowbug, a pioneer in viral marketing and promotions that was acquired by About.com in 2000 after building up a base of 6.5 million members.
In 2010 he launched 201 Proof, a marketing consultancy focused on holistic marketing strategy, serving clients like Vino Volo, Viejas Casino Resort and the Specialty Food Association. He also spent two years as the Chief Marketing Officer of CEO Connection.
Prior to joining AMC Networks, Jeff held data analytics and media science positions at Scripps Networks and Discovery.
Jeff is the creator of the "Leading From Any Level" seminar and has been a guest speaker at Wharton, Saint Joseph's University, NYU and Arcadia University, and a writer for the Advertising Week blog, MarketingProfs and Philly Ad News
Healthcare: Recruit, Retain and Protect Your People
How can we keep our people healthy without breaking the bank?
This session will explore:
A mid-market bundling program to create a more cost-effective health insurance program

The ACA and mid-market companies' benefit strategies

Creative alternatives and options

Preventative care initiatives

Wellness programs/Promoting work-life balance

Progress report from the CEOC Health Care Committee
Doug Robinson, Chairperson of the CEOC Healthcare Committee
Doug Robinson, Chairperson of the CEO Connection Healthcare Committee, is a results oriented executive driven by strong financial and operational experience.  He has a proven track record in large, mid-size and small organizations, public and private, with progressive responsibility building organizations.  He has successfully built senior management teams and reshaped Board of Director groups that drive shareholder value.  Mr. Robinson has held executive level positions with organizations such as United Health Group, PricewaterhouseCoopers, Deloitte Consulting, WorkWell Systems and LifeVantage Corporation.  Further, he has served in various advisory capacities with many large corporations as well as Director positions with various Boards.  Mr. Robinson received a B.A. in Marketing, Public Relations and Speech Communications from Gonzaga University where he continues to guest lecture on health care economics to its graduate and undergraduate schools.  Mr. Robinson has been married to his wife Mary for 18 years, and together they are the parents of a blended family of six adult children who are scattered throughout the United States.  They now have five grandchildren.
Todd Walrath, CEO of HomeCare.com
Jim Mead, CEO, PinnacleCare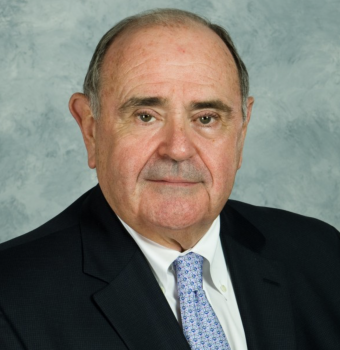 James M. Mead is the CEO of PinnacleCare, after having served for two years on the Board of Directors for the Baltimore-based health advisory service and 20-plus years as the President and CEO of Capital BlueCross (Harrisburg, PA), where he served as the organization's Vice Chairman. From 1988 to 2004, Mr. Mead served on the board of directors of the national BlueCross BlueShield Association, sitting on many national committees and chairing its Plan Performance and Financial Standards Committee. Mr. Mead continues to serve on the boards of directors of several health care companies and is a former Member of the Board of the Federal Reserve Bank of Philadelphia serving as its Chairman from 1994 to 1996. 
Additionally, Mr. Mead is the Managing Director of JM Mead, LLC, established in 2004 to provide advisory services in health economics and healthcare financing to private equity firms, investment banking firms and emerging companies. He is a Venture Partner with Radius Ventures, LLC (New York, NY), a private equity firm focused on leading-edge health services and life sciences firms.
Risk Management & Cyber Security:
What You Don't Know Can Kill You
How can companies anticipate and mitigate the inherent risks of doing business? How can you best mitigate losses in the event of an attack?
This session will explore:
Regulatory risks

Financial risks

Social risks

Country risks

The ever-evolving hacker environment

Core principles of cyber-security

Specific actions you can take to mitigate risk
John Wright, Partner, Ballard Spahr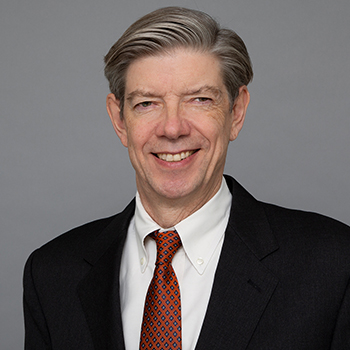 John Wright is a highly experienced business lawyer with an extensive background both as outside counsel and in-house with law departments at large corporations. With more than 35 years in practice, John leverages his wide-ranging experience to provide clients with strategic advice and advocacy so they can act effectively in the marketplace. John advises both public companies and private equity investors, and has particular skill in corporate governance, securities regulation, and mergers and acquisitions.
John led the law department for 15 years at Triumph Group, Inc., a leading global aerospace component supplier, from 2004 until December 2018, serving as Senior Vice President, General Counsel, and Secretary. John managed all international legal, governance, and regulatory compliance matters, including for Triumph's non-U.S. subsidiaries in multiple jurisdictions. He advised the company's senior management and Board of Directors on corporate disclosure, investor relations, and shareholder activism. During his Triumph tenure, John managed multiple consolidations, dispositions, reorganizations, and restructurings within the United States and in foreign jurisdictions.
Earlier in his career, John practiced with law firms for more than a dozen years, including previously at Ballard Spahr from 2000 to 2004, and as well in-house at Safeguard Scientifics, Inc., and AdvaCare, Inc.
John has experience with negotiating, documenting, and executing acquisitions, refinancing of senior bank debt, and issuance of senior subordinated debt and convertible debt. He advises clients on corporate compliance, including matters involving the False Claims Act, the Foreign Corrupt Practices Act, government contracting, export control, EU data privacy, and corporate governance.
John also has directly supervised numerous significant litigation matters and uses that experience to guide clients on litigation strategy. He handles matters implicating employment law and the legal aspects of labor relations, such as ensuring a cohesive, company-wide legal strategy applicable to union and non-union sites. John also manages corporate intellectual property rights and has experience developing IP-related policies and procedures as well as negotiating licenses and related contracts. John has also managed corporate real estate issues, including compliance with environmental laws and negotiation and enforcement of indemnification provisions in remediation agreements.
A leader in the legal profession and the community, John teaches continuing professional education courses and actively promotes nonprofit organizations dedicated to the arts and other civic causes.
John has been recognized with prestigious awards over the course of his career. They include the Burton Legend in Law Award, awarded to general counsels based on outstanding reputation and track record; Corporate Counsel of the Year Award, Public Company General Counsel Category from the Philadelphia Business Journal; and the David S. Replansky Memorial Award, the highest honor bestowed by the Business Law Section of the Philadelphia Bar Association.
Henry Young, Senior Technology Policy Advisor, Office of the Secretary - U.S. Department of Commerce
Talent Management:
Recruit, Educate; and Retain the Best People
How can we best acquire, develop, and keep talent?
The session will explore:
What it takes to be a "best place to work"

What it takes to be a "best place to work for millennials"

Creative channels to find talent

Developing stars

Motivating talent

Progress report from the CEOC Talent Management Committee Projects

Update on the CEOC CHRO Forum
Joe Hart, President and CEO, Dale Carnegie Training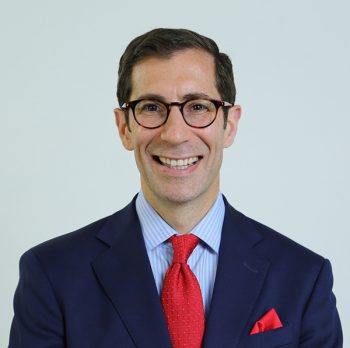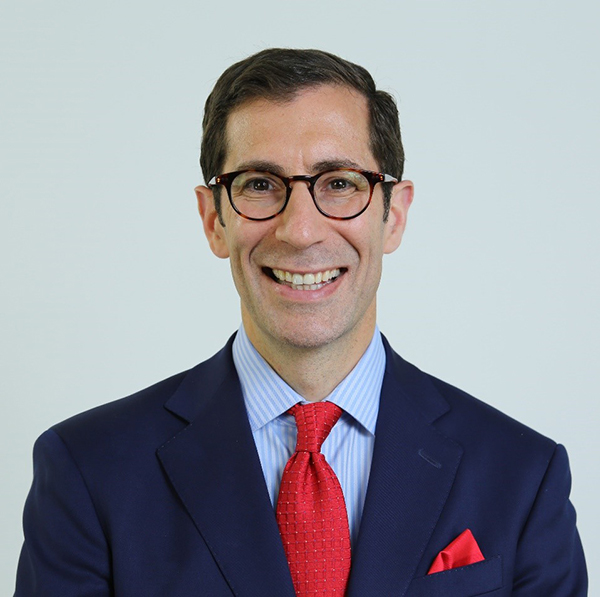 Joe Hart is the President and CEO of Dale Carnegie Training, an organization whose founder pioneered the human performance movement over 100 years ago and has continued to succeed and grow worldwide, through constant research and innovation building on its founding principles.  
Dale Carnegie Training has more than 3,000 trainers and consultants, operating in 300 offices in over 90 countries impacting organizations, teams and individuals.  Dale Carnegie Training's client list includes more than 400 of the Fortune Global 500, tens of thousands of small to mid-sized organizations and over 8 million individuals across the globe.   
In addition to being a Dale Carnegie graduate, Hart worked closely with the company as a strategic partner for nearly 10 years before taking the reins as President and CEO in 2015.  He attributes much of his success in business to the Dale Carnegie training he had early in his career.  
A visionary, risk-taking leader, Hart helped build two technology-based companies, including an e-learning business called info Ally.  In 2005, Joe sold that company and became the President of a new company called Asset Health. Asset Health is a privately-held and fast-growing technology / health promotion and training company that serves numerous Fortune 1,000 companies, internationally recognized health systems, and other major businesses. 
Hart holds a Bachelor's degree in political science from University of Michigan and a law degree from Wayne State University Law School.
Jeff Kiesel, CEO of Restaurant Technologies, Inc., Chairperson of the CEOC Talent Management Committee
Fred Hencke, Senior Vice President, The Segal Group
Innovation Connections:
Find & Integrate M&A Opportunities
How to source, evaluate, fund and integrate acquisitions
The session will explore:
Major challenges to M&A success

Agents for success

Identifying and assessing opportunities

Access to Capital

OnBoarding the acquisitions

Preventing culture clashes

Ensuring alignment

Progress report from the CEOC Innovation Connection Network
Adam Breslawsky, Managing Partner, Oberon Securities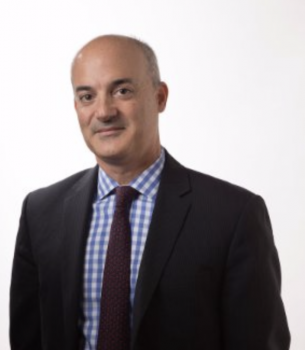 Adam is a Managing Partner and member of Oberon's management committee, bringing more than 20 years of executive and leadership experience to the firm. With nearly 25 years in investment banking, Adam has successfully led the execution of middle-market M&A, restructuring, and debt and equity financing transactions across a myriad of industry sectors including business services, consumer products, retail, general industrials, telecommunications, and technology.
Prior to joining Oberon in 2002, Adam was a senior investment banker at JP Morgan, where he executed numerous M&A and financing transactions primarily in the Telecom, Media & Technology Group. Prior to JP Morgan, Adam worked at Merrill Lynch in the Mergers & Acquisitions and Leveraged Finance Groups where he executed over $2 billion in transactions across a number of industry sectors including consumer products, healthcare, and technology. Adam earned his M.B.A. from the Wharton School at the University of Pennsylvania and his B.A. from Union College.
Ollen Douglass, Managing Director, Motley Fool Ventures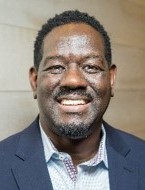 Ollen is the founding Managing Director of Motley Fool Ventures, an $150 million early stage, technology-focused venture capital fund.  Prior to that, he was CFO of The Motley Fool, Holdings, Inc. for 14 years.  As CFO, Ollen was responsible for the overall financial health of "The Fool", and helped guide the company through periods of major growth, contraction and market volatility.  Ollen's oversight duties included Finance and Accounting, as well as periods overseeing Legal, Benefits, Sales, Business Development, Real Estate, Business Intelligence, International, and Asset Management.
Ollen serves on the board of Eyrus, InHerSight and Young Artists of America (Treasurer). He is a recipient of the Washington Business Journal's Minority Business Leader Award, has been twice nominated for Greater Washington CFO of the Year, and has been recognized inside the Motley Fool with the Founders' award and Favorite Fool award.  Ollen also provide mentorship through the Conscious Ventures Lab and The Global Good Fund.
His experience spans public, private and government agencies. Ollen was an auditor for KPMG, where ehe focused on financial and health care companies.  He is a CPA (inactive) and received his bachelor's degree in accounting from the University of Baltimore.  He lives in the D.C. area with his wife and three sons.
Tax Policy: Here We Go Again
How do the current tax policy changes affect the way you do business?
This session will explore:
Minimize taxes

The best ways to manage your corporate balance sheets, P&L statements, and cash flows domestically and across borders

Legal responsibilities and liabilities… including personal

What to do what not to do and when do you do or not do it

The CEOC Tax Checklist powered by RSM
Saba Ashraf, Partner, Ballard Spahr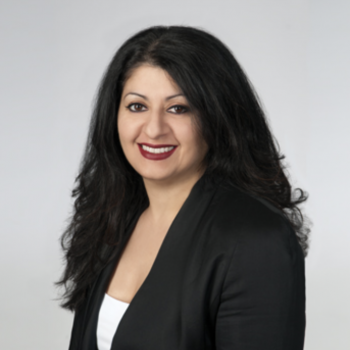 Saba Ashraf is a Practice Leader of Ballard Spahr's Tax Group. She advises clients worldwide on corporate and partnership taxation matters. Saba has managed the tax aspects of a wide range of complex business transactions, including coordination with internal and external non-tax counsel and financial advisers. She handles the tax-related issues involved in domestic and international mergers, acquisitions, and spin-offs; recapitalizations; leveraged buyouts; going private transactions; joint ventures; fund formations; private equity investments; debt restructurings and loan workouts; securitizations; and the tax aspects of REITs and investments in real estate. Saba has particular experience in structuring various business relationships that are subject to the federal partnership tax rules, including with respect to complex partnership allocations, basis, losses, and other issues. She also has experience dealing with the IRS and state tax agencies during state and federal audits.
Saba has represented major financial services institutions and investment concerns, global manufacturing firms, and Fortune 500 companies, and she has managed the tax issues on 10-figure deals, both in the United States and abroad. She has also served as an additional resource to other law firms and accounting firms.
Representative Matters
Represented one of the primary distributors of petroleum in the U.S. in a $450 million carve-out divestiture involving dispositions of entities as well as pipeline assets

Represented the acquiring company in a series of taxable and tax-free roll-up transactions of several corporate and pass-through entities to create a combined enterprise providing a suite of products and services to physicians, hospitals, and insurers relating to genomic testing

Advise an employee-owned private equity firm whose mission is to maximize employee shareholder value in the tax structuring of acquisitions of portfolio investments, which structuring seeks to maximize purchase price paid by taking into account tax benefits yielded by unique employee ownership structure

Represented the key management team members of one of the largest contract security service companies in the U.S. in the tax-free rollover of profits and capital interests of such members in a business combination resulting in the largest security company in North America

Advise a Fortune 500 energy company with an Up-C structure as to tax matters relating to the creation of two new classes of common stock pursuant to a recapitalization, followed immediately by a public offering of the stock

Advise as to the structuring and drafting of profits interests for partnerships of all sizes and levels of sophistication

Represented an equipment finance company regarding the U.S. federal income tax aspects of the cross-border securitization of lease receivables

Advised on tax aspects relating to the formation and operation of a private equity fund, attracting U.S. and non-U.S. investors, formed to target investments in the Southeast

Represented a real estate developer in negotiating tax and business aspects of a joint venture agreement with respect to a major development project

Represented a Canadian gold mining company with significant U.S. shareholders in a three-way business combination, in a deal valued at more than $8 billion

Advised a national home builder on offerings of Tangible Equity Units, Senior Notes, Common Stock, and Mandatorily Convertible Notes

Represented an investor in the extraction of equity in real estate on a tax-deferred basis using a leveraged partnership

Represented several Chinese companies in tax issues concerning investment and expansion in the United States
Performance & Cultural Alignment Workshop:
Working Together Accelerates Growth
How to make your organization more predictable and profitable?
Find out how companies have achieved this through:
Removing organizational drag

Aligning the company's core values to how the business is actually managed

"Running the numbers" – a unique perspective
Mark Follows, President, Carpedia International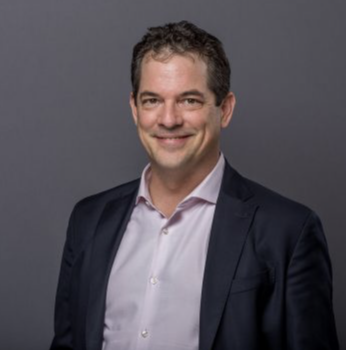 Mark is President of Carpedia International and oversees all functions related to the growth and service delivery of the firm. He is instrumental in developing and refining many of the components of the fundamental Carpedia methodology.
Mark has over 25 years of operational consulting experience for leading companies and organizations in many industries all over the world. His areas of expertise include demand planning, marketing and sales, supply chain optimization, change management, and implementation. Mark has his Bachelor's degree from Harvard University. He is active in the local community and is a highly regarded coach of competitive youth lacrosse.
Areas of Expertise:
Business Planning

Supply Chain Management

Operational Effectiveness
Jacques Gauthier, Director, Carpedia International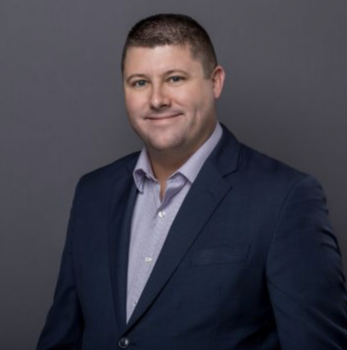 A genuine people person, Jacques serves as a Director for Carpedia. He excels in helping teams reach their greatest potential and guiding companies to surpass their financial expectations. After a brief departure from the firm, Jacques has 'returned home' in 2010 and hasn't looked back since.
Prior to returning to Carpedia, Jacques was with a multi-national BPO Services Firm responsible for operations, overseeing 15 sites across two continents. His clients were in the Americas, Europe, and Asia. He has also directed the integration of two acquisitions and the standardization of their management operating systems.
Jacques is a past President and board member of the Niagara Distress Center (crisis intervention organization) as well as a past board member of CAIFA (Canadian Association of Insurance and Financial Advisors). Jacques is a sports guy. He enjoys hockey, baseball, volleyball, skiing and is an avid outdoorsman. He adores spending time with his wife and two young sons and coaching his kids' athletic teams.
Areas of Expertise:
People Development

Sales and Marketing

Operational Delivery
Andrew Rush, Vice President, Carpedia International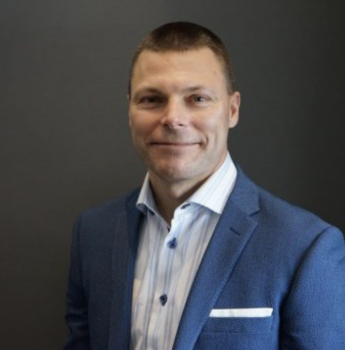 Andrew has a history of improving financial results through optimizing the collaboration of teams and developing more effective senior leaders; focusing on the culture and behaviors required to be successful. He has been a consultant and a leader in turnaround situations and led companies that were recognized as being one of Canada's 50 Best Managed Privately Owned Companies.
Andrew is a professional speaker and performs training engagements for small and large groups, covering the topic of "Performance and Cultural Alignment: Aligning your team to increase the predictability and profitability of your business." Some of the groups that he has been asked to speak to include CEO Connections, TEC, MacKay CEO Forum, Canadian Manufacturers and Exporters, Innovators Alliance, ScaleUp Academy and Presidents of Enterprising Organizations.
His current role also involves him meeting with CEO's and members of the Executive Leadership Team to determine how well aligned their organizations are. Through a series of interviews and surveys conducted over a 1 day period he is able to conduct a Performance and Cultural Assessment (PCA). This tool provides feedback and action plans as to where companies have opportunities to gain a greater degree of alignment.
His interest in alignment also continues outside of business, as he has endured 20 years of various physical therapies to try and better align his knee, hip, back and ankle.
Andrew started his career with Carpedia in 1997. From there he went on to various companies in the building materials, aluminum and construction industries as Vice-President of Operations, Vice-President of Sales, General Manager and President.
He has held leadership positions in companies with 25 to 1,200 employees, in unionized and non-unionized environments for both publicly traded and privately held firms. He returned to Carpedia in 2017.
Andrew graduated from Queen's University with a Bachelor of Commerce degree. He has held the role of Chair of the Canadian National Composites Council and is a recipient of the Canadian Plastics Industry Association Leadership Award.
He also focuses a large amount of his time coaching life skills to his three children. This audience is usually his most challenging.
Boards: Can't Live with them; Can't Live Without Them
How can you effectively "manage" your Board of Directors and recruit strong board members?
This session will explore:
Defining and identifying strong candidates for your board

Best practices in engaging in discussions with potential board members

Clarifying the difference between approval, accountability and advice

Best practices in managing board's strategic, organizational and operational processes

Where to find board members (and where not to look)

How to compensate board members

Diversity is critical to success
Tate Pursell, Managing Director, Unlimited Horizons, Inc.
Education: Leverage the Mid-Market Internship Program
How can mid-market companies partner with universities so everybody wins?
This session will explore:
The Mid-Market College Internship Program

How to compete with larger companies for talent on campus

Business skills needed to work in the Mid-Market

Opportunities to partner with universities

Relationships with community colleges

Progress report from the CEOC Education Committee
Liz Wessel, CoFounder & CEO, WayUp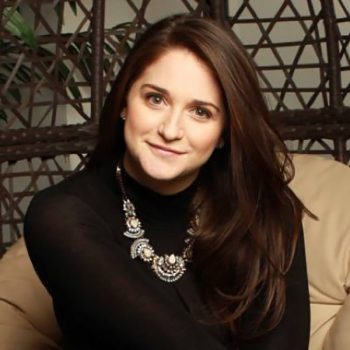 Bio Pending
Ian P. Sladen, Vice President of Cooperative Education and Career Development, Steinbright Career Development Center, Drexel University
Laura Zarrow, Executive Director, Wharton People Analytics
Customer Centricity: Focus on your Customer; Really Accelerate Growth
How can companies gain a competitive advantage by refocusing on the customer?
Dimensions to be addressed include:
Understanding what Customer Centricity is and what it isn't

Building stronger customer relationships

Understanding and anticipating their behaviors

Applying Customer Centricity to government
Peter Fader, Frances and Pei-Yuan Chia Professor of Marketing, Wharton School of the University of Pennsylvania
Peter S. Fader is the Frances and Pei-Yuan Chia Professor of Marketing at The Wharton School of the University of Pennsylvania. His expertise centers around the analysis of behavioral data to understand and forecast customer shopping/purchasing activities. He works with firms from a wide range of industries, such as telecommunications, financial services, gaming/entertainment, retailing, and pharmaceuticals. Managerial applications focus on topics such as customer relationship management, lifetime value of the customer, and sales forecasting for new products. Much of his research highlights the consistent (but often surprising) behavioral patterns that exist across these industries and other seemingly different domains.
In addition to his various roles and responsibilities at Wharton, Professor Fader co-founded a predictive analytics firm (Zodiac) in 2015, which was sold to Nike in 2018.  He then co-founded (and continues to run) Theta Equity Partners to commercialize his more recent work on "customer-based corporate valuation."
Fader is the author of Customer Centricity: Focus on the Right Customers for Strategic Advantage and coauthor with Sarah E. Toms of the book The Customer Centricity Playbook. He has been quoted or featured in The New York Times, The Wall Street Journal, The Economist, The Washington Post, and on NPR, among other media. In 2017, Professor Fader was named by Advertising Age as one of its inaugural "25 Marketing Technology Trailblazers," and was the only academic on the list.
Diversity: Key to Excellent Results
How can we enhance the diversity in the C-Suite and on the board?
This session will explore:
The programs to help mid-market companies include more women in senior management

How does your company look to potential women executives

Building a pipeline of diversified talent

Providing support and education

Progress report from the CEOC Most Influential Women of the Mid-Market Advisory Board
Don Cravins, Jr., Vice President, Policy & External Affairs, Charter Communications
Karyn Schoenbart, CEO, The NPD Group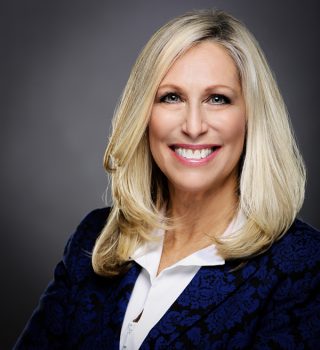 Karyn B. Schoenbart is the Chief Executive Officer of The NPD Group and the best-selling author of Mom.B.A.: Essential Business Advice from One Generation to the Next.
Karyn has spent the majority of her career working at The NPD Group, which provides information and advisory services for over 20 industries. NPD combines unique data assets and prescriptive analytics with industry expertise, working with the world's leading brands to support better business decisions and drive growth.
Passionate about coaching others to greater levels of achievement, Karyn wrote Mom.B.A: Essential Business Advice from One Generation to the Next as a practical guide on everything from effective first impressions and workplace politics to relationship development, skill-building, and overcoming the Impostor Syndrome. The book is based on the real-life business lessons Karyn amassed during her career.
Karyn has received several awards recognizing her outstanding impact as a female business leader including the 2016 Long Island Brava Award and the 2017 Legacy Award from Women in Consumer Technology. She was also named one of the Top 25 Most Influential Women of the Mid-Market by the CEO Connection for the past four years.
Karyn currently serves on the advisory board of The Resolution Project, a nonprofit organization that develops socially-responsible young leaders. Karyn has also served on the boards of directors of Civic Science, ARF Women in Analytics and CASRO, the Council of American Survey Research Organizations. She regularly teaches classes in leadership and developing client relationships.
Karyn is a graduate of the University of Massachusetts, summa cum laude. She and her husband live in Woodbury, NY. They enjoy the beach and spending time with their adult children.
Dr. Kathryn Ritchie, CEO, Ignition Institute, Chair of the CEOC Most Influential Women of the Mid-Market
Strategic Planning: Where Innovation Meets Scale
How can mid-market companies compete with more nimble smaller companies and large companies with significantly more resources?
This session will explore:
Best practices in tackling industry giants

Convergence tactics

Divergent tactics

Integrated business planning
Protecting your Trade Secrets: The CEO Primer
So you think you have protection… how can you best keep your trade secrets and what is your exposure? 
This session will explore:
Trade secrets are not just the secret formula for Coca-Cola. They are some of your most valuable assets;
Your biggest threat: employees – not hacking;
What you need to know to protect your secrets from the insider threat;
Difficulties created by doing business across states and country lines.
Russell Beck, Beck, Reed, Riden LLC
Jim Vaughn, Managing Director of iDiscovery Solutions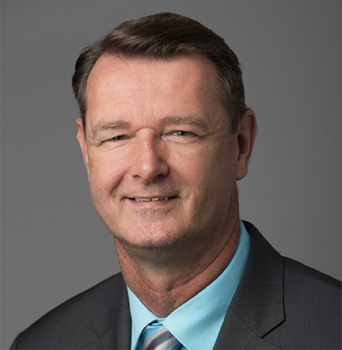 James D. Vaughn, a Managing Director of iDiscovery Solutions (iDS), is a court-recognized expert who has given testimony in nearly 80 cases involving topics such as evidence preservation, documentation of events, and computer forensic methodologies and procedures.  In addition to being an EnCase Certified Examiner (EnCE), Mr. Vaughn holds the digital forensic certifications of GCFE, EnCE and CCLO.
Mr. Vaughn has trained hundreds of law enforcement officers, attorneys, and other examiners on computer forensics and high-technology related issues involving best practices and methodologies.  He has 16 years law enforcement experience, has co-developed computer forensic courses for the California Department of Justice, and has been involved in high profile cases throughout his career.
Mr. Vaughn has extensive experience working on litigation and consulting matters in digital forensics, eDiscovery, and other high technology issues.  His experience covers both the Windows and MAC OS platforms. He serves his clients through the litigation or consulting lifecycle by assisting them with important issues like data scoping, preserving, gathering, processing, hosting, review and production, as well as deeper diving issues uncovered through the use of digital forensics.
Mr. Vaughn's matters have widely varied and span across diverse areas such as misappropriation of trade secrets, intellectual property issues, contract disputes, fraud investigations, alleged hacking, and employment disputes, among others.  He has served clients on the plaintiff side, the defendant side, and has served as a third party neutral on several occasions.
Rachel F. Ehrenpreis, Executive Director, Senior Employment Counsel, Celgene Corporation
Government Contracts: Regulations lead to Opportunities
How to develop partnerships with minority businesses to win Government contracts?
This session will explore:
Partner with Small Minority Businesses: Access + Scale = Sales
Where to find partners
How to create a win/win
Business opportunities, services and resources being offered by government agencies that benefit mid-market companies
Connecting with government agencies and participate in their programs
Progress report from the CEOC Government Partnership Committee
Paul Decker, Mathematica Policy Research
Sindy M. Benavides, CEO, LULAC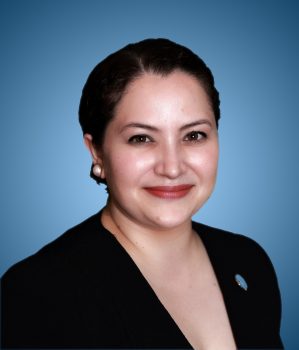 Sindy Marisol Benavides is a Honduran-American immigrant who has experienced the American dream, and now devotes her career to public service, ensuring that countless young people, women, and immigrants have the same opportunity. She is currently Chief Executive Officer for the League of United Latin American Citizens (LULAC), the oldest Hispanic civil rights organization in the country. She previously served as the Chief Operating Officer and National Director for Civic Engagement and Community Mobilization for LULAC, Vice President of Field & Political Operations for Voto Latino and as Northern Virginia Political Director for the 2012 Kaine for Virginia senatorial campaign. She has also been National Director of Community Outreach for the Democratic National Committee, and Latino Liaison and Director of Gubernatorial Appointments for Governor Timothy M. Kaine.
She received her Bachelor of Arts from Virginia State University in Petersburg, Virginia, where she graduated Valedictorian of her class and studied Political Science with a minor in Spanish. She has also attended American University for her Master's degree in International Affairs and is working on submitting her substantial research paper. Sindy is the founder, co-founder, or founding board member of LULAC Council 4611, VA Latino Higher Education Network (VALHEN), VA Coalition of Immigrant Rights (VACIR), and the Hispanic Organization for Leadership and Action (HOLA).
Marc Morial, President & CEO, National Urban League Inc