The Mid-Market Convention is designed to have experts leading discussions of the other experts in the room.  It is not a typical "speakers address an audience" environment.  In fact, there are no presentations and lectures. Everything is interactive.
Panels and workshops are configured differently to deliver ideas and tools with short and long-term application and impact.
Panels allow 1/3 of the time for panelists to present their ideas, 1/3 of the time for open discussion and debate across the room, and 1/3 of the time to create a shared vision to present to the world with specific actionable ideas to report.
Workshops are facilitated sessions in which CEOs and experts in the room help each other strengthen knowledge and skills. Knowledge and ideas are shared with the community via notes, slides, and takeaways.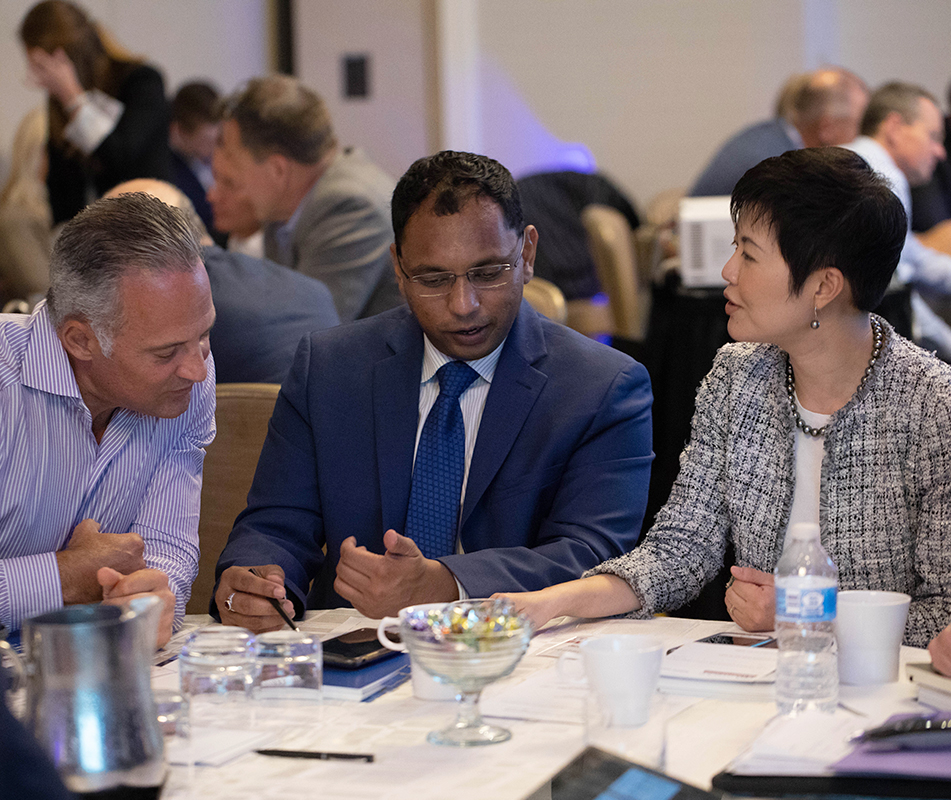 General Session: Convention Opening
Welcome & Interactive Convention Updates
Kenneth Beck, CEO and Founder, CEO Connection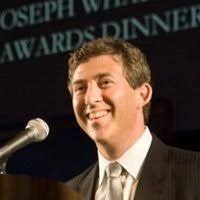 Kenny is the Chief Executive Officer of CEO Connection. A lifelong entrepreneur, he has launched and run several successful businesses throughout his career. In addition to running CEO Connection, he also operates Beck Enterprises as a conduit for other ventures, including Member Services, and RJ Real Estate.
As CEO of Beck Office Furniture he built the largest retail office furniture chain in New York before selling the enterprise in May 2004.  While at Wharton, Kenny was Co-Founder and CEO of the University of Pennsylvania Student Federal Credit Union, a nationally recognized full-service financial institution that still provides financial services and hands on learning experience to Penn students. As President of the Wharton Club of New York, he transformed the organization from an events-driven group to an active association with more than 250 volunteers serving over 30,000 alumni.
Kenny holds an undergraduate degree from Tufts University and an MBA from the Wharton School of Business. He currently serves on several boards, including UPSFCU and the Penn Club.
State of the Mid-Market
Discuss how and where things are going for the Mid-Market as a whole.
Board Connection Reception
Don't miss a special opportunity to meet with corporate, corporate advisory, and not-for-profit boards looking for new members. Attend an exclusive Board Connection Reception to make new connections and explore opportunities.
The Board Connection Reception is your opportunity to fast track your road to a board position. Representatives from companies looking to find board members will be in attendance.
The Reception is available through CEO Connection's Board Connection Program.
Big Data: Know Your Customer; Accelerate Growth
How can you leverage data to gain a sustainable competitive advantage?
This session will explore:
Collecting data – the do's and don'ts

Analyzing data – how to uncover insights

Actioning data – how to make the data work for you
Board Relations: Mind the board; Mine the value
How can you effectively "manage" your Board of Directors?
This session will explore:
Getting value from your board strategic, organizational, and operational processes.

Best practices in developing, encouraging, and transitioning board members 

Finding the right board members

How to find a board seat

Update from the CEOC Board Connection program Director
CEOs and the Future of Work: The things Nostradamus wished he knew
What can we expect and how can we prepare for the advancements in artificial intelligence, automation, and robotics?
This session will explore:

Creating Employee experience by redesigning the entire organization to deliver a better customer experience.

Automation of jobs and activities redefine work, jobs, and workplace but at the same time leverage automation to boost efficiencies and operational excellence. 

Disrupted workforce and the need to develop a future-forward and innovative approach to leverage strategy.

Artificial intelligence to support growth and innovation
CEO Image: Everything communicates
How can you best manage your image?
This session will explore best practices in image management across be, do, say.

What you say and don't say, to whom, and when.

What you do and don't do and how that aligns with what you say.

Who you really are, what you believe, and how that must underlie what you do and say.

How to

evaluate, improve, enhance, update, or upgrade your appearance to ensure that your image is consistent or congruent with your personal, social, and/or professional roles and goals—and with what you want to accomplish in life.
CEO Wealth: How to make it; How to keep it
How can you optimize your wealth?
This session will explore:

Best practices in managing the difference between short-term salary, mid-term bonuses, and long-term equity compensation 

How to manage your wealth over time. 

What to do before and after a liquidity event
Customer Centricity: Focus on your Customer; Really Accelerate Growth
How can companies gain a competitive advantage by refocusing on the customer?
Dimensions to be addressed include:
Understanding what Customer Centricity is and what it isn't

Building stronger customer relationships

Understanding and anticipating their behaviors

Applying Customer Centricity to government
Diversity: You know why. Here's how.
How can we enhance the diversity in the C-Suite and on the board?
This session will explore:

This session will explore:
Programs to help mid-market companies include more women in C-suite and on boards

Partnering with Small Minority Businesses: Access + Scale = Sales

How your company looks to diverse executives

Building a pipeline of diversified talent

Providing support and education

Progress report from the CEOC Most Influential Women of the Mid-Market Advisory Board
Healthcare: All for one and one for all
If Walmart, Amazon and JP Morgan can do it, so can the mid-market.
This session will explore:

Association Plans: Is it time and is it doable?

A mid-market bundling program to create a more cost-effective health insurance program

Creative alternatives and options

Preventative care initiatives

Progress report from the CEOC Healthcare Committee
Innovation Connections:

The birth of a virtual accelerator
How to fuel growth at your company
This session will explore:

Make, partner, and buy choices across different scenarios.

How to find quality deal flow

Creating a joint mid-market virtual accelerator
Merger and Acquisition Connections: Find & integrate M&A opportunities
How to source, evaluate, fund, and integrate acquisitions?
The session will explore:

Major challenges to M&A success

Agents for success

Identifying and assessing opportunities

Access to Capital

Onboarding the acquisitions

Preventing culture clashes

Ensuring alignment

Progress report from the CEOC M&A Connection Network
Personal Branding: It's not about you, but it does make a difference
How can you best manage your brand as a CEO to drive growth for you and your company?
This session will explore:

A BRAVE approach to personal branding (Behaviors, Relationships, Attitude, Values, Environment)

Context and purpose

Strategy

Messaging and implementation, including media choices
Risk Management & Cyber Security:

The world is changing and you should too.
How can companies anticipate and mitigate the inherent risks of doing business? How can you best mitigate losses in the event of an attack?
This session will explore:
Regulatory risks

Financial risks

Social risks

Country risks

The ever-evolving hacker environment

Core principles of cyber security

Specific actions you can take to mitigate risk
Roundtable on kick-starting growth
How best to manage the intersection of innovation and scale?
This session will explore:
Organic Business Growth

Strategic Business Growth

Partnership/Merger/Acquisition

Internal business Growth

Rapid Business Growth
Social Impact: Enlightened Self-Interest
How you can change the world and improve the bottom line. This session will explore:
Three types of CSR and when to use them

CEOC Growth Fund Program for employee retention and engagement.

Member success stories

Integrating social impact into your business strategy.

Measuring the impact of CSI activities.

How effective CSI strategies affect your brand.

How to engage employees in a CSI strategy.

Partnering to achieve greater impact
Social Media and the CEO: Talk leads to Action
How to Strengthen your leadership narrative and communications
This session will explore:
LinkedIn, Twitter, Facebook and the rest

How your personal brand amplifies your corporate brand

What to do in a crisis

What not to do in a crisis
Strategic Planning: Where Innovation Meets Scale
How can mid-market companies compete with more nimble smaller companies and large companies with significantly more resources?
This session will explore:
Best practices in tackling industry giants

Convergence tactics

Divergent tactics

Integrated business planning
Talent Management:
Acquire, develop, encourage, plan and transition people
How can we best acquire, develop, and keep talent?
The session will explore:
What it takes to be a "best place to work"

What it takes to be a "best place to work for millennials"

Creative channels to find talent

Developing stars

Motivating talent

Progress report from the CEOC Talent Management Committee Projects
Technology: Digital Transformation How and Why
How can the Mid-Market work together to close the digital divide developing in today's economy?
This session will explore:
Leadership: The ability to see changes in the ecosystem and create a DX vision
Omni-Experience: Blend digital and physical experiences to garner customer allegiance
Information: Turn information into a competitive advantage
Operating Model: Create new digital revenue streams from connected systems
Worksource: Leverage technology to win the war for talent