The CEO Connection Talent Management Committee focuses on helping mid-market companies compete in the war for talent … and win.
The mission of the
CEO Connection Talent Management Committee
is to:
Identify and create opportunities for individual mid-market companies and the mid-market at large around recruiting, education and retaining talent.
Develop and encourage programs that can be support individual mid-market companies and the mid-market at large compete to talent.
Connect members to resources that can help with Talent Management.
Talent Management Programs
With the Talent Management Programs, participating CEOs will have access to a robust program that provides holistic support. 
Wharton Executive Education Programs
Executive Onboarding
Nonprofit Leadership Class through Penn
Talent Management Committee
Connect with other mid-market CEOs, create opportunities for your company, and shape the mid-market perspective on this important issue, while collaborating on ideas to help change the world.
Serving on this committee is not designed to take a lot of time. To join this (or any) committee, please email committees@ceoconnection.com.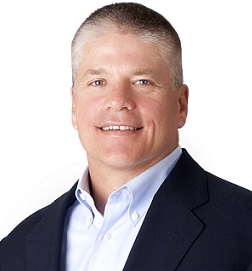 Talent Management Head: Jeffrey Kiesel
Chief Executive Officer, Restaurant Technologies, Inc.
Chair, CEO Connection Talent Management Committee
With more than 25 years of senior leadership experience, Jeff Kiesel is both the head and heart of Restaurant Technologies. He led the company to expand into a national service provider, established a new products team which has successfully launched a series of value added services, and continues to lead the evolution of an innovative and highly engaged team of over 900. Jeff joined in 2005 as CEO and stands by the set of values we call the 5 C's: customer, character, commitment, courage, and community. These values ensure that we put our customers and our community, first – never being afraid to reach out to help, lead by example, and always put our best foot forward. As part of this commitment, Jeff drives the Restaurant Technologies Cares program and is Chairman of the RT Educational Foundation. He also serves as the chairperson of the CEO Connection Talent Management Committee, serves on the Nixon Medical Board of Directors, and the SALO Advisory Board. Jeff held previous positions as CEO, president and senior vice president in both large and small companies across multiple industries, including 18 years with GE and GE Capital, and C-level positions with G&K Services and VIZTA3D Inc.
Jeff earned a bachelor's degree in economics from Williams College, Williamstown, MA, and an MBA from the Krannert School of Management, Purdue University. Family and fitness are passions for Jeff, including joining the Restaurant Technologies Team competing in Tough Mudder events.