Social Impact Award
The mid-market is unique — too big to be small, and too small to be big. Mid-market companies must go out of their way to adapt, grow, and to continually meet the needs of their clients in an ever-changing marketplace. Each year, CEO Connection's Mid-Market Awards recognize one mid-market CEO who has had the greatest impact in public service, social enterprise and/or philanthropy. View More Mid-Market Awards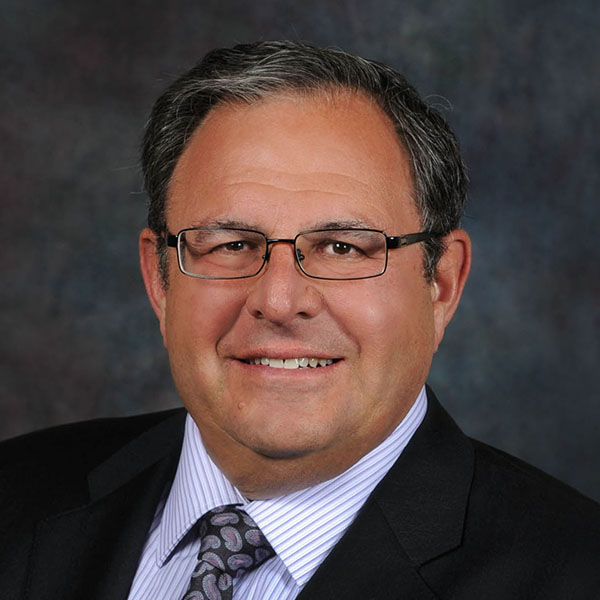 2019 Social Impact Award
Stanley Middleman, President & CEO, Freedom Mortgage Corporation
Stanley is well known for his commitment to non-profit organizations within the communities Freedom Mortgage serves, as well as fostering a community spirit among its employees. Stanley's strong commitment to giving back is reflected in Freedom Mortgage's Team Freedom Cares which is an employment and corporate giving program. Team Freedom Cares is well known for helping military families and working to fight hunger through food drives and sponsoring the local summer meals program for children.
About Freedom Mortgage
Freedom Mortgage is a non-bank, full-service mortgage company that provides mortgage loan servicing and originations through retail, wholesale and correspondent channels. As the nation's fifth largest mortgage provider, licensed in all 50 states, Freedom Mortgage is renowned for providing world-class service to its clients, borrowers, and partners. The company was founded in 1990 and is headquartered in Mount Laurel, New Jersey.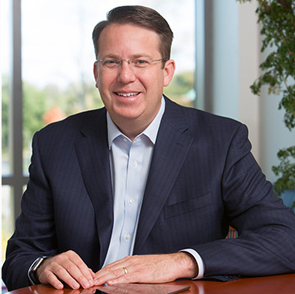 2018 Social Impact Award
Eric Green, CEO, West Pharmaceutical Services, Inc.
Eric Green oversees and implements West's priorities of environmental and social accountability and the company's "culture of giving." The company provides yearly charitable grants to organizations supporting children, the disabled, healthcare and STEM education, and sponsors an employee-led giving initiative that has collected millions of dollars for charities dedicated to cancer research, education, and local programs for children with special needs. Under Green's leadership, West also supports the Herman O. West Foundation, which provides scholarships and a matching gift program.
"At West, contributing to a healthier world and acting as a good citizen is ingrained in our DNA," Eric Green said. "We are honored to be a recipient of this Award which is a testament to the commitment our team members around the globe and the considerable volunteering time and resources they give each year to help create a better and healthier world."
Though Green stepped into his current role in 2015, he began his career years earlier with a degree in Chemistry and an MBA from Washington University in St. Louis, not knowing he would eventually head one of the world's leading creators of innovative packaging, containment, and delivery systems for healthcare therapies. Green's proven leadership now helps West earn the trust of pharmaceutical, biological and medical device companies looking for ways to deliver safe and effective patient care.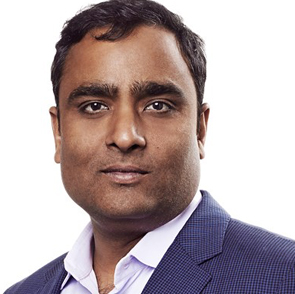 2017 Social Impact Award
Raj Mamodia, CEO, Brillio
Teaching disruptive technologies to underprivileged children might seem like a luxury. After all, basic needs come first. But as conceived by the CEO of a digitally disruptive tech startup, this education is no less than essential. It ignites imagination, democratizes innovation, and makes entrepreneurship accessible to all. Raj Mamodia is the visionary CEO at the heart of this program, and his conviction compelled him to dedicate a significant budget to the endeavor. For an established corporation, the dollar amount might not seem like a lot, but for a three-year-old startup, it is a significant sum.
Raj Mamodia is the founder and Chief Executive Officer of Brillio, a leading global digital consulting and technology services company. Raj started Brillio in 2014 to challenge the conventional approach to enterprise IT with the "New Know How" in technology. By focusing solely on implementing digital technologies for the world's leading companies, Raj helps clients re-imagine their businesses and
competitive advantages and rapidly develop and deploy disruptive industrial-grade digital solutions using UX design, digital applications, big data analytics, cloud, security and digital engineering. Brillio has become a fast growth digital transformation company with 2,600+ employees serving more than 350 customers, of which 50 are Fortune 500.
Raj is a true visionary and disruptor, a master strategist, planner, and implementer, known for his strong organizational ethics, culture, and discipline. As a thought leader in digital transformation, he has provided insight to business and technology media such as Forbes, Today, Knowledge at Wharton, The Smart CEO, and Midmarket CEO.
Before founding Brillio, Raj was a member of Cognizant's global leadership team and then became CEO of Collabera. He holds an MBA from the Kellogg School of Management, Northwestern University, and a Bachelor of Engineering degree from the Motilal National Institute of Technology.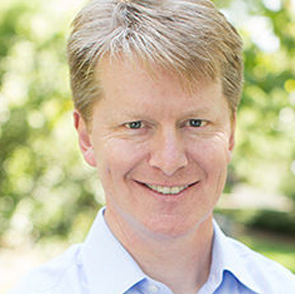 2016 Social Impact Award
John Replogle, CEO, Seventh Generation
Like the company he leads, John Replogle has a mission, to help people live healthier lives on a healthier planet. Mr. Replogle took the reins of the green-cleaning pioneer in March, 2011. Under his leadership, the company continues to extend the boundaries of corporate consciousness. In 2011, Seventh Generation was acknowledged as the #1 green company in America.
Mr. Replogle previously spent five years at Burt's Bees as Chief Executive Officer and President. He is credited with leading the company's deepened commitment to human and environmental well-being through the development of a business model called The Greater Good, embracing the triple bottom line of people, planet, and profit. Prior experience includes leadership roles at Unilever, Guinness and BCG. Mr. Replogle is a graduate of Dartmouth College and Harvard Business School.
An advocate of creative corporate social responsibility, Mr. Replogle has been recognized with the 2012 Global Green Millennium Award for Corporate Environmental Citizenship and the 2011 United Nations Leader of Change award. A proponent of education and humanitarian causes, Mr. Replogle has served on the Boards of Habitat for Humanity, Terracycle, Ravenscroft and Dartmouth College. He was also a Director with the Sealy Corporation and is currently a Director of Cree. He and his wife Kristin have four daughters and live in Raleigh, NC.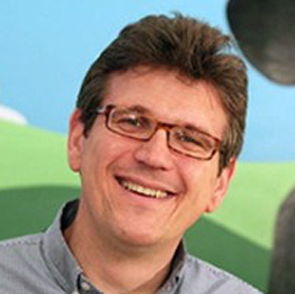 2015 Social Impact Award
Jostein Solheim, CEO, Ben & Jerry's
Jostein Solheim now in his fifth year as Chief Executive Officer at Ben & Jerry's Homemade Inc. is not your average CEO. Solheim continues to champion the iconic ice cream maker as it navigates its next chapter in business history. The vision, according to Solheim, is that Ben & Jerry's must continue to aspire to be a social justice company that just happens to make ice cream.
The native of Norway challenges the roughly 500 Vermont employees to practice the company's belief to "love its fans more than they love Ben & Jerry's," both with new and innovative flavors and in creative ways to continue to give back to the community. In addition Solheim and his team work with Unilever, its parent company, to partner in 35 countries around the world to bring Ben & Jerry's message of peace, love and ice cream to the masses.
Unilever is where Jostein has amassed two decades of business experience. The juxtaposition perfectly positions Solheim with a foot in each camp to be able to meet and exceed the expectations of both Unilever – responsible for manufacturing, distribution and finance, and Ben & Jerry's independent Board of Directors who oversee the company's Social Mission, quality and brand equity.
Jostein is proud to have the support of Ben & Jerry's cofounders – Jerry Greenfield and Ben Cohen – especially as he continues the company's focus on Social Mission projects such as values led sourcing, supporting Fairtrade, non-GMO labeling, being established as the first wholly-owned certified b-corporation and other progressive endeavors. The CEO and the ice cream namesakes recently marched for climate justice awareness in New York City along with 10 busloads of Vermont coworkers, friends and allies of the environment.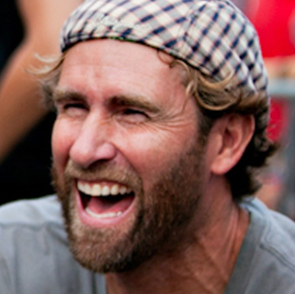 2014 Social Impact Award
Bert Jacobs, CEO, Life Is Good
Bert Jacobs is co-founder and Chief Executive Optimist of The Life is good Company. The Boston, MA-based lifestyle brand spreads the power of optimism and helps kids in need by donating 10 percent of its net profits to The Life is good Kids Foundation.
In 1994, with a combined sum of just $78 in the bank, Bert and his brother John officially launched Life is good®. Today, over 3,500 retailers nationwide carry Life is good products. Bert, John, and Life is good are living proof that "Optimism can take you anywhere."
Believing that consumers are influenced by too much "negative media", Life is good chooses to focus on what is right with the world vs. what is wrong. The connection with the Life is good community is at the heart of the company's success. With a social following of 1.8 million optimists and growing, consumers value its unique art house designs, optimistic, inspiring messages, and deep commitment to its social mission of helping children overcome poverty, violence and illness through the nonprofit Life is good Kids Foundation.
Bert focuses his energy externally on guiding the Life is good brand vision, including developing partnerships with best-in-class companies that can extend the Life is good brand into new product categories and markets. Internally, he focuses on organizational health, ensuring that Life is good's unique culture remains a source of motivation for its employees and competitive advantage for the business. When not overseeing the business, he enjoys live music, travel, surfing and a full-tilt game of Ultimate Frisbee. Claim to fame: he once jumped into the Boston Marathon with zero training and finished in less than four hours.
Bert has been awarded honorary doctorates from several universities for entrepreneurship, business innovation and philanthropy. He and the company he co-founded have been featured on CNNMoney, CNBC's Business Nation, ABC News Nightline, NBC's The Today Show, and in The New York Times, The Wall Street Journal, Inc Magazine, and Men's Health Magazine, among others.
Bert is the second youngest of six siblings from Needham, MA. He credits his mother with teaching his brother and him to face the bumps in the road with a smile. The Jacobs brothers see simplicity, humility, and a sense of humor as the three keys to Life is good's continued success.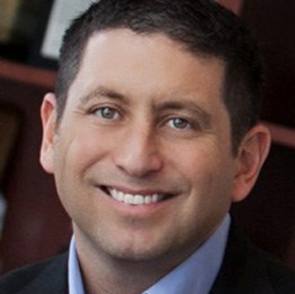 2013 Social Impact Award
Steve Bilt, CEO, Smile Brands
Steve Bilt is the President & Chief Executive Officer of Smile Brands, Inc. As a co-founder of Smile Brands, Inc., Steve also served as the company's Chief Financial Officer from inception in May 1998 through March 2000 has been Chairman of the Smiles for Everyone Foundation since inception in 2005. Steve led the company's acquisitions of Monarch Dental [NASDAQ: MDDS] and Castle Dental [NASDAQ: CASL].
Before joining Smile Brands, Steve was Vice President Finance for Vivra Incorporated (NYSE: V), an operator of 250 dialysis clinics in 29 states and specialty physician networks and practices in 15 states. Vivra was the second-largest provider of outpatient kidney dialysis services in the United States, caring for approximately 15,000 end-stage renal disease patients. He was with Vivra during its growth from approximately $150 million in annual revenues to over $700 million and through its successful sale.
Previously, Steve was Chief Financial Officer at SCRS, Inc., a provider of speech, occupational, and physical therapy with 70 locations in 10 states. SCRS provided rehabilitation therapy to approximately 40,000 patients annually, primarily in the skilled nursing environment. He participated with SCRS in its growth from $4 million in annual revenues to over $70 million. Earlier in his career, as a manager with Ernst & Young, he provided services to high-growth technology and healthcare organizations.
Steve was named Entrepreneur of the Year in an international program honoring business leaders who have created and sustained successful companies and is a member of the Entrepreneur of the Year Hall of Fame and Academy. Founded by $20 billion professional services firm Ernst & Young, the Entrepreneur of the Year program is co-sponsored nationally by SAP and the Kauffman Foundation. Steve was also honored with the Excellence in Entrepreneurship Award from the Orange County Business Journal for his role in founding and developing Smile Brands Inc. and has led the Smiles for Everyone Foundation to two American Red Cross Humanitarian Awards and numerous other international awards and recognition related to its ongoing services.
Steve received a Bachelor of Arts degree in business economics from the University of California at Santa Barbara and a Master of Business Administration degree from the Graziadio School of Business and Management at Pepperdine University and completed the Harvard Business School Presidents' Program. He is a Certified Public Accountant (inactive) in the State of California. Steve is a founding member, current President and serves on the Executive Board of the Dental Group Practice Association (DGPA) and is also on the Pepperdine University Board of Visitors. Steve serves on the Board, Audit Committee and Strategic Planning Committee for THINK Together, the largest non-profit after-school education program in the United States. In addition, Steve is a long time Board member of the Young Presidents Organization, an international association for chief executives. Outside of his community and professional activities, Steve enjoys scuba diving, mountain climbing, travel and spending time with his family.