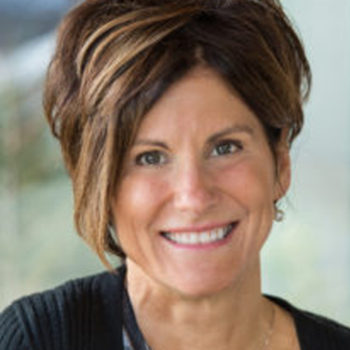 Mary Powell
President & CEO of Green Mountain Power
Mary Powell is nationally recognized as an energy visionary, positioning Green Mountain Power as a leading energy transformation company. Delivering clean, cost-effective and highly reliable power to customers all across Vermont, GMP offers cutting-edge products and service to reduce costs and carbon. In 2017, GMP was named one of the top 10 energy companies in the world by Fast Company. GMP has also achieved the top score for mid-sized utilities in the East Region in J.D. Power's 2016 electric utility residential customer satisfaction study.
Mary has served as president and chief executive officer for GMP since 2008. She initiated and implemented a strategic and comprehensive restructuring of the company that dramatically transformed GMP, and she has been the backbone of a cultural transformation and service quality improvement. Fast, fun, and effective is her motto. Under Mary's leadership, GMP became the first utility in the world to become a member of B Corp, showing a commitment to use energy as a force for good.
Mary has delivered on an ambitious energy vision to provide low-carbon, low-cost and highly reliable power to Vermonters. As a result, GMP became the first utility to offer to help customers go off-grid, built Vermont's largest wind farm, made Rutland, Vermont, the Solar Generation Capital of New England, and installed smart grid technology across GMP's service territory.
In 2012, Mary led the acquisition of Central Vermont Public Service, with a promise to generate $144 million in savings for customers. GMP has grown from serving 88,000 customers in 2008 to serving over 260,000 customers, with revenues of more than $640 million and $2 billion in assets.
In 2014, Mary announced a new partnership with NRG Energy, Inc. to make Vermont a leader in sustainable energy. And in 2015, Mary led another partnership with Tesla, with GMP becoming the first utility anywhere to offer customers the Tesla Powerwall battery.
In 2014, Mary was recognized by Powergen as the Woman of the Year, in 2015 The Burlington Free Press named her Vermonter of the Year, and in 2016, Fast Company named Mary one of the 100 most creative people in business. This is the second year that Mary has been nominated for the CEO Connection's Top 25 Most Influential Women CEO.