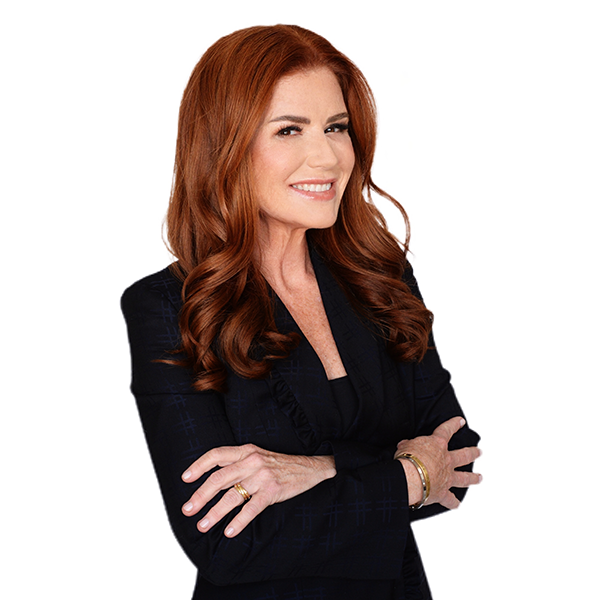 Kara Goldin
Founder & CEO, Hint, Inc.
Kara Goldin is a disruptor, builder, thought leader, and successful entrepreneur. She is the Founder and CEO of Hint, Inc., best known for its award-winning Hint® water, the leading unsweetened flavored water. She has been named one of InStyle's Badass 50, Fast Company's Most Creative People in Business, Fortune's Most Powerful Women Entrepreneurs, Fortune's Most Innovative Women in Food & Drink, and EY Entrepreneur of the Year for Northern California. The Huffington Post listed her as one of six disruptors in business, alongside Steve Jobs and Mark Zuckerberg.
Goldin majored in communications and minored in finance at Arizona State University, graduating in 1989. After graduating in 1989 from ASU, she moved to New York City, after accepting her first job out of college at Time Inc. Goldin worked in circulation at Time Inc. for three years. She started out as an executive assistant and worked her way up to managing the airline circulation for the Time Inc. publications. She then moved on to work in advertising sales at CNN.
Following her move to San Francisco, Goldin began working for a start-up called 2Market, a spin-out of Apple pursuing a computer-based shopping idea that Steve Jobs developed. She was given the position of National Sales Manager for two years until the company was bought out by AOL. Goldin then began working in e-commerce for AOL as the Vice President of Shopping and E-commerce Partnerships while her husband worked for Netscape. In this position she grew AOL's e-commerce and shopping business to about a billion dollars in revenue. After having three children, Goldin realized that she wanted to spend her time creating and living a healthy lifestyle. She had trouble losing the additional baby weight and came upon the realization that everything she was drinking was sugary, unhealthy, and artificially sweetened.
Goldin then took this idea and launched Hint in 2005 in San Francisco as a healthy alternative to the sugary, artificially sweetened drinks she had been consuming. Hint Water is flavored solely with natural fruit. In the 12 years since its creation, Hint Water has become an asset of the break rooms of some of Silicon Valley's highest-profile companies, including Google, Facebook and LinkedIn. Hint Fizz carbonated beverage was launched in 2011 and in 2017, Hint began to market sunscreen. Following her work and creation of Hint, Goldin wanted to share her experiences as an entrepreneur with the world. She created The Kara Network as a place for fellow entrepreneurs to reach out and tell their stories as well as provide some helpful insight to those who were interested in following a similar path. Kara's first job was at age 14 working for a local toy store, Alphabet Toys in Scottsdale where after a few weeks, she was asked to help with buying for the entire store. Kara credits this experience with launching her on the path to entrepreneurship.