Most Influential Women of the Mid-Market List
Advisory Board
The CEO Connection Healthcare Committee develops mid-market initiatives and strategies to improve the state of healthcare and the economics of healthcare for businesses and citizens.
The mission of the CEO Connection Healthcare Committee is to: Build and offer programs for mid-market companies that improve employee health and productivity and lower corporate healthcare expenses.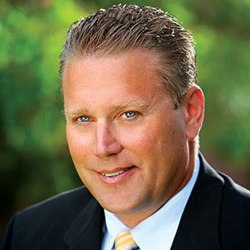 Doug Robinson
Chairperson of the Healthcare Committee
Doug Robinson, Chairperson of the CEO Connection Healthcare Committee, is a results oriented executive driven by strong financial and operational experience.  He has a proven track record in large, mid-size and small organizations, public and private, with progressive responsibility building organizations.  He has successfully built senior management teams and reshaped Board of Director groups that drive shareholder value. 
Mr. Robinson has held executive level positions with organizations such as United Health Group, PricewaterhouseCoopers, Deloitte Consulting, WorkWell Systems and LifeVantage Corporation.  Further, he has served in various advisory capacities with many large corporations as well as Director positions with various Boards.  Mr. Robinson received a B.A. in Marketing, Public Relations and Speech Communications from Gonzaga University where he continues to guest lecture on health care economics to its graduate and undergraduate schools. 
Mr. Robinson has been married to his wife Mary for 18 years, and together they are the parents of a blended family of six adult children who are scattered throughout the United States.  They now have five grandchildren.
Serving on this committee is not designed to take a lot of time and will enable you to connect with other mid-market CEOs, create opportunities for your company, and shape the mid-market perspective on this important issue while collaborating on ideas to help change the world.
To join this (or any) committee, please email committees@ceoconnection.com.