Young Leader Award
The mid-market is unique — too big to be small, and too small to be big. Mid-market companies must go out of their way to adapt, grow, and to continually meet the needs of their clients in an ever-changing marketplace. Each year, CEO Connection's Mid-Market Awards recognize one mid-market executive, who early in his/her career, has demonstrated the greatest potential for leadership and lasting impact. View More Mid-Market Awards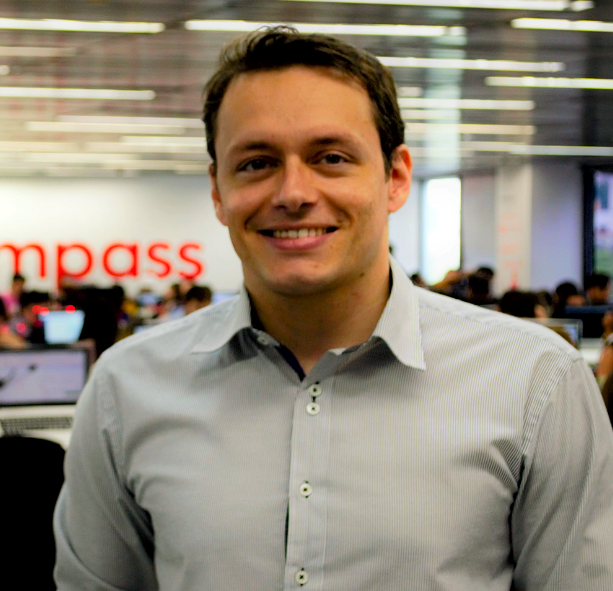 2019 Young Leader Award
Cesar Carvalho, Co-Founder and CEO of Gympass
Cesar Carvalho is the Co-Founder and CEO of Gympass, a corporate fitness program that gives employees an opportunity to find an activity to love, by offering an affordable membership with unlimited access to a global network of more than 30,000 different gyms and fitness facilities in 13 countries.
Gympass was born out of a problem Cesar had while he was working as a consultant at McKinsey & Company back in 2011. He was constantly travelling to new cities for project assignments and had trouble finding a local fitness option that wasn't expensive or time-consuming to access.
A year later, during a stint at Harvard Business School, he was sitting in a Strategy class when he conceived a solution for the dilemma – a shared economy for fitness facilities. With the help of former colleagues, Cesar put together a business plan and managed to secure enough investment to drop out of Harvard and make this idea a reality.
Based out of Gympass' headquarters in New York, Carvalho oversees worldwide operations implementing the company's overall strategy. With more than ten years of business management experience under his belt, Carvalho previously worked at top firms including CVC, McKinsey & Company and AC Nielsen.
Originally hailing from Minas Gerais in Brazil, Carvalho has a Bachelor's Degree in Business from Universidade de São Paulo and attended Harvard Business School before dropping out to found Gympass.
No matter how busy he gets, Carvalho lives out the Gympass mission by playing tennis every week and discovering new activities that he loves, like boxing and cross-training.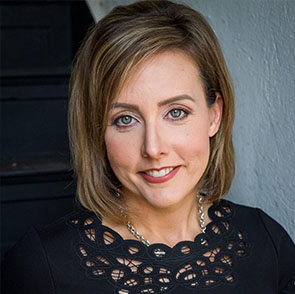 2018 Young Leader Award
Micalyn Harris, President, CEO, ELPRO Services
In 2017, Micalyn became President and CEO of ELPRO Services, Inc., the U.S. subsidiary of Swiss-based ELPRO Group.
Leveraging experience in organizational change and business strategy, Micalyn positioned the company to disrupt a competitive and growing market by completely redefining the subsidiary's organizational and financial focus, doubling staff and revenue in the short term. During her tenure with ELPRO, Micalyn has negotiated strategic selling partnerships to expand the company's sales and service footprint in the US, and spearheaded numerous continuous improvement initiatives.
"Within ELPRO USA, I saw the opportunity to reshape the company from the ground up. The most fulfilling part of that journey was redefining our culture and aligning with profitability," Micalyn said.
Micalyn also leads projects to engage employees in community fundraisers. She has a passion for fostering the growth of women in business leadership roles. Micalyn is a member of the Entrepreneurship Advisory Board at Marietta College where she received her B.S. in Biochemistry. Micalyn holds an MBA from New York Institute of Technology.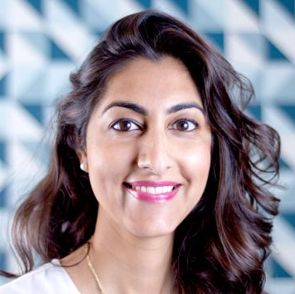 2017 Young Leader Award
Luvleen Sidhu, President, CSO, BankMobile
Luvleen Sidhu is Co-Founder, President and Chief Strategy Officer at BankMobile, a completely digital bank, offering an entirely fee-free checking account, aimed at helping the underbanked, millennials and middle-income Americans have an affordable, effortless and financially empowering banking experience. She is also a member of the BankMobile Board of Directors and Director and Founder of the BankMobile Foundation. Sidhu, along with her father Jay Sidhu, co-authored, "Why Can't Banks Be As Easy As Uber?: BankMobile And The Real Future Of Banking," which reached #1 International Amazon Best Seller-status and landed the authors on Amazon's Top 100 Authors list in Business and Money in less than 24 hours. She has also been recognized in the industry for her accomplishments. She was named 'Most Innovative Woman in Banking – Greater New York' and 'Best Women Owned Financial Services Company – New York' in Corporate America's 2016 American Businesswoman Elite Awards; one of Philadelphia Business Journal's 'Women to Watch in Banking' in September 2016; and Bank Innovation's Top 10 'Innovators to Watch' worldwide in June 2016, among others.
Sidhu has been featured regularly in the media including on CNBC, Bloomberg Radio, Yahoo Finance, Fox News Radio and in The Wall Street Journal, Forbes.com, American Banker, Crain's New York, FoxNews.com, among others. She is also a national and international speaker at industry conferences and at undergraduate and graduate programs, where she encourages financial innovation and entrepreneurship.
Sidhu holds a Master of Business Administration from The Wharton School at the University of Pennsylvania and a Bachelor of Arts Degree in Government from Harvard College.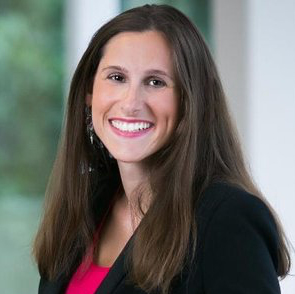 2016 Young Leader Award
Aviva Leebow Wolmer, CEO, Pacesetter Steel Service

Aviva Leebow Wolmer has been a transformative and commanding force during her tenure of leadership at Pacesetter, the unprecedented leader in innovative solutions for the manufacturing industry. Initially, Aviva was responsible for creating "Pacesetter University," before transitioning first to Vice President for People and subsequently Executive Vice President – a role responsible for the company's corporate, profitable growth.
Upon Aviva's promotion to CEO, she released the Vivid Vision. This document continues to inspire and direct a culture shift within the organization. Under Aviva's dedication to innovation, partnership and personal fulfillment in the workplace, departmental boundaries no longer exist and she has ignited inspiration, creativity, enthusiasm, and collaboration throughout the entire organization.
Aviva is aggressively working to break down the perception that steel is an antiquated industry and replace it with her vision of a vibrant, technology-driven cornerstone of American manufacturing.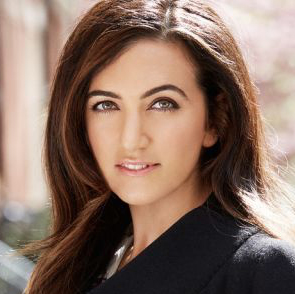 2015 Young Leader Award
Jennifer Hyman, CEO, Rent the Runway
Jennifer Hyman is the Co-Founder and Chief Executive Officer of Rent the Runway, a fashion company with a technology soul that is disrupting the way women get dressed. In her role, she oversees strategic initiatives and leads the company in growing all areas of the business, including marketing, technology, product, and analytics.
She co-founded the company in 2009 with Jennifer Fleiss, and has since raised $116 million in venture capital. With over 5 million members, 350 employees and 300 designer brands, Rent the Runway is the largest rental platform in the world, democratizing luxury for women everywhere in the sharing economy. Jennifer's vision is that every woman in this country — and eventually every woman in the world — should have a subscription to fashion.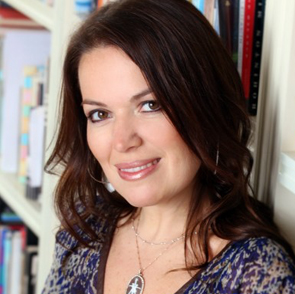 2014 Young Leader Award
Julie Smolyansky, CEO, Lifeway Foods
Julie Smolyansky became the youngest female CEO of a publicly held firm when she took over her father's kefir business, in 2002 at the age of 27 after his sudden death. Since being named CEO and director of Lifeway Foods (NASDAQ: LWAY) Julie has continued the company's growth trajectory with creative product development and marketing, bringing an Eastern European product into the U.S. mainstream and boosting annual company revenues over $100 million by 2014 from $12 million when she took over. Julie and her family were one of 48 families allowed to settle in Chicago from the Former Soviet Union in 1976 when she was just a one year old. Her mother Ludmila opened the first Russian delicatessen in Chicago's Rogers Park in 1978 and eventually owned 5 locations giving the Smolyansky family its entry into the food industry. Julie has vivid memories of being an early "guinea pig" for the kefir business founded by her parents in 1986 whether sampling new flavors and formulations, or traveling to food shows to help her parents build Lifeway into the first U.S. Company taken public by a Russian immigrant.
Julie is a graduate of the University of Illinois at Chicago (B.A., 1996), where she majored in Psychology and minored in Women's Studies. She began her career as an in home family counselor for Care Works, an agency that supported Department of Children & Family Services. She left the social service field to support her father at Lifeway Foods in 1997. Julie serves on the board of directors for the Anti‐Defamation League, Hebrew Immigrant Aid Society (a division of Jewish United Fund), Illinois Holocaust Museum and Education Center, Rape Victim Advocates, University of Illinois Alumni Association, International Probiotics Association, and Bia Sport (advisory board member). She is also a member of the United Nations Foundation Global Entrepreneurs Council, Economic Club of Chicago, Young Presidents Organization, The Committee of 200, The Chicago Network, Chicago Council on Foreign Affairs, Member of International Women's Forum and is a Summit Series and Fortune Most Powerful Women community member. She has presented research at the American Psychological Association's Annual Meeting (1996), and is a frequent speaker for various organizations including Nutracon's annual Anti-Aging Nutraceutical Conference, ChicWIT, the Nutrition Biz Journal Conference, the University of Illinois at Chicago Honors College, New Hope Natural Media, GE Leading and Learning Conference, Womenetics, JUF Women's Leadership Division, Women's Funding Network and is frequently asked to participate in panel discussions for organizations on a variety of topics ranging from healthy living to innovation, entrepreneurship, leveraging social media, and increasing women's participation and leadership roles. She is an Associate Producer for the documentary "Honor Diaries".
Julie recently joined Christy Turlington Burns as a maternal health advocate traveling to Bangladesh with her and Every Mother Counts and participating in a series of screenings and panel discussions for the film 'No Woman No Cry.' Julie frequently travels to the White House, including her 2011 visit to support young entrepreneurs with the non-profit organization Our Time and advocates for Violence Against Women issues in the Vice President's Office. Julie has been featured on multiple media outlets including ABC, NBC, CBS, FOX, Wall Street Journal, New York Times, Forbes, Fortune and was named to Crain's Chicago Business '40 under 40.'
In 2005, Today's Chicago Woman 'Rising Stars' and was a finalist for Ernst and Young's Entrepreneur of the Year Award in 2010, and was the recipient of the Anti-Defamation League 2013 Woman of the Year Award. Fast Company named her one of the "Riskiest in Business" in 2011 and New Hope Natural Media named her as one of top ten natural food executives to follow on Twitter. In 2013 Julie co‐founded a non-‐profit, Test400k, an organization dedicated to advocating ending the backlog of 400,000 untested rape kits in the United States.
Julie lives in Chicago and is the mother of two girls. She is never without crayons, baby wipes or her iPhone. She is also an avid marathoner, Pearl Jam devotee (she has been to 30 shows in multiple states and countries), reader/writer, cupcake connoisseur and frequent user of lavender sea salt body scrub for relaxation. Follow Julie on Twitter at @JulieSmolyansky.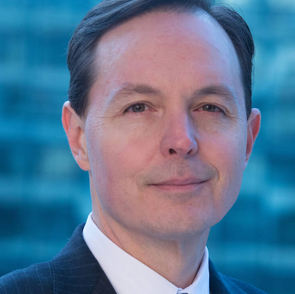 2013 Young Leader Award
Dylan Taylor, CEO, Colliers International's Americas Region
Dylan Taylor is chief executive officer of Colliers International's Americas region, which encompasses operations in more than 200 offices in 10 countries, with more than 7,000 employees and revenues of nearly $1 billion.
Throughout his career Dylan has worked extensively in international markets, having managed or launched operations in the Middle East, Europe, China and Latin America. He also has significant experience in business turnarounds and operational integration.
Under Dylan's leadership, Colliers was ranked the number-one brokerage firm in the United States (2011–2012) by Commercial Property Executive, and The Lipsey Company's annual survey listed Colliers as the second-most recognized commercial real estate brand in the world. The World Economic Forum named Dylan one of the top Young Global Leaders in the World for 2011 in recognition of his professional accomplishments, his commitment to society, and his potential to impact the world through inspiring leadership. He was recently selected as a commercial real estate thought leader as a Delphi Fellow for Big Think, a digital knowledge forum that has assembled the top thinkers from around the globe. Dylan is the only real estate industry professional to receive this distinction.
Before joining Colliers International, Dylan was president of Global Client Services for a competing real estate services firm where he oversaw 15 separate business units that included 4,000 employees and revenues of nearly $300 million. Previous to this firm, Dylan spent more than five years as senior vice president of Corporate Solutions for Jones Lang LaSalle and nearly seven years at SAIA Burgess, a global supplier of electronics based in Switzerland.
Dylan's community service passions include health and children: He has been an avid supporter and Board member for both the March of Dimes and the Kempe Foundation for the Prevention of Child Abuse and Neglect.
Dylan regularly speaks on issues related to global business strategy, organizational change, outsourcing, commercial real estate, capital markets, and economic trends. Recent appearances include the Bloomberg Global Real Estate Conference and the Bank of America Merrill Lynch Real Estate Conference.