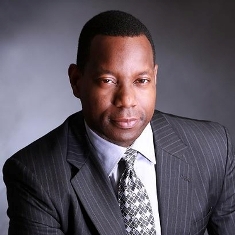 Victor Edozien
Chairman & CEO, SET Enterprises, Inc.
Victor Edozien is the Chairman and CEO of SET Enterprises, Inc and is a veteran of the US Army, 10th Mountain Infantry Division.
He has been in principal investing since 2004 primarily in manufacturing and consumer goods sectors and has over 20 years of experience in strategic planning, revenue growth strategy, acquisition strategies and business turnarounds/improvement.
Victor holds a BS in Electrical Engineering, BA Geology with Mathematics, MS in Engineering, and a MBA in Finance & Operations Management. He is in the Wharton Fellows Program at The Wharton School, University of Pennsylvania. He is a member of the Young Presidents' Organization (YPO), the Entrepreneurs' Organization (EO), and CEO Connection.
He serves on the Board of Directors of Ars Nova, a not-for-profit innovative off broadway incubator which discovers, develops and supports out-of-the-box young performing artists. He is also on the board of Athletes Unlimited a non-profit that provides opportunities for young aspiring athletes with disabilities. He is an investor in IMPACT3 that deploys time, treasure, and talent in social enterprises to make an impact in Detroit, Michigan.