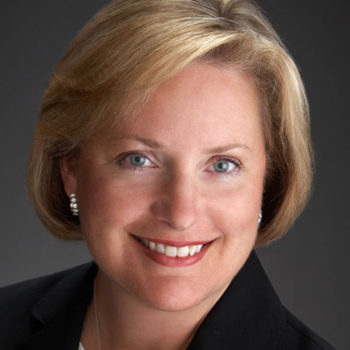 Sally Smith
President & CEO of Buffalo Wild Wings
As President and Chief Executive Officer of Minneapolis-based Buffalo Wild Wings, Inc., Sally J. Smith leads one of the nation's fastest-growing national restaurant chains, which includes more than 1,090 restaurants in the United States, Canada, Mexico and the Philipines with system-wide revenue of over $2.8 billion.
In 2003, Smith led the company in its initial public offering, raising more than $50 million which has helped fund the company's exceptional growth. The company has achieved compounded annual revenue growth of 27% over the past ten years and compounded annual net income growth of more than 34% over the past ten years.
Smith joined Buffalo Wild Wings as Chief Financial Officer in 1994 when it was a chain of 35 restaurants, mostly in Ohio. With her keen financial and leadership skills and a healthy dose of tenacity, Smith worked to establish a sound infrastructure and build the talented team that has helped the company grow from a regional chain to a thriving national brand.
Smith's exceptional achievements and leadership were recognized by the restaurant industry in 2010 when she received the Multi-Unit Foodservice Operators (MUFSO) Operator of the Year Award. In 2009, she was honored with another one of the industry's highest awards, the Gold Plate Award, presented by the International Food Manufacturer's Association (IFMA).
Other honors earned by Smith include: Twin Cities Business Outstanding Director Award in 2014, Twin City Business Hall of Fame in 2012, Minneapolis/St. Paul Business Journal Women in Business Career Achievement Award for 2010; Restaurants & Institutions magazine's Restaurant Executive of the Year in 2005; Nation's Restaurant News Golden Chain Award in 2003; and Ernst & Young's Entrepreneur of the Year for the Midwest Region in 2001.
Prior to joining Buffalo Wild Wings, Smith sharpened her business acumen with positions at the international accounting and consulting firm, KPMG, LLP, and during her 11 years at the national franchise company, Dahlberg, Inc. (now Miracle-Ear, Inc.), where she ended her tenure as Chief Financial Officer.
A native of Grand Forks, North Dakota, Smith is a graduate of the University of North Dakota with a Bachelor of Science degree in Business Administration and Accounting, and she is a CPA. She served as the 2011 Chairman of the National Restaurant Association Board of Directors. She is a director of AlerusFinancial Corporation, Allina Health System, and Hormel Foods. Smith is also a member of World Presidents' Organization and Women Corporate Directors.