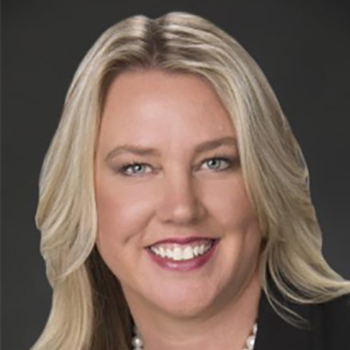 Lisa Atherton
President & CEO, Textron Systems
Lisa Atherton was appointed president and chief executive officer of Textron Systems in June 2017. Textron Systems' businesses provide innovative solutions to the defense, aerospace and general aviation markets. Product lines include unmanned systems, armored vehicles, advanced marine craft and surveillance systems, intelligence software solutions, piston engines, simulation, training and other defense and aviation mission support products and services.
Atherton joined Textron Systems after five years with Bell Helicopter. In her most recent role, she was the executive vice president, military business, where she was responsible for providing strategic direction and overall management for all government programs and business development efforts. Prior to that role, Atherton was the vice president, global military development, where she led the company's domestic and international military business development activities. She also held several other positions within the Military Programs department, including V-22 program manager and director of military programs. Prior to joining Bell Helicopter, Atherton was the vice president of area attack at Textron Systems, where she also served as the vice president of business development.
Before her career with Textron, Atherton spent eight years at Air Combat Command's Directorate of Requirements, helping to shape the budget and operational requirements and needs for the Combat Air Forces and was a contracting officer in the U.S. Air Force.
Atherton earned a master's in business administration from the Mason School of Business at The College of William and Mary and a bachelor's degree in legal studies from the U.S. Air Force Academy. She is a Presidential Leadership Scholar, and serves on the Board of Directors for Boulder Crest. She has also completed Textron's Senior Executive Leadership Programs at the Thunderbird School of Global Management as well as Duke University's Fuqua School of Business.