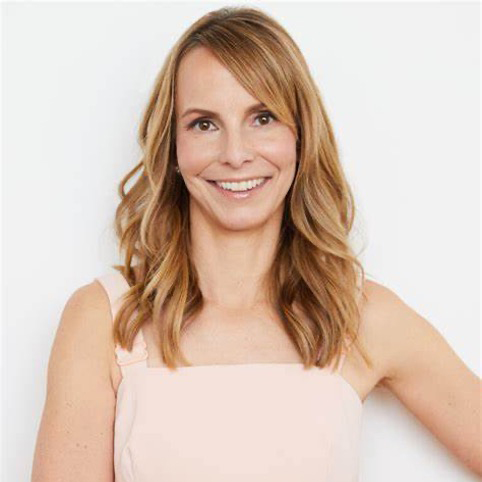 Heidi Zak
Co-Founder & CEO, ThirdLove
Heidi Zak is the Co-Founder and CEO of ThirdLove, the 3rd largest online bra and underwear company in America. She is on a mission to get every single woman in a great-fitting, beautiful and comfortable bra that makes her feel confident. She believes inclusivity should be the norm, not the exception, and has led the charge, inventing half-cups and offering women more than 80 sizes. Zak left her job at Google with the dream of offering women a better option and marketing to them in a way that didn't insult their intelligence or push impossible beauty standards.
In creating her company ThirdLove, Heidi Zak completely reimagined women's bras and the process of shopping for them. Zak graduated from Duke University in 2000 with a bachelor's degree in economics. She worked at Bank of America before becoming a strategic planning manager at Aeropostale in 2007, quickly rising to become a director. In 2010 she became senior marketing manager for Google. Then, in 2012, she quit to co-found ThirdLove with lingerie designer Ra'el Cohen. Bras are normally sized on the assumption that petite women are universally small-chested and that larger women are always generously endowed, which allows stores to limit the stock they need to shelve. ThirdLove innovated a fuller range that acknowledged the variety of women's bodies, including half-cup sizes that allowed for an even greater level of precise measurement. In addition, the company offers a mobile sizing app that allowed women to measure themselves at home and buy online, sidestepping the issue of store shelving. This allows Cohen and Zak to create bras that fit far more precisely and more comfortably than their competitors'. The company has continued to grow, offering memory foam bras and other lingerie items.
Seven years later, more than 16 million women of all shapes and sizes have used ThirdLove's innovative Fit Finder™ to find a bra that truly fits her body. ThirdLove is proud to have donated over $30 million worth of bras to women in need. Zak has been recognized as Fortune's 40 Under 40, EY Entrepreneur of the Year, National Retail Federation's Disruptors, Fast Company's Most Creative People and Goldman Sachs' 100 Most Intriguing Entrepreneurs.