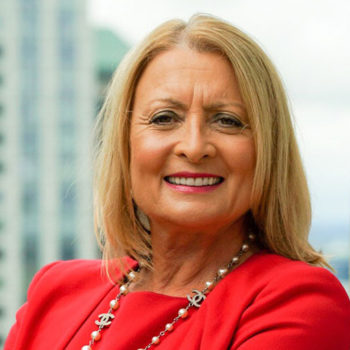 Sheila Flavell
COO and Executive Board Director of FDM Group
Sheila Flavell is the Chief Operating Officer and an Executive Board Director of FDM Group and has over 26 years of experience in both the public and private IT sectors internationally. She is passionate about enhancing diversity in the workplace and creating exciting careers for the next generation of digital talent.
Sheila played an integral role in the Group's flotation on AIM in 2005 and was a key instigator of the management buy-out of the Group in 2010 and the subsequent listing onto the main FTSE Market in 2014. Sheila's experience and knowledge of the sector has been crucial in driving the Group's global expansion programme, taking FDM into the FTSE250.
Sheila spearheads FDM's Global Women in Tech campaign and FDM's Getting Back to Business programme, aimed at providing opportunities for returners to work. She sits on the main Board of techUK and the Women in Tech Council and is frequently called to advise government committees on various issues, especially around the digital skills gap.
She has won numerous awards throughout the years for her services to both business and the tech industry. This includes being recognised as one of the top 25 Most Influential Women of the Mid-Market by CEO Connection, Leader of the Year at the everywoman in Technology Awards, one of the 100 Women Role Models in Tech by Business Cloud, being selected as one of Brummell Magazine's Top 30 Most Inspirational Female Entrepreneurs in the City, and awarded the Editors' Choice Award at the Women in IT Awards.
Sheila is a firm believer that "you cannot be what you cannot see" and knows the importance of highlighting strong role models within business. She acts as a mentor to several women within the IT sector to support them through their career progression and travels extensively around the world leading FDM's expansion and championing a career in tech for all.