CEO Connection Member Benefits
CEO Connection Member Benefits

Personal CEO Connector (PCC)
Membership organizations are typically passive. They provide an array of benefits and services but it is up to the member to remember to find them and to use them.
CEO Connection is not a typical organization. Each Premium CEO is assigned a Personal CEO Connector (PCC) whose sole responsibility is to leverage the organization on your behalf to ensure a tangible return on your investment. Everything is designed to take a minimal amount of your time and provide maximum results.
Together with your PCC, you will develop and implement a plan to best leverage your membership to achieve your professional and personal goals. Serving as your CEO Connection Concierge, your PCC will facilitate introductions to peers with whom you may have something in common, executives who may help you with an issue you face, opportunities that you may find interesting, and people you may want to meet—all based on your needs. Your PCC will ensure you are using your membership effectively and will get things done for you, not give you more things to do.
[embedyt]https://youtu.be/31jqxE0G9P8[/embedyt]
Member Benefits Directory
By harnessing the collective power of the mid-market, CEO Connection is able to give you exclusive access to people, information, resources, and opportunities usually only available to Fortune 500 companies. Check out this directory of benefits on our Member Website.
Board Connection Program
The BOARD CONNECTION PROGRAM is for members interested in serving on corporate Boards, corporate Advisory Boards, or not-for-profit Boards.  This exclusive program helps our CEOs most effectively position themselves as a desirable board candidate and provides exclusive resources to search for a board seat.
Participating CEOs will have access to one-on-one support, intensive hands-on workshops, and community exposure.
Eligible CEOs will have access to these seven core board-connecting tools designed to get results:
One-on-one support from the Membership & Board Connection Team
Invitation to Board Connection Reception
Access to open board seats
Community Support and Exposure
"How to Get on a Board" Workshop
One Additional Enhancement Workshop/Event
Personal Branding Audit
For more information, send an email to boardconnection@ceoconnection.com
How to Get On a Board Workshop ➤
The CEO 'How to Get On a Board' Workshops
are designed for mid market CEOs to provide tactical information and a plan on how to actively define, pursue and get on your next board and how to add value once you are there.
Functional experts lead roundtable discussions on:
TARGETING: Participants will understand the different types of boards (public, private, advisory), their fit with the different types and characteristics of boards, and map out their approach to stepping through different levels of boards to their ultimate target.
MARKETING: Participants will strengthen their own personal branding, including positioning and messaging, and create their own marketing/selling plan across various media.
CLOSING: Participants will have a framework to create win-win situations with potential boards, facilitating closing the sale and doing their own due diligence.
ONBOARDING: Participants will know how to get a head start and then accelerate their contributions to their board's strategic, operational, and organizational processes over their first 100-days.
Specific issues questions and opportunities raised by attendees.
The CEOC 'How to Get On a Board' Workshops are not just about the program. They are about connecting with peer CEOs who face similar challenges. This personal and intimate environment serves as a foundation for many long-term relationships, as well as a base for future relationships developed through CEO Connection. It is all about CEOs helping CEOs.
At the end of the day, participants will walk out with a customized board plan, the tactics needed to implement that plan, and the ability to have a strategic impact once they find the right board opportunity. Then, as CEO Connection members, participants have access to other resources regarding board issues including:
How to get on boards.
What to do when you are on a board.
How to manage your board.
How to find people for your board.
Please check the calendar for upcoming CEO Workshops. Contact your PCC at boardconnection@ceoconnection.com
2019 Board Connection Reception ➤
Don't miss a special opportunity to meet with corporate, corporate advisory, and not-for-profit boards looking for new members. Attend an exclusive
Board Connection Reception
to make new connections and explore opportunities at the
CEO Connection Mid-Market Convention at Wharton on September 24-26, 2019 in Philadelphia, PA
.
The Board Connection Reception is your opportunity to fast track your road to a board position. Representatives from companies looking to find board members will be in attendance.
RSVP for the Board Connection Reception at the convention as space is limited to only 25 people.
The Board Connection Reception and the Wharton Executive Education class is part of CEO Connection's Board Connection program.
To reserve your seat at the reception, email events@ceoconnection.com.
To attend the reception, you must also register for the convention.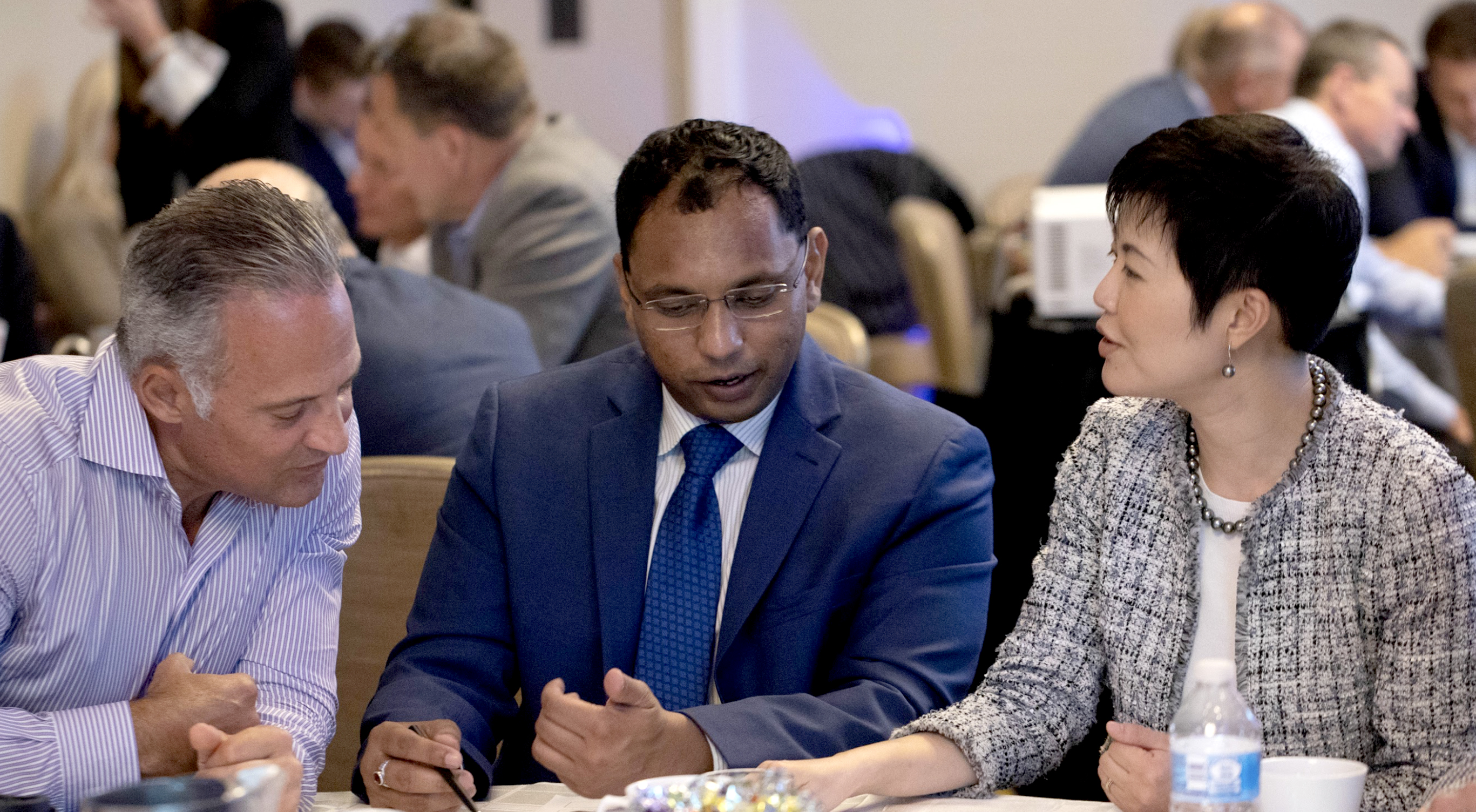 CEO Connection Events
CEO Connection hosts over 50 interactive events, meetings and activities each year. We believe that small interactive events are more valuable and effective than large passive events. We would rather you be in a room with five CEOs getting to know each other than in a room with 500 CEOs listening to a speaker.
Member-to-Member Discounts (M2M)
The Member-to-Member Discount Program is the place you can get discounts on products and services from top-tier companies unique to CEOC members. The program gives you and your employees access to significant discounts only available through CEOC, including discounted fares with Delta Private Jets, and special rebates from MasterCard by WEX. Other opportunities include special pricing on Executive Coaching from East Tenth Group and Outplacement Services and Career Transitioning Coaching from GetFive.
How It Works ➤
Any company can apply to participate in the Member-to-Member Discount Program. CEOC members are automatically accepted (and the participation fee is waived for Corporate Level members).
You offer a special discount, promotion, and/or service only available to CEOC Members.
CEOC actively promotes your offer to the 17,000 CEO Connection community members, their companies and their employees as part of our member benefits program.
You create a revenue share with CEOC based on your sales through this program.
Vendor Requirements ➤
To be considered as a vendor in our program, you must:
Be best-in-class in your industry.
Have a real commitment to the mid-market.
Agree to provide exceptional service to CEOC members.
Have any questions about the program? Or would like to be a Vendor? Contact us.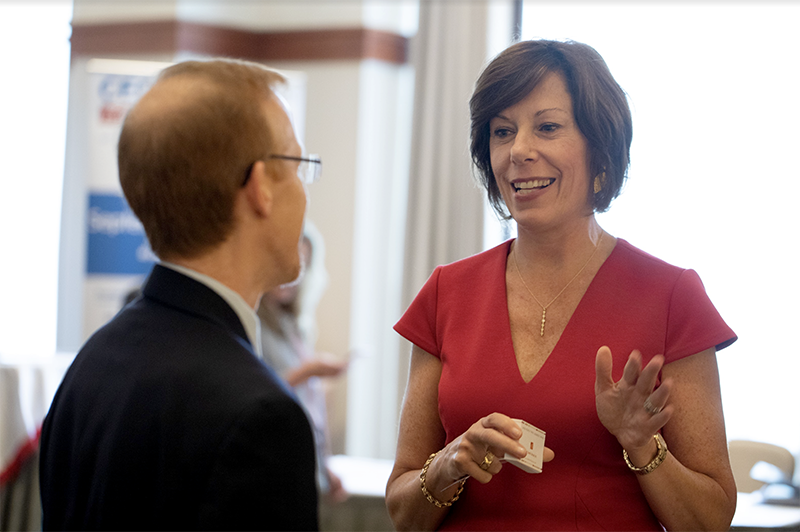 CEO Connection Member Website
It's lonely at the top…  now you can be alone together. As the only membership organization in the world exclusively focused on the mid-market, our mission is to help you and your company succeed. We know you do great things on your own, but by harnessing the collective power of the mid-market, CEOC provides the means to do even better things together. Explore additional resources on our Member Website.