An Opportunities Assessment Benefit
for CEO Connection Executive Members
As a CEO Connection executive member you receive a
complimentary opportunities assessment each year.
Out of Challenges Comes Opportunities
COVID-19 has created a small window for Mid-Market CEOs with 2020 vision to repurpose, redesign, redirect and grow.
The CEO Connection COVID-19 Opportunities Assessment powered by Ignition Institute provides you with an objective, direct POV that will:
Clarify short and long term internal and external opportunities for the new normal
Develop a strategy, execution plan and performance metrics for the path forward
Enhance your ability to respond to the ever-changing landscape
 Carpe Diem!
CASE STUDY
A company identified a unique solution to help during the pandemic that helped save lives. It has turned into a potential long term commercial product.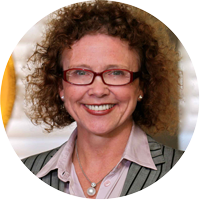 Dr. Kathryn Ritchie, Founder & Global Chair Ignition Institute
Kathryn is a master strategist, executive & C-suite consultant, facilitator, leader, change-agent, and entrepreneur. Kathryn is passionate about business and people. She works at the nexus of enabling optimal performance and enabling leaders to shape and create environments where people thrive and grow. This lifetime project continues as ii works full spectrum from start-up to Fortune 500 companies. AIG, CBA, Macquarie, ASIO, and Australian Federal Government.
Setup Your Assessment Session Today