For CEOs who want benefits for yourself, your company, and your team.  You want to grow your top and bottom lines, improve your operations, enhance your reputation and attract and retain the best talent. Below is information on some of the corporate services. 
MasterCard® powered by WEX
The CEO Connection Mid-Market Corporate MasterCard® powered by WEX is a commercial payment solution that leverages the combined purchasing power of CEOC member companies. It offers your company the same potential savings and services typically only available to Fortune 500 companies including:
Incremental rebate on all of your purchases that goes right to your bottom line (potential of US $144,000 ~ *Savings based on annual purchases of $8 million).
A complimentary accounts payable audit using the proprietary WEX system designed to identify cost saving opportunities.
Quarterly business reviews based on proprietary MasterCard benchmarking data.
The program offers an integrated single-card solution designed to manage and control company spending while leveraging the MasterCard network. Combined with WEX's scalable, flexible system infrastructure, the CEO Connection Mid-Market Corporate MasterCard delivers a highly customizable corporate payment solution that has the capacity to support both centralized and decentralized purchasing programs.
As part of CEO Connection's strategic partnership with MasterCard and WEX, a percentage of each purchase will go towards the new CEO Connection Social Impact Investment Fund. So every time you make a purchase, your company will be helping to change the world!
Performance and Cultural Alignment Assessment
Achieve sustainable performance improvement by ensuring alignment with your people and the company's mission, vision and values.
The CEOC Mid-Market Organizational Alignment Assessment, powered by Carpedia, will help your company achieve alignment. Through this complimentary assessment, Carpedia will work with you to identify areas where your team is not aligned to your vision and provide a plan you can implement to achieve significant ROI.
Carpedia's results-oriented process has been improving ROI at Fortune 500 companies on five continents for over 20 years, including Heinz, Oldcastle, and DHL. Now it is only available to the mid-market through CEO Connection.
Private Jets Travel Program Powered By Delta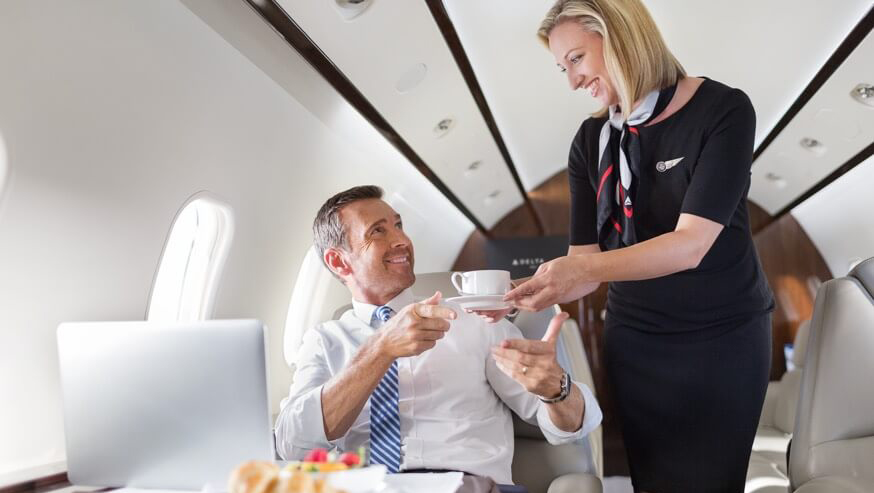 CEO Connection Members who purchase a Jet Card from Delta Private Jets are eligible for the following benefits:
 
Reduced hourly Jet Card rates for CEO Connection members
Privileges on Delta Air Lines, Inc.:

Exclusive SkyMiles™ Diamond Medallion™ Status
20% discount on select fares with Delta Air Lines
Book and purchase commercial travel on Delta with Jet Card

All-in hourly rates, locked in for up to 27 months – extended from standard 24 months for CEOC Members
Guaranteed jet availability in as little as 10 hours
Choice of jet size for each flight
Social Impact Consulting Program Powered by SIC
CEO Connection, the Wharton Social Impact Initiative, and The Penn Social Impact Consulting Group have joined forces to help mid-market companies develop, execute, and transform their social impact strategies. The CEOC Social Impact Consulting Program supports mid-market companies interested in refreshing their social impact strategy to unlock additional financial, social, and environmental value.
This collaboration matches teams of University of Pennsylvania and Wharton students with CEO Connection companies to analyze current programs, develop recommendations, and implement research-based strategies to incorporate social impact into their core business model, such as governance, talent, community, or the environment.
Key attributes include:
Tangible results; you will have a social impact strategy and/or specific ideas to implement.
Access to the highest quality professional and academic resources through Penn and The Wharton School and strong relationships with professionals in consulting, finance, and as well as other industries.
CEOC members have 1. priority access 2. an opportunity to present their results at the Mid-Market Convention and 3. all at no cost.
There is no charge for this service but companies that are chosen to participate are expected to commit to the program and the implementation of the results.
This is a highly competitive program.  Only two companies are chosen each year.
To apply, please email the CEO Connection Social Impact Committee at socialimpact@ceoconnection.com.