CEOC Coronavirus Business Resources
Access to information is important particularly during difficult times.
CEO Connection compiling a selection of information, resources, and best practices from our Partners and Members to help you prepare for and address the business effects of the Coronavirus outbreak.
If you have any information that would be helpful to other members please send it to coronavirus@ceoconnection.com.
Invisable
Your content goes here. Edit or remove this text inline or in the module Content settings. You can also style every aspect of this content in the module Design settings and even apply custom CSS to this text in the module Advanced settings.
CEO Connection Coronavirus Meetings – Executive Summary
CEO Connection Coronavirus Meetings – Executive Summary
Meetings Held: Thursday, March 12, 2020/Monday, March 16, 2020
Prepared by Joe Hart, CEO, Dale Carnegie
Chair, Talent Management Committee
Attendees
10 CEO's from various industries (Consulting, Employee Training, Federal Contracting, Furniture/Design, Law Firm, Manufacturing, Software, Travel)
Coronavirus Impact on Attendees' Businesses
All attendees have seen some negative impact to their businesses, though not always directly financial. The biggest common factors:

Learning how to manager a remote workforce (including productivity concerns, employees having to watch kids who are home/preventing full attention, work from home logistics);
Communication/Culture (including engaging and communicating with employees/customers; there is much fear and anxiety; concerns about how layoffs, furloughs or pay cuts would impact culture)
Navigating virtual sales/customer interactions ("All of our customers are working from home, so we can't meet with them in person…my salespeople really are not proficient at 'virtual' selling situations")

Most attendees expressed concern about business disruption ranging from moderate to severe. The biggest concern is that sales will disappear for some period of time as countries continue to fight the Coronavirus and quarantine or shut down large segments of business. This then turns to an exercise in cash flow management, estimating the length of impact, and ensuring the company has the wherewithal to make it through the situation. Virtually all CEO's were optimistic that there will be strong demand and business opportunity once we make it through this situation.
Some attendees noted other "positive" impacts from this situation (including a new "work from home" paradigm; opportunities to take this time to "sharpen the saw" and upskill employees/connect with customers; changing team mindsets about speed and becoming more agile as a result of the situation; others discussed finding "opportunity in crisis").
Top Take-Aways
Cash Management – Take steps to ensure liquidity, particularly if the crisis lasts longer than anticipated or transitions into a post-Coronavirus recession.
Communication – As CEO's we own the message with our teams and customers and cannot overcommunicate. Regarding employees, we need to focus on where they are, provide reassurance and confidence where possible, and make sure they are aligned to the organization's immediate goals. Especially for employees who are transitioning to a virtual work environment for the first time, we need to ensure they can operate and thrive – recognizing they will have a range of challenges at first. 
Regarding customers, we should be in constant contact, understanding their needs and how we can best help them. Communication from the CEO directly is important. Consider modalities of communication, including email, videos, live webinars, intranet and where appropriate based on the business, text and/or social media.
Anticipate Opportunities – This crisis will end, and as with other difficult situations, such as 9/11 or 2008/2009, opportunities will exist for those who are proactive. As CEO's, we need to make time to think about what happens after Coronavirus, what our customers and team members will need, and where the opportunities for growth will reside.
Sample Email to Elected Official
Dear ______________________, 
My name is ___________________ and I serve as the CEO of ________________________. 
I am one of your constituents. Our company is headquartered in ____________________, which is in your district. Our company provides ______ local jobs and contributes $_________ per year into the local economy. 
Our company is considered "mid-market" and mid-market companies are essential to global economic success! Combined, the mid-market accounts for over $10 trillion dollars per year in economic impact and provides over 30 million jobs worldwide. 
The programs in the COVID-19 stimulus packages focus on large companies and small businesses, but do not address the needs of the mid-market. 
As you know, we are facing a once-in-a-generation event that impacts everyone. This is the time for people, companies, and organizations to come together for the greater good.
Therefore, as you are creating, planning and participating in task forces to help the relaunch of the economy, we respectfully ask you to remember and consider the needs of the mid-market. We respectfully ask to be included and represented in the recovery efforts. 
If you have any questions, please do not hesitate to reach out to me at __________________. 
Sincerely, 
[NAME]
[TITLE]
[COMPANY]
Laboratory Testing Overview from Sonora Quest Laboratories
Testing is a critical component to reopening the office. Sonora Quest Laboratories has been conducting testing since March 2020. By forming a number of strategic partnerships with local community organizations and Arizona state agencies we are able to serve our communities and most vulnerable populations in Arizonia. Thanks to these partnerships, Sonora Quest has the capability to run up to 60,000 diagnostic tests per day for Arizona to help monitor and fight the COVID-19 pandemic.
Read our laboratory overview here

Recovery Readiness: A How-To Guide for Reopening your Workplace
"Over the next several weeks and months, as areas stabilize from the COVID-19 pandemic and stay-athome restrictions are lifted, organizations will begin to bring workers back into the physical workplace.
It's already begun in some parts of the world. In fact, as of April 2020, we have helped move our own
employees, and those of our clients, back into more than 800 million square feet of properties globally."

Work Safety Guidelines from Kent County
Guidelines & Best Practices
This set of guidelines and best practices is offered to aid in a lower risk, thoughtful reopening. Our goal is to help employers open businesses in a way that best protects employees and customers from exposure to COVID-19 and helps prevent the spread of the virus.
In order to implement these guidelines and best practices, it is important that businesses maintain adequate supplies of essential items such as soap, disinfectant, hand sanitizer, paper towels, tissues, face masks, etc. for their employees and customers. Companies should strive to keep a minimum of a 15-day supply of these essential items at all times.
…
Reopening the workplace guide from CBRE
"The implications of COVID-19 have been profound, and the path to business recovery is evolving and fluid. This briefing is for occupiers of space and landlords who manage their buildings—wherever they are in the response-to-recovery process. We are sharing our expertise and advice based on a rapidly growing body of experience, detailed guidance documents, technical specifications, protocols and tools that we have developed for and with our clients and for our own CBRE workplace."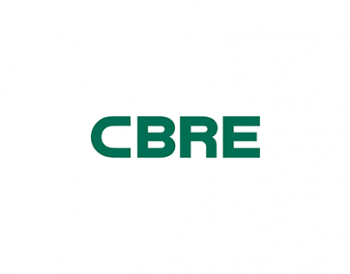 COVID-19 Resources from Wharton
In response to the coronavirus pandemic, at one point almost every U.S. state had imposed lockdown orders to stem the spread of the virus. Some states have begun to relax these orders, easing stay at home orders and restrictions on nonessential businesses. Many other states are considering easing restrictions as well.
The interactive tool presented below uses an epidemiological framework along with empirical estimates to simulate the health and economic effects of easing state lockdown policies. Users specify both a "policy" level and "behavior" level.
Other Resources from Wharton include: 
A collection of resources from Strategic Partner, The Wharton School of Business including presentations, articles, and videos to help guide businesses through the pandemic.
Click here to access these resources.
Budget Model information based on various facets of life, such as demographics, tax policy, and housing. Take a look here.
Information Security Best Practices for Working From Home - from CSS Corp.
Access Management 
Provide least privilege to do the work. This should be as per corporate employee profiles, settings and controlled access
Do not provide admin or super user access
Track misuse of privileges for admin access, service tampering, URL access 
Encryption 
Ensure traffic between end user device to end point is always encrypted
Laptops/desktops should have full disk encryption to prevent data loss in case of media loss
Laptops and desktops motherboard should have TPM "Trusted Platform Module" chip – This provides additional security which is hardware based authentication and tamper detection apart from software level security. 
Media connection restriction 
USB Access, Bluetooth and other media connection should be restricted
Prevent installation of devices not described by corporate policy settingsto all users.
Identity and access Management
Implement MFA – Multifactor Authentication to reduce credential theft
Restrict access to critical resource only over Corporate/Company secured VPN
Enforce frequent password change – instead of 90 days, it should be 30 days 
Antimalware software & Patching 
Ensure Antivirus, ATP-Advance threat protection, local firewall is enabled and updated
Deploy OS and software patches regularly
Keep your system Antivirus and OS updated. Reach out to IT in case of delay in updates.
Don't have the system disconnected from internet for more than 2 days continuously to avoid missing of patches and antivirus updates.
Data Loss Prevention
Deploy software to track data transaction via various channels (web, email,..et) 
Internet restriction & Logging:
Enforce URL filtering policy to restrict internet access and allow business usage only
Systems should be configured to send usage logs to central server
Secure Wifi
Do not trust and use public Wi-Fi . Public Wi-Fi can be vulnerable to malicious attack. Public Wifi may put your corporate system and hackers system in same network.
Always use secure wi-fi /hotspots and ensure to connect to secure SSID – Connect System to home internet router by enabling and setting the encryption to WPA2 or WPA3. Restrict inbound and outbound traffic, use the highest level of encryption available, and switch off WPS.
Ensure to encrypt your web connection 
Corporate connection & IT support
Always allow connection to corporate resource through VPN.
Do not use personal devices for business purpose
Always reach out to corporate IT for support. Do not got strangers or 3rd party for IT support
Do not share credentials or data to impostors.
Corporate IT should place RDP – remote desktop protocol servers and remote admin tools behind a VPN, and should use host-based security measures and multifactor authentication as additional layers of protection
Automated remote patching solutions should be enabled to "perform rolling updates where a small percentage of devices are updated first and the others follow after a certain time interval. This helps issues to be identified and fixed before the entire fleet of devices is updated
Don't tamper or stop security services running in laptop/desktop
Do not be victimized by imposters who claim to be IT support and ask for credentials. IT team will never ask for password.
Asset Management
Keep track of assets, especially loss / damage or theft
Maintain proper asset ID, serial number, employee details and e-asset declaration form
Retrieval of asset from exiting employees
Track asset modification or damage
Keep systems in secure place
Never Leave Your Devices or Laptop in the Car
License Compliance
Track unauthorized software installation and usage
Any illegal and unauthorized software or license should be removed from the system
Whitelist only those IP address in your network or system which are corporate secured or client provided 
Security training and assessment 
Information security and cyber security training and assement should not be forgotten during WFH
There should be security awareness training every quarter to keep employees informed, educated on threats, vulnerabilities and their responsibilities
Physical Security
If you bring your work computer home or tend to work remotely, confidential corporate information should be protected
Always lock your doors when working as you have taken a key step toward improving your home office's security.
Block the Sight Lines- If you are out, pay attention to your sight lines as someone behind you might be seeing everything you are typing.
Keep Work Data on Work Computers
Encrypt Sensitive Data in Emails and on Your Device.
Never use a thumb drive if you don't know where it came from and do not continue to use one if you have plugged it into a system for whose safety you cannot honestly vouch
Do ensure Information security compliance and be vigilant
Comply with your organization's & Client's data privacy and security policies
Use a strong password and change your password frequently, at least once in 30 days particularly when you are working from home or remotely
Do verify emails -Pay high attention to phishing traps in email. Look out for unusual financial transaction advice, clicking on any link or instructions in email. Always validate before acting on financial transaction emails.
Do keep your assignments confidential. Be aware of your surroundings when printing, copying, faxing or discussing sensitive information.
Watch out for your organization's IT Security Advisory
Have your work safe and quiet. Ensure no one can see or hear sensitive information while you do your work at home or remotely
Don't fool yourself into thinking that you can never be a victim and start taking precaution before you get hit by hackers or viruses.
Don't leave your computer unlocked. Keep your system screen locked when you leave your work place.
Don't send work-related emails from your private email address & Don't respond or open untrusted mails
Don't open mail or attachments from an untrusted source. If you receive a suspicious email, the best thing is to report it to your manager and Information Security Officer
Don't share passwords even with friends and family, and don't let anyone use your devices.
Don't keep the same password. Having a single password for everything is a common mistake which can let anyone hack into your accounts. So, have different passwords for everything, and never use a personal password for company use and vice versa.
Don't use personal details as password. Creating a password using your family or pet name, car number, bike number, date of birth, your town city etc. is a BIG NO.
Read Segal's guidance on the coronavirus (COVID-19)
Managing in a Time of Uncertainty
The COVID-19 virus crisis requires employers to balance strategic leadership, efficient operations, and effective communications with employees and other stakeholders.
Segal has collected a number of insights on a variety of areas you might need help with – they're all located here. 

HR Alert from Strategic Partner East Tenth Group
5 Steps You Can Take Today
According to the Centers for Disease Control and Prevention (CDC), the coronavirus (COVID-19) has now spread to 14 states in the U.S. and it is a matter of when – not if – the virus will have a more significant impact on the U.S. As business leaders, we have an obligation to provide a safe place for our employees to work as well as ensure any fears about the coronavirus (or any other illness for that matter) are addressed. This continues to be a fluid situation and checking updates often is advised.
What Should I Do?
Here are a few immediate steps you can take to ensure you are providing an ongoing safe and healthy workplace:
Lead by Example
Our behaviors as leaders have a cascading impact throughout our organizations. If we are coming to work ill, our employees will do the same. Having sick people at work is not good – encourage remote working days or taking paid time off to rest and recover.
Step Up Your Office Cleaning Habits
Encourage employees to keep their office space as clean as possible. Look into having your cleaning crew come in more frequently for the time being. Employees will appreciate this extra step to ensure safe and healthy workplace for all. Make alcohol wipes and hand sanitizers readily available.
Emphasize Hand-washing
As with any airborne illness, frequent hand washing is key to preventing the illness from spreading. You can also place hand sanitizers around the office for extra protection (although these are not a replacement for good hand washing when it comes to preventing the spread of disease – just extra support when you're on the go).
Offer Remote Working Options for Anyone at Risk of Exposure
For any employees who have recently traveled outside of the country or to one of the 14 states where the virus has been confirmed, you can encourage those employees to work from home for up to 2 weeks (the incubation period of the coronavirus), if possible.
Be Open and Transparent with Employees
With the constant news coverage, many across the country are fearful. Be sensitive that the constant coverage may elicit fear, so keeping lines of communication open with your employees and having the facts are critical. Beware of false reports. Go to the source for your information and the U.S. response by visiting the Centers for Disease Control and Prevention's website at https://www.cdc.gov/.
Travel Changes and Business Contingency Plans
Consider your proactive message around travel. All non-essential travel can and should be canceled. Work closely as a team to have additional business contingency plans in place to address this rapidly changing situation.
Finally, SHRM has excellent information on taking proactive steps for a safe and healthy work environment. Keep these resources handy.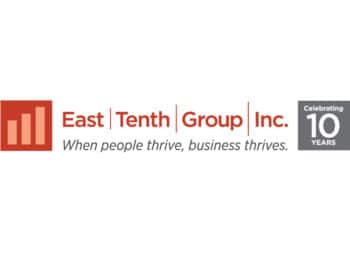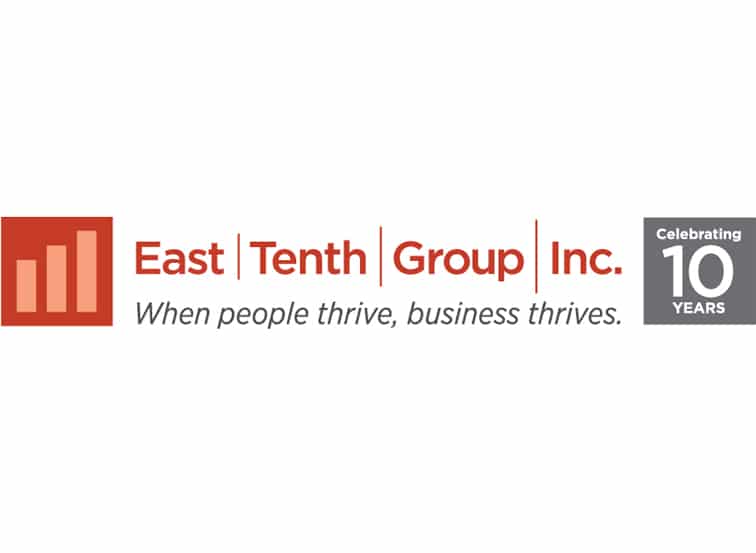 Invisible
Your content goes here. Edit or remove this text inline or in the module Content settings. You can also style every aspect of this content in the module Design settings and even apply custom CSS to this text in the module Advanced settings.
Employee Discussions from Strategic Partner Segal
What to Tell Employees about the Coronavirus
During times of uncertainty, like the current coronavirus (COVID-19) outbreak, employees are looking for guidance and reassurance on a personal level. A new virus, with so many unknowns, creates heightened levels of anxiety as people worry about the physical and financial costs to themselves and their families.
This blog post from Segal Benz, our benefits communications professionals, explains the importance of early and frequent communication — and how to reassure employees that you're putting their health and safety first.

Return to Workplace Assessment powered by Silver Tree
Work After the Pandemic: Returning to the Workplace Safely
You are facing unprecedented challenges to keep your employees safe, productive, and successful as your organization returns to the workplace.
As a CEO Connection Executive Member, you have access to a complimentary assessment powered by Silver Tree.
Returning your workforce to the workplace after a pandemic is like nothing you have faced in your career. The Return to Workplace Assessment powered by Silver Tree, provides you with a data-driven approach to make returning to the workplace safe and comfortable for your organization. Your complimentary assessment includes:
A summarized report to identify next steps for a safe and effective return to workplace and enable informed, quick decision making around workspace, facility management, employee health and travel, and contact tracing.
Initial workforce data load to understand and align with next steps
15 Day access to a real-time dashboard with your organization's data to make informed and quick decisions
Safely return your workforce to the workplace. Sign up here.