CEOC Coronavirus Business Resources
Access to information is important particularly during difficult times.
CEO Connection compiling a selection of information, resources, and best practices from our Partners and Members to help you prepare for and address the business effects of the Coronavirus outbreak.
If you have any information that would be helpful to other members please send it to coronavirus@ceoconnection.com.
Invisable
Your content goes here. Edit or remove this text inline or in the module Content settings. You can also style every aspect of this content in the module Design settings and even apply custom CSS to this text in the module Advanced settings.
CEO Connection Coronavirus Meetings – Executive Summary
CEO Connection Coronavirus Meetings – Executive Summary
Meetings Held: Thursday, March 12, 2020/Monday, March 16, 2020
Prepared by Joe Hart, CEO, Dale Carnegie
Chair, Talent Management Committee
Attendees
10 CEO's from various industries (Consulting, Employee Training, Federal Contracting, Furniture/Design, Law Firm, Manufacturing, Software, Travel)
Coronavirus Impact on Attendees' Businesses
All attendees have seen some negative impact to their businesses, though not always directly financial. The biggest common factors:

Learning how to manager a remote workforce (including productivity concerns, employees having to watch kids who are home/preventing full attention, work from home logistics);
Communication/Culture (including engaging and communicating with employees/customers; there is much fear and anxiety; concerns about how layoffs, furloughs or pay cuts would impact culture)
Navigating virtual sales/customer interactions ("All of our customers are working from home, so we can't meet with them in person…my salespeople really are not proficient at 'virtual' selling situations")

Most attendees expressed concern about business disruption ranging from moderate to severe. The biggest concern is that sales will disappear for some period of time as countries continue to fight the Coronavirus and quarantine or shut down large segments of business. This then turns to an exercise in cash flow management, estimating the length of impact, and ensuring the company has the wherewithal to make it through the situation. Virtually all CEO's were optimistic that there will be strong demand and business opportunity once we make it through this situation.
Some attendees noted other "positive" impacts from this situation (including a new "work from home" paradigm; opportunities to take this time to "sharpen the saw" and upskill employees/connect with customers; changing team mindsets about speed and becoming more agile as a result of the situation; others discussed finding "opportunity in crisis").
Top Take-Aways
Cash Management – Take steps to ensure liquidity, particularly if the crisis lasts longer than anticipated or transitions into a post-Coronavirus recession.
Communication – As CEO's we own the message with our teams and customers and cannot overcommunicate. Regarding employees, we need to focus on where they are, provide reassurance and confidence where possible, and make sure they are aligned to the organization's immediate goals. Especially for employees who are transitioning to a virtual work environment for the first time, we need to ensure they can operate and thrive – recognizing they will have a range of challenges at first. 
Regarding customers, we should be in constant contact, understanding their needs and how we can best help them. Communication from the CEO directly is important. Consider modalities of communication, including email, videos, live webinars, intranet and where appropriate based on the business, text and/or social media.
Anticipate Opportunities – This crisis will end, and as with other difficult situations, such as 9/11 or 2008/2009, opportunities will exist for those who are proactive. As CEO's, we need to make time to think about what happens after Coronavirus, what our customers and team members will need, and where the opportunities for growth will reside.
HR Alert from Strategic Partner East Tenth Group
5 Steps You Can Take Today
According to the Centers for Disease Control and Prevention (CDC), the coronavirus (COVID-19) has now spread to 14 states in the U.S. and it is a matter of when – not if – the virus will have a more significant impact on the U.S. As business leaders, we have an obligation to provide a safe place for our employees to work as well as ensure any fears about the coronavirus (or any other illness for that matter) are addressed. This continues to be a fluid situation and checking updates often is advised.
What Should I Do?
Here are a few immediate steps you can take to ensure you are providing an ongoing safe and healthy workplace:
Lead by Example
Our behaviors as leaders have a cascading impact throughout our organizations. If we are coming to work ill, our employees will do the same. Having sick people at work is not good – encourage remote working days or taking paid time off to rest and recover.
Step Up Your Office Cleaning Habits
Encourage employees to keep their office space as clean as possible. Look into having your cleaning crew come in more frequently for the time being. Employees will appreciate this extra step to ensure safe and healthy workplace for all. Make alcohol wipes and hand sanitizers readily available.
Emphasize Hand-washing
As with any airborne illness, frequent hand washing is key to preventing the illness from spreading. You can also place hand sanitizers around the office for extra protection (although these are not a replacement for good hand washing when it comes to preventing the spread of disease – just extra support when you're on the go).
Offer Remote Working Options for Anyone at Risk of Exposure
For any employees who have recently traveled outside of the country or to one of the 14 states where the virus has been confirmed, you can encourage those employees to work from home for up to 2 weeks (the incubation period of the coronavirus), if possible.
Be Open and Transparent with Employees
With the constant news coverage, many across the country are fearful. Be sensitive that the constant coverage may elicit fear, so keeping lines of communication open with your employees and having the facts are critical. Beware of false reports. Go to the source for your information and the U.S. response by visiting the Centers for Disease Control and Prevention's website at https://www.cdc.gov/.
Travel Changes and Business Contingency Plans
Consider your proactive message around travel. All non-essential travel can and should be canceled. Work closely as a team to have additional business contingency plans in place to address this rapidly changing situation.
Finally, SHRM has excellent information on taking proactive steps for a safe and healthy work environment. Keep these resources handy.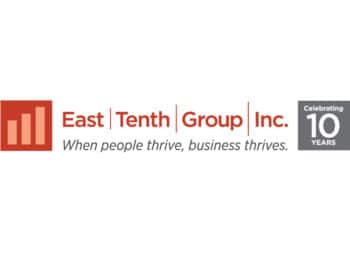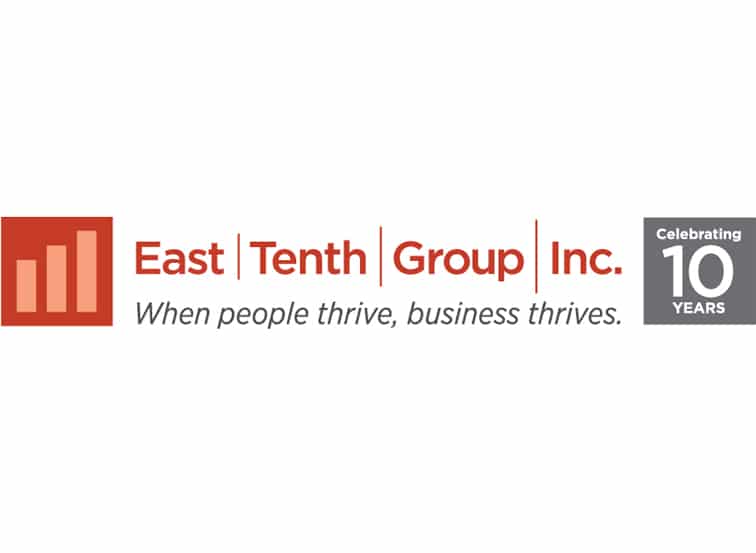 Employee Discussions from Strategic Partner Segal
What to Tell Employees about the Coronavirus
During times of uncertainty, like the current coronavirus (COVID-19) outbreak, employees are looking for guidance and reassurance on a personal level. A new virus, with so many unknowns, creates heightened levels of anxiety as people worry about the physical and financial costs to themselves and their families.
This blog post from Segal Benz, our benefits communications professionals, explains the importance of early and frequent communication — and how to reassure employees that you're putting their health and safety first.

Read Segal's guidance on the coronavirus (COVID-19)
Managing in a Time of Uncertainty
The COVID-19 virus crisis requires employers to balance strategic leadership, efficient operations, and effective communications with employees and other stakeholders.
Segal has collected a number of insights on a variety of areas you might need help with – they're all located here. 

Invisible
Your content goes here. Edit or remove this text inline or in the module Content settings. You can also style every aspect of this content in the module Design settings and even apply custom CSS to this text in the module Advanced settings.